Custom Bra Manufacturers
Premium Custom Bras Manufacturers
GOING TO BE AN EFFECTIVE PRIVATE-LABEL
BRA MAKER FOR YOUR NEEDS
Seamapprel a bra manufacturer stands out and is the best option for you because of the flexibility, control, and comfort we can create through a rigorous process of material development.We are here to assist new businesses, build their brand, and assist them in creating the apparel line of their dreams.We gather ideas from clients and companies and use them to create a real and improved image for their products, helping their brand advance toward success.
Our team of professionally qualified designers and trained, skillful workers, go on a quest to make a beautiful bra that exactly matches your customer's specifications and wishes based on your thoughts and designs.
Problem-solving is a key component of our manufacturing process since it effectively handles tricky situations like bra color. Elastic, stretch laces and other materials are combined in intimate apparel. Additionally, various materials are employed, including polyester, zippers, elastane, etc.
As the maker of your intimate apparel, we are knowledgeable about every technical aspect of the bra and agree that comfortable underwear manufacturers are essential for a restful day. We make sure every variety is smooth and comfortable during manufacture so that your brand becomes the sole option for clothes.
EXCEPTIONAL QUALITY BRA FACTORY THAT YOU AND
YOUR CLIENTS WILL LOVE
Innovation occurs because all the requirements and needs of established enterprises and start-ups are met by our production facilities for bra manufacturers. We are professionals at making the finest, most delicate bras.We are at your disposal to produce your intimate private label manufacturer clothing in the fabrics, sizes, and forms you desire because we are your bra maker. We take care of your clothing manufacturer sourcing for materials and fabrics as well as their style, design, fitting, and packaging.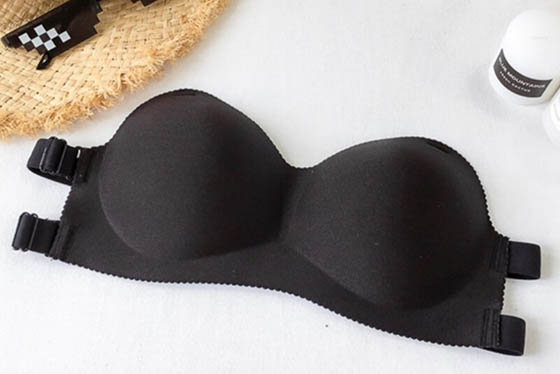 Our main objective is to construct every product with an extra level of comfort and fitting by your expectations. We are a premium designer of bras manufacturer. We provide limitless customization possibilities for fabric selections, design, and production solutions for all different types of small, medium, and large busts of clients of various ages and sizes.
We attend to all of your needs, which sets us apart from the competition in the realm of intimate apparel. To ensure that the designs and specifications are accurate, XYZ offers samples to startups and businesses. We keep our clients informed about process & quality inspections and reports throughout the manufacturing process.
AN IDEAL SPORTS BRA COMPANY HELPS YOUR BRAND
IN ACHIEVING ITS GOAL
We have extensive brand coverage, covering everything from sports bra manufacturers to formal attire, making us a one-stop shop for all of your needs. We manufacture a complete line of premium athletic bras for running, working out, sports, yoga, and more in our manufacturing facility. We are experts at virtually understanding your needs for sportswear manufacturers and working with them, making sure you get exactly what you want.
The production of sports apparel has increased at Seamapaprel, which is renowned for its high-end bra wear and sportswear. Our flexible minimum order quantity, rapid turnaround times, on-time shipping, and total control over the production process are all available.
Our team of sports bra manufacturers has experience managing both small- and large-scale manufacturing for your company or brand. Our extensive expertise and in-depth knowledge enable us to uphold the highest standards of quality.
Our customers and companies, which have established brands and several product lines, are prime examples of our unwavering work quality. Our top goal is constructing it correctly, whether it's for the production of tights, sports bras, yoga trousers, or leggings. We provide your sportswear brand with a brand-new level of notoriety so that you may easily trend in the consumer market.
ARE YOU SEEKING BRA DESIGNERS AND MANUFACTURERS TO START YOUR LINE OF UNDERGARMENTS?
Finding a factory is hard. Your factory is your partner and should promise quality you can trust. Here are some custom Bras we have made.