CUT AND SEW
premium cut and sew manufacturers
Finding Manufacturers? Cut and Sew Clothing
Manufacturers USA Got You
Clothing manufacturers are winning the market by all means but when it comes to finding the manufacturing service it might get a little tricky. Every clothing brand needs a manufacturer that can understand their manufacturing needs and this is when cut and sew services come into play. The biggest flex that custom cut and sew apparel offers is the freedom to have everything done according to your specifications. The custom cut and sew manufacturers will provide a manufacturing model that will not only complement the budget but will also offer manufacturing insights during the process.
The USA clothing manufacturing circuit has evolved over the period and it's highly likely that a clothing line can get the cut and sew services that align with their vision. One key factor that plays a vital part for many clothing startups is the manufacturing cost and that is why cut and sew manufacturers low minimum offering can be beneficial for them. You can find a specific custom cut and sew apparel maker in the USA that can work exclusively around your ideas and vision.
Seam Apparel understands the rising need for reliable custom cut and sew manufacturers and that's what thrives the company to offer the best prices. Seam provides premium quality apparel options with flexible choices for those clients who are looking for a cut and sew manufacturers low minimum manufacturing models.
Cut and Sew Apparel Manufacturing is the Future of Your Clothing Brand
Dealing with white label clothing manufacturers isn't something a small clothing business owner would like to do and that's why the label services come into play. It was long ago that a clothing line had to struggle because of not having access to the clothing manufacturers that can offer them quality along with the best price.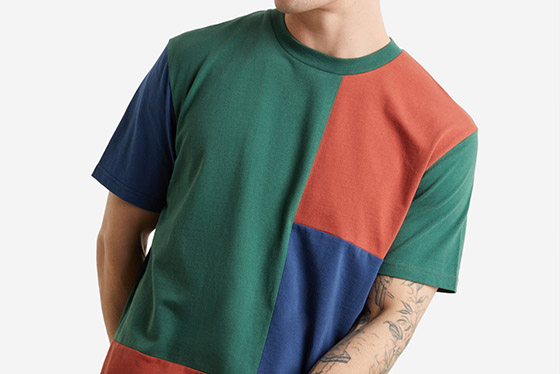 Manufacturing methods for clothing brands have drastically changed in recent years taking a cut and sew manufacturing to new heights. Clothing manufacturers have invented newer manufacturing means to integrate the basics along with the trendy requirements of various clothing brands to provide them with the best results. For instance, if a clothing brand reaches a cut and sew company then it's highly likely that they will draft a customized manufacturing model for a brand according to their needs. It's important to understand that the manufacturing methods of different cut and sew apparel manufacturers might vary depending on the type of fabric that is required by the clothing brand.
The reality is that if you are aiming to give the clothing business a boost then getting in touch with a reliable cut and sew company is the perfect way to do it. Getting involved with an established force in the manufacturing industry will not only help the clothing brand but will also provide you exposure the contemporary cut and sew manufacturing solutions.
The ideal thing to do when searching for cut and sew apparel manufacturers is to inform them of your needs so they can use their expertise to align with your requirements. The manufacturers in the USA excel in different niches for instance if you need a hoodie manufacturing service then only an expert hoodie manufacturer can help you.
If a clothing manufacturer has an equipped cut and sew factory then it can help a clothing business to meet the delivery timelines without compromising on the quality. Some premium cut and sew manufacturers also provide flexible solutions for small-scale businesses that need their products to be manufactured according to their vision and requirements.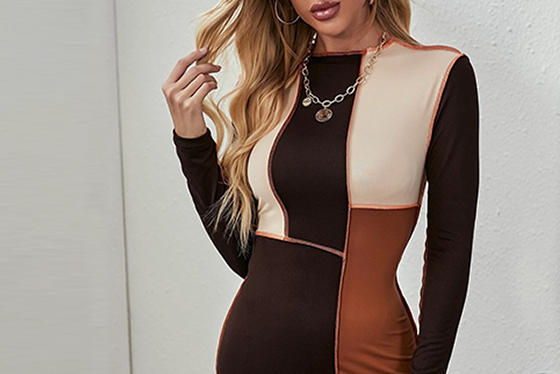 What Makes the Cut and Sew Companies a Right Choice?
All clothing brands have exclusive manufacturing needs that can only be fulfilled by experienced cut and sew manufacturers. The factor that makes the clothing lines rush towards different cut and sew services is the assurance that they bring with them providing full control when it comes to the detailing of a clothing product. A manufacturer with a fully-equipped cut and sew factory will understand and execute your plans in a better way than a clothing manufacturer that doesn't have the capacity to produce a garment from scratch. The availability of custom cut and sew manufacturers has enabled the clothing brands to fully discover their true potential without compromising on the budget or the quality. The emerging Los Angeles cut and sew manufacturers market is filled with different options that can help any clothing line to meet its specific criteria.
The search for the perfect Los Angeles cut and sew manufacturers can become easier if you are aware of your budget and the type of product that you need. The main thing that should be done is to take the cut and sew services in confidence about everything including the delivery timelines, fabric requirements, and the budget. Once the custom cut and sew manufacturers have all the specifications at their disposal then it would be simpler for them to start the production of a clothing product according to the client's expectations. The private label manufacturers have been popular among the brands in recent times due to their economical manufacturing cost and understanding of providing more customizations options for clothing lines.
DO YOU WANT TO SEE EXAMPLES OF OUR CLOTHING?
Finding a factory is hard. Your factory is your partner and should promise quality you can trust. Here are some cut and sew clothing we have made.