Dye Sublimation Printing
Premium Sublimation Printing Service
Find a Sublimation Printing Company That Meets
Your Printing Needs
The relationship that the apparel industry has had with different printing methods is intriguing and unique. The case with custom sublimation printing is no different as it has opened the doors for clothing brands to introduce unique patterns and designs that not are attractive for the customers but provide their product line with a different identity. Sublimation has been a popular choice for many tshirts manufacturers but the catch is to find a reliable company that offers all-in-one sublimation printing services according to the needs of a clothing brand. When working around requirements such as custom sublimation apparel products then it's significant that you get a manufacturer that matches your taste and vision.
When looking for sublimation printing services it's important to know whether a manufacturer is capable of performing the printing applications on the type of fabric that you need. Sometimes it might be challenging when working with custom sublimation printing as often it happens that the printing apparatus isn't capable enough to get the print on the surface of the fabric. When hiring a custom sublimation apparel manufacturer ensure that they have the resources and that they are capable of providing you economical printing services.
Looking for premium quality custom sublimation shirts? Seam Apparel has got you covered by all means. Seam offers a wide variety of sublimation printing options to meet your customized needs. Get the supreme quality custom dye sublimation shirts with Seam at the lowest rates without compromising on the quality.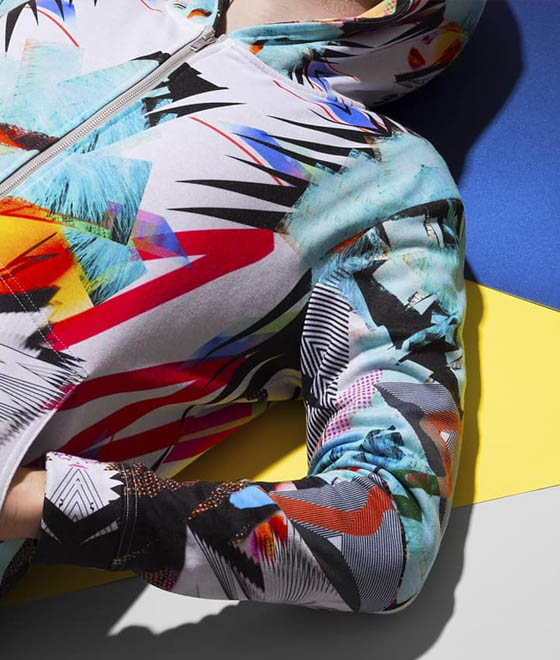 Why Sublimation Companies are Perfect for Printing Your Apparel?
Printing applications are versatile and unique for every purpose but the reason that makes a sublimation printing service an ideal choice for apparel is that they offer unlimited options to clothing brands to experiment. The use of multicolor options that dye sublimation printing services offer enables the brands to define their exclusivity with different color and design offerings for the customers. It's a fact that the pricing that is offered by the sublimation printing services makes them superior to the formerly popular screenprinting services providing more options to the clients.
An experienced sublimation printing service can define the design language of a clothing line that can lead them to earn a loyal customer base. Another notable benefit that many established dye sublimation printing services is the access that they offer to the emerging clothing businesses to enjoy the premium printing services at a subsidized price. The perks that are provided by the sublimation printing services not only define the future for many clothing lines but help them build a strong position within the market.
Choosing the Premium Quality Sublimation Printing USA Service
Dye sublimation companies have taken the clothing market by storm but the real deal is to get the premium quality sublimation services that can understand the vision you have in mind for your clothing venture. Quality is the decisive factor for any clothing line when it comes to shortlisting the printing options because if the printing isn't durable then it would have a negative impact on the identity of the clothing line. If a clothing brand is aiming to launch a clothing line consisting of custom dye sublimation shirts then it's important that they get a premium quality sublimation service that can offer guaranteed results. A number of sublimation services provide different options when it comes to sublimation printing t shirts so it's likely that the pricing would also vary depending on the printing service.
The American industry is filled with different apparel manufacturers that excel in different niches including a wide range of different high-quality sublimation services. The canvas of the printing options is huge hence it's ideal that a clothing brand has a vision so that the dye sublimation companies can work according to the needs of the client.
A little effort can get a clothing brand an edge over competitors only if they have working terms with reliable sublimation printing services. The use of modern technology and different multicolor printing methods have allowed the sublimation companies to offer ease and versatility to clothing brands that weren't possible before.
Seam Apparel is a pioneer when it comes to sublimation printing services as the company offers a wide-ranging of printing options including sublimation printing t shirts. Seam guarantees high-quality clothing products along with unmatchable pricing making the company one of its kind.
SUBLIMATION PRINTING DESIGN EXAMPLES
From the beginning, our service was built with the customer in mind so that your ordering experience will be as easy and effortless as possible!
Our online design studio makes it easy for you to customize apparel for your business.