UNDERWEAR MANUFACTURING
Premium Custom UNDERWEAR Manufacturers
COZY AND COLORFUL CUSTOM-MADE MEN'S
UNDERWEAR MANUFACTURERS IN THE USA
Seamapparel has been designing and manufacturing undergarments for markets abroad. We manufacture underwear that is breathable, absorbent, antibacterial, odorless, quick-drying, and flexible while remaining remarkably soft and silky with our years of experience and deep knowledge of textiles, processes, and design.
We provide everything you need because we are one of the best men's underwear manufacturers. When it comes to mass production, we meticulously take every measurement and follow the industry's best procedures.
While creating the custom design underwear for your brand, we use the greatest possible skills. Custom-made men's underwear is the best option for men, as the name implies. No one wants to spend their day with their mind firmly entrenched in their legs, let's face it. If handling your tasks is too much of a hassle, just forget about it. You desire comfort in your intimate areas.
Because of this, our factory ensures that the custom underwear men's you receive can satisfy the requirements of a far wider range of audiences. Whatever your size, kind, or style requirements may be, we are a premium underwear maker to provide the best product for any market niche.
DOMESTIC AND GLOBAL EXPOSURE OF
UNDERWEAR MANUFACTURERS FOR MEN
By taking care of every step of the manufacturing process, from idea development, sourcing, and sample to final goods, our team might assist clients in streamlining their underwear manufacturer process. We have high standards for success, appreciate premium quality, and make sure you get what you need to meet your business needs.With the support of our production capabilities, we have been assisting businesses in providing stylish underwear to their customers, fostering brand loyalty.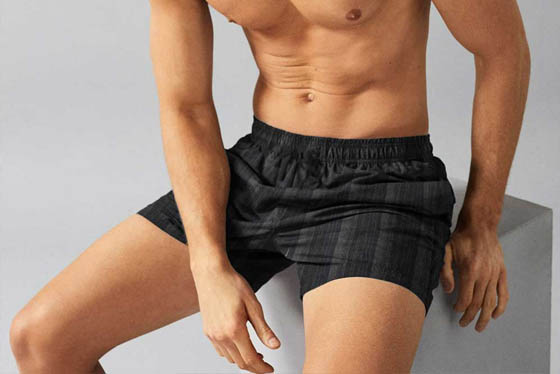 Look no further than the greatest bespoke men's underwear manufacturing services provider. We are here to provide you with superior customization service to embellish and make your concepts stand out from the crowd. With the help of our clothing manufacturer printing services, you may generate significant interest in your stylish and well-chosen line of men's underwear.
We are the top custom underwear manufacturers USA and provide a huge selection of printing and decorating options. This includes, but is not limited to, screen printing with cracks, digital, discharge, dye sublimation, DTG (Direct to Garment), flock, glow-in-the-dark stickers, puff, and water-based/pigment screen printing.
PRIVATE-LABEL UNDERWEAR MANUFACTURERS USA FOR DIVERSE AUDIENCES
Today, it can be difficult to break into the custom-made men's underwear business. Working with the proper supplier and vendor, who makes high-quality clothing with an exquisite finish, can, however, greatly help your entry into a panties manufacturer niche.
A top-notch headgear for a variety of audiences if you choose us as your cap manufacturer. Additionally, working with us allows you to select the fabric you wish to use, giving you the exceptional chance to be in charge and direct the entire manufacturing process.
So choose us, and we'll assist you to compete with style brands by significantly lowering your production costs. We are aware that consumer preferences are evolving daily. With our private-label underwear production, you can easily change with the times and win over your customers.
We are your first choice for personalized men's custom underwear. Our team of devoted experts is available to help you at all times. From fabric selection, decorating, and cutting and sewing to prototype, sample, mass production, packaging, and shipment, we provide you with a full range of in-house services. Through our open and transparent approach, you are always kept informed and given frequent updates.
EXPLORE OUR LOW-COST AND COMPLETELY FLEXIBLE BESPOKE UNDERWEAR DESIGNS!
CONTACT US FOR MORE
Finding a factory is hard. Your factory is your partner and should promise quality you can trust. Here are some underwear we have made.