Numerous moving pieces go into starting a clothing company. Setting yourself apart from other fashion firms can be accomplished by starting with a strong foundation and using premium materials. Knit, woven, yarn-dyed, and printed fabrics are only a few of the different fabric qualities. numerous knitting, weaving, and printing methods, as well.
The fabric selection stage of the design process is often the first step for fashion designers. Creating fabrics for clothing use is the next stage. It might be difficult to choose the correct material for your products.
So in this article, we'll look at the many fabric kinds, suppliers, and questions you should be asking and how to source fabric for the clothing line.
What Is Fabric Sourcing?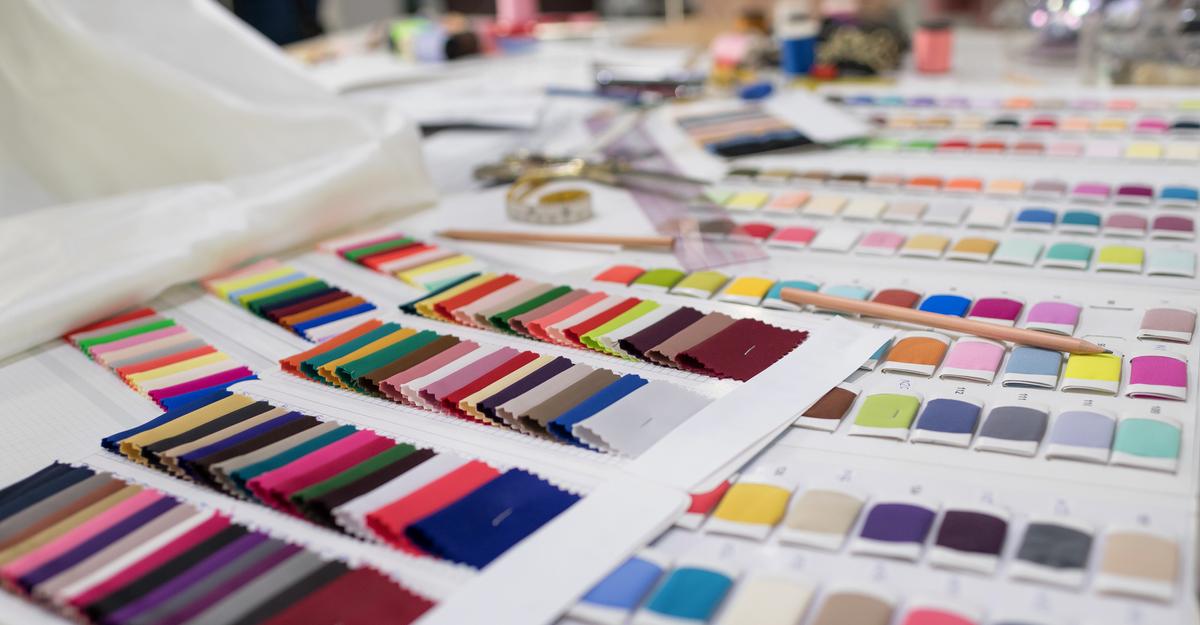 Finding and picking out the ideal fabrics is the process of sourcing fabric. It entails identifying and assessing prospective suppliers, negotiating costs and terms, and confirming that the selected fabrics satisfy the necessary standards for quality, color, texture, and other factors.
The textile and fashion industries place a lot of importance on fabric sourcing since the success of a product is greatly influenced by the quality and appearance of the materials used. It entails looking into the most recent styles and materials, as well as comprehending how certain fabrics are made, their effects on the environment, and any ethical issues that may arise.
Numerous methods can be used to find fabric, including attending trade events, going to fabric mills and suppliers, dealing with agents and middlemen, and doing online research. Securing the appropriate materials at the appropriate price while ensuring that they adhere to the standards for quality, performance, and sustainability is the ultimate objective of sourcing fabric for a clothing line.
Before Sourcing Fabric, There Are A Few Questions You Should Ask Yourself:
What Am I Trying To Make?
Regardless of whether you are an individual or a firm, you need to ask yourself why you need to develop this product. You won't be able to create and market your goods to consumers if you don't know what it is. 
Those that are knowledgeable about their field tend to create the people or businesses that are successful. Your brand's direction and the type of product you'll produce will be determined by the materials you choose to use. 
For Whom Is This Being Created?
You must be focused to accomplish this. You must understand for whom you are producing these goods. To properly select your fashion materials, you must have a target market in mind.
What Textiles Will I Require For My Clothing Line?
The best way to determine what fabric you'll need is to look at what's currently available on the market. You can discover a sample to use as a guide by looking through the textiles currently available on the market. Counter-sourcing is another name for this.
For those just starting in fabric sourcing, counter-sourcing is recommended. It is the greatest way to guarantee that you receive the precise resources you need. Without delving too deeply into the fabric's technical specifications, counter-sourcing makes it possible to obtain the materials quickly. 
Fabric Creation Fundamentals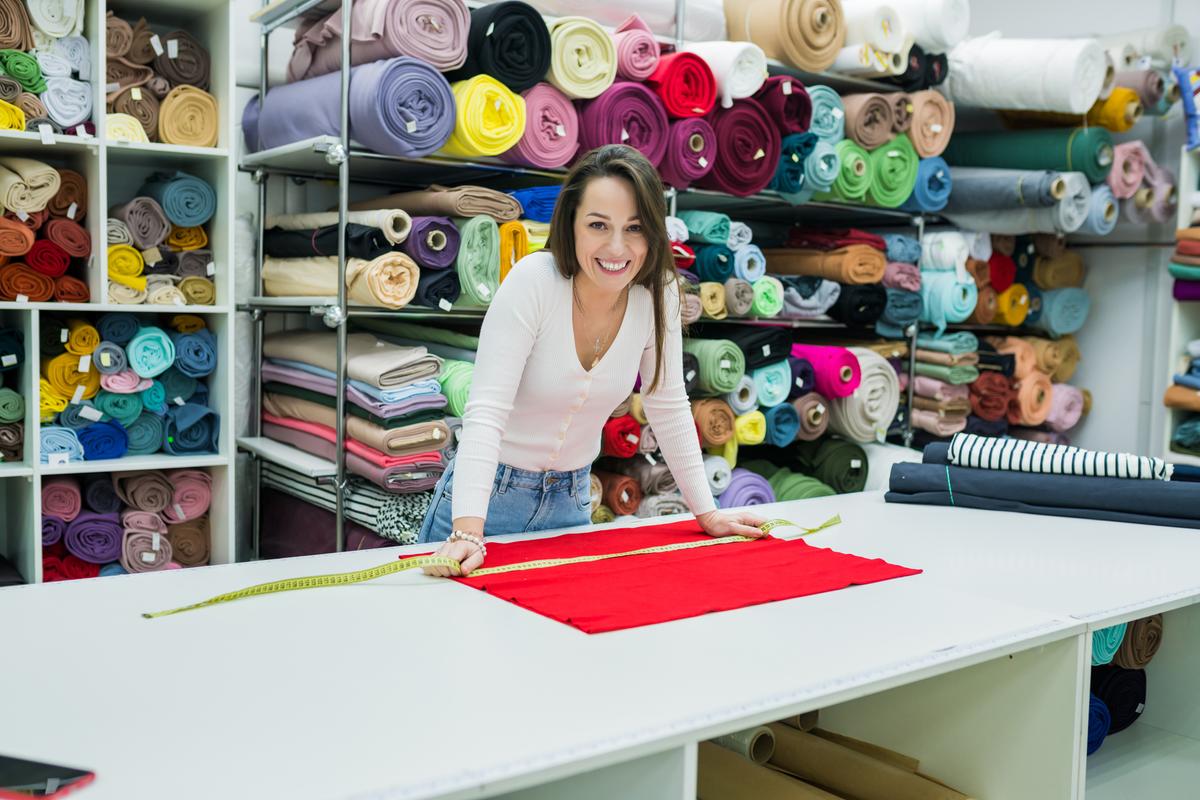 To begin with, "fabric" refers to a substance made by weaving together fibers. A fabric's name is often derived from the type of fiber that was used to create it, though some fabrics use many sorts.
Afterward, the fabric can be categorized based on the fiber(s) used, its pattern and texture, and the manufacturing procedure used. The origin of the fibers is another element that is relevant for particular fabrics.
Fabrics composed of natural fibers and those made of synthetic fibers fall into two primary types. There are more subcategories within each category based on the type of fabric produced (knitted vs. woven).
Every construction has qualities that make it appropriate for particular uses.
Knitted Textiles
Knit fabrics are created by weaving together loops of yarn, and because the fabric can stretch, knit clothing is more pleasant to wear. Additionally, knit materials are more breathable because of how they are made, which allows air to move through them more quickly than other types of fabrics. Knit fabric trades off these qualities by being more prone to snagging and running than other textiles.
A single thread is looped to form horizontal rows in a weft-knit or hand-knit cloth. Every row is constructed on the one before it. 

Multiple parallel yarns are simultaneously looped vertically to create the cloth in a warp knit. 
Woven Textiles
Warp and weft strands are crossed and tucked under at correct angles to make woven fabrics. The characteristics of the cloth will be impacted by the weave pattern utilized. For instance, a satin weave offers a smoother surface and a lustrous shine, whereas a twill weave is harder and more tear-resistant. Woven textiles may be less comfortable to wear than knit materials because they often don't stretch. Wovens don't snag or run well either, which is a plus.
The three most basic or straightforward weaves are satin, twill, and plain weave.

Dobby, jacquard, pique (like a men's polo

tee shirt)

, and

Hoodie fabric

or unique weaves are examples.
How Do You Source A Specific Fabric?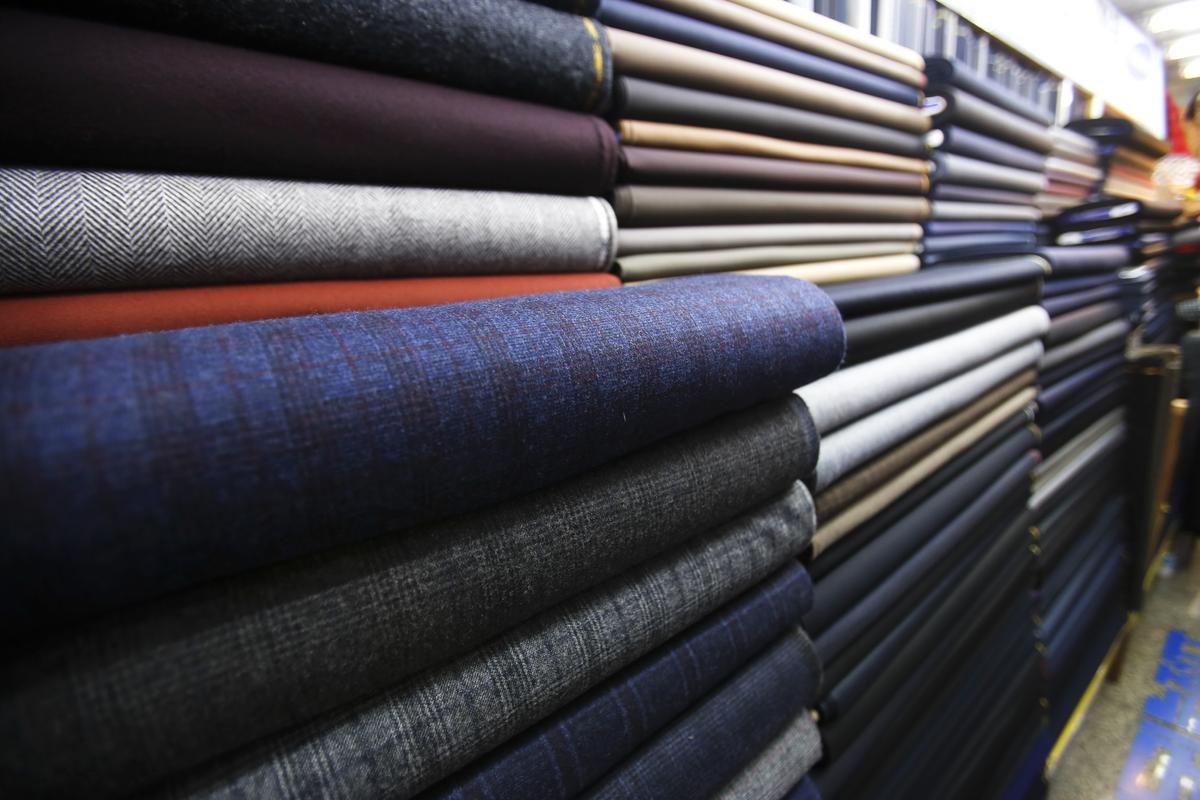 Fabric sourcing involves looking for and choosing fabrics to go into a product. It entails doing research, sourcing, and selecting fabrics based on the lead time, quality, pricing, and style. Because fabric is one of the most important elements of a garment, it is also a crucial step in the manufacturing process.
Fabric Mills
Mills are businesses that create clothing using synthetic or natural fibers like polyester and nylon or natural fabrics like cotton and wool. They can be found anywhere in the world, perhaps specializing in just one kind of fabric.
Traders
Companies known as traders function as middlemen, buying fabrics from mills and selling them to clothing producers. They are frequently seen in nations like China, India, and the USA where designers get fabric from garment production. retail outlets
Wholesaler
The bulk purchases made by the wholesalers from the manufacturers are then distributed to the retailers. They offer a large selection of goods at prices that are cheaper than those of retail establishments.
Jobber
These fabric providers often only have a small amount of surplus fabric from fabric mills and converters in store. Even while they might mark it down, once that particular fabric, print, or color is gone, they usually don't refill it. Therefore, if you're interested in a specific item, it's the best place to buy fabric for clothing since you probably won't be able to get it again.
Source Agent
Agents frequently work with numerous fabric suppliers for small businesses, and because of their clout with fabric mills, they may be able to offer lower prices. Some real estate agents are compensated by commission, which encourages them to negotiate the best terms for their customers.
Market Expos
Attending trade events is another excellent method of finding the cloth you require. These events are where global fabric suppliers display their most recent offerings. You can make a decision based on being able to physically inspect and feel the fabrics. Additionally, you'll be able to haggle costs and terms directly with the vendors.
Referrals
You might be able to get some good recommendations for fabric suppliers from people you know who work in the apparel manufacturing sector. So getting advice from trusted sources is usually a good idea. 
Online
Starting your search for fabric suppliers online is the simplest option. An extensive number of possibilities can be confusing when performing a quick Google search. Find vendors who specialize in the fabric you need to help you focus your search. To get samples and additional details about their products, send them an email.
Important Considerations For Fabric Sourcing
Availability
When you are ready to make a large purchase of fabric, you must make sure that it is still in stock. This is to ensure that even when you previously obtained the resources, your production process won't slack off. 
Directly requesting fabrics from mills is safer. as it can guarantee consistency and product availability whenever you need it. 
Affordability
70% of the cost of the finished garment is made up of textiles. The final wholesale prices must therefore be taken into account when selecting new materials each season.
Functionality Testing
You must be aware that not everything you envisioned happens. Sometimes, the clothing you use won't function the way you want it to. 
Because of this, it's crucial to make prototypes for wear testing so that the design's functionality can be verified. You must test the fabric to make sure the fibers will absorb any finishing agents used. 
Sustainability
Finding fabric with a recycling feature or option is preferable. By doing this, you can restore the worn clothes to their original condition. Additionally, it benefits the environment and makes it possible for the fabrics used to make your items to be sustainable.
Things To Understand Prior Sourcing Fabric
Here are some important things you should know before buying cloth for your company or clientele.
Freeware Use
What purpose is the fabric intended to serve? Calculate this based on the design you want to create and your reference samples. This will enable you to select fewer providers to contact.
Content
If you have another item to compare it to that is similar, it's fantastic because the textiles used in this garment are crucial to its overall quality. If not, find out what materials are used in similar clothing and utilize those as a starting point for your research.
Weight Of Fabric
A fabric's weight is measured in grams per square meter (GSM), which is a unit of measurement. Although you don't need to compute this, being aware of what it signifies will improve your interactions with merchants.
Cloth Construction
Knits and wovens are the two divisions that best describe the many types of fabric construction. A single interlaced thread is used to knit to produce the desired material. The weft and warp of woven fabrics, on the other hand, are made of a variety of strands that run in opposite directions, from top to bottom (known as weft) and from right to left (known as warp).
The finished product is obtained by weaving these strands over and beneath one another. Don't worry if you're unclear about how to source clothing to sell and the kind of fabric your project calls for. If you need a knit or woven cloth, most sellers will first inquire.
Unique Coatings / Treatments
To produce a particular look or feel, further treatments or finishes are frequently used after the fabric is manufactured. Tell your seller if there's a particular finish you're searching for so they can point you in the proper direction. Typical finishes include:
Waterproofing

Resistant to fire

Resisting stains

No wrinkles

UV security
MOQ
The bare least that fabric producers will offer you is this. Typically, it is expressed in yards or meters. If you're on a limited budget, keep in mind that the MOQ will typically be higher for less popular textiles, thus your fabric selection may need to be compromised.
Lead Time For Delivering Fabric
When you place your order, this is how long it will take for the fabric manufacturer to deliver your fabric. Depending on the provider, the kind of cloth, and the required quantity, this can vary significantly. Before placing your order, inquire about the lead time with your vendor.
FAQs
What Does The Term "Sourcing" In Textiles Mean?
Sourcing fabric for the small business world refers to the process of investigating, identifying, and assessing suppliers through diligent prospecting, notably in the purchasing sector.
What Is The Significance Of Fabric Sourcing?
The main task of the fabric sourcing department is to choose the best method and location for obtaining its product, which is fabric. It oversees the delivery of the necessary commodities at the scheduled time and cost while collaborating with the merchandising department.
How Do Payments Work?
Are online payment options like UPI accepted by them? A telegraphic transfer will they require? Do you require an upfront payment or not?
What's The Lead Time?
Retailers, wholesalers, and jobbers maintain fixed quantities of their materials while fabric sourcing agents and factories produce items as needed.
Final Words
You can start looking at what other comparable stores are utilizing for their items to assist you get a better sense of what's available now that you have a better understanding of how to source fabric process and commonly used phrases.
To pick the ideal fabric for your project, keep these important considerations in mind as you start your search.