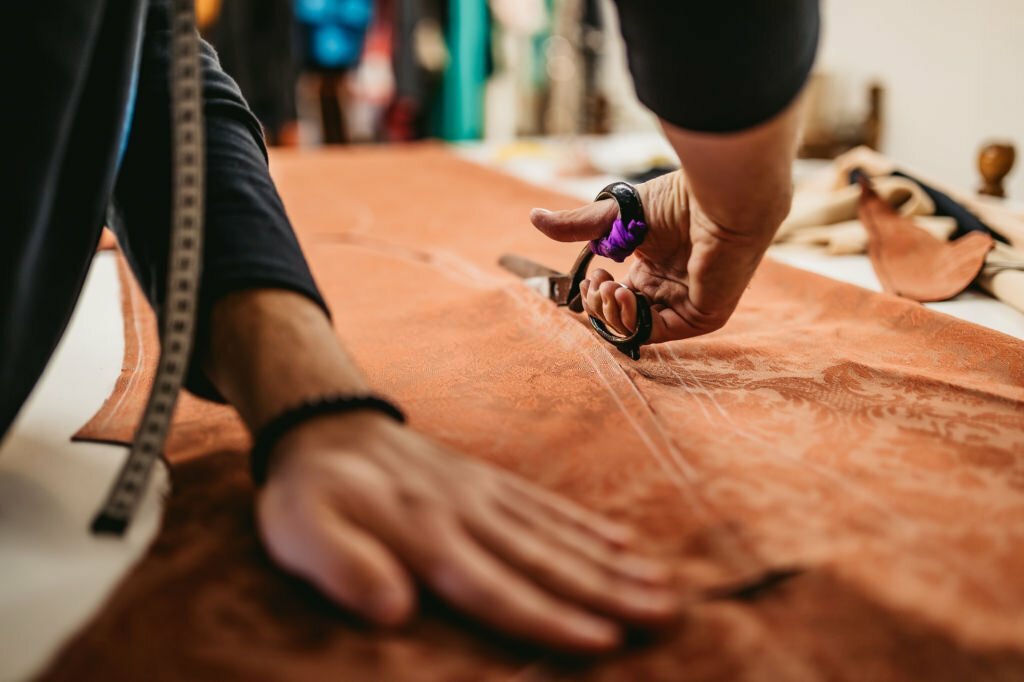 You intend to launch your clothing brand. Images of models strutting down the runway and the hottest new trends dance through your head. While launching a fashion brand can be rewarding, the costs behind the scenes may surprise you.
From production to marketing, the expenses add up quickly and can catch aspiring designers off guard. You can fulfill your dream of starting a profitable clothing brand by carefully considering your options and keeping your beginning costs modest.
This post will guide you through how much it costs to start a clothing line, the necessary steps, and unstated expenses to take into account before entering the fashion design industry.
How Much Does It Usually Cost To Start A Clothing Line?
How much money do you need to start a clothing brand? Starting your clothing line isn't cheap. In addition to the obvious costs like designing, sampling, and manufacturing your first collection, there are many hidden expenses involved in launching a clothing brand that can add up.
Production costs 
A complete line with a moderate clothing production process will normally cost between $8,000 and $40,000 or more to construct. These initial costs typically include:
Raw materials like fabric, zippers, buttons, etc.

Labor expenses to cut and sew the garments

Packaging for shipping and selling the finished products
While production costs are often the largest upfront expense, don't forget about all the other costs of starting a clothing line. Things like: 
Business formation and licensing fees

Website design and development

Product photography 

Marketing materials like a brand style guide, business cards, packaging, etc.

Trade show and sales trip expenses

Office space and equipment

Legal and accounting fees
Selecting Your Business Structure
When launching your clothing line, you'll need to pick a business structure. The two most common options are sole proprietorship and forming an LLC.
Sole proprietorship: simple and inexpensive to set up. You have complete control and keep all profits. However, you're personally liable for business debts and losses.

LLC: Offers personal liability protection. Forming an LLC does come with legal requirements, like filing articles of organization and an annual report. You'll also pay more in taxes and fees.
Think about your priorities and risk tolerance. If keeping costs low is most important, a sole proprietorship could work. Nonetheless, an LLC is definitely worth the cost if you intend to protect your assets in the event that your company experiences difficulties in the future.
The business structure you choose can have significant implications for costs, paperwork, and legal liability, so choose wisely! With the right planning and foresight, you'll be well on your way to unveiling your clothing line.
Product Development Costs
Launching your clothing line is exciting, but the costs involved can add up. When it comes to actually designing and producing your garments, you'll need to budget for:
Materials and samples
You'll have to source fabrics, zippers, buttons, and all the materials that go into your designs. Then you'll need samples made of each item in different sizes. All told, you could spend $5,000–$10,000 on materials and clothing sample makers for a small line.
Pattern Making 
Depending on the intricacy of each style, having patterns made for each of your pieces can cost anywhere from $300 to $8,000. You're looking at a big investment when you multiply it by the quantity of things in your line.
Grading And Marking
Once you have samples and patterns, you'll need to have your line graded to the full range of sizes and marked for cutting and assembly. Grading, marking, and size specification cost to start a clothing line around $500–$2,500 per style.
Prototyping: 
You should make prototypes of each item to ensure fit and quality before increasing production. A small production run of a style requires between $500 and $5,000 in prototyping expenditures.
Even though creating and manufacturing your own clothing line can be expensive, there are plenty of resources accessible to assist aspiring designers. Do research, create a solid clothing line business plan, and don't be afraid of startup expenses for a clothing store; your line will grow over time!
Inventory And Warehousing
Inventory and warehousing represent a major cost for new clothing brands. You'll need to purchase fabric, trims, labels, and packaging to make your products. Once your clothing line launches, you'll have to keep enough stock on hand to fulfill orders.
Renting warehouse space, shelving, and storage equipment—like racks, bins, and boxes—ain't cheap. And if you need climate-controlled storage for delicate fabrics, costs rise further. You'll also need inventory management software to track SKUs, quantities on hand, and shipping information.
As your business grows, so will your inventory and storage needs. As you might have to place sizable fabric orders in advance to receive favorable prices and then wait for consumers to pay, this could become a cash flow problem. Careful planning and budgeting costs to start a clothing line will help you avoid getting in over your head. Consider starting small by focusing on a capsule collection to minimize upfront inventory costs. You can then reinvest profits into expanding your line and storage as demand increases.
The hidden costs of warehousing and inventory may surprise new fashion entrepreneurs. But with diligent management and incremental growth, your clothing brand can achieve scale while avoiding drowning in excess stock. Keeping a close eye on your inventory and optimizing your storage solutions will help maximize profits in the long run.
Marketing Your Clothing Line
You'll need to draw clients and spread the word to launch your clothing company. Promoting your brand is essential, but if you're not savvy, the expenses may mount up rapidly.
Social Media 
Leverage free social platforms like Instagram, Facebook, and Pinterest to build buzz. Start accounts for your clothing line and post eye-catching photos of your products. Engage with followers by liking and commenting on their posts. Once you gain traction, consider paying for ads to reach new potential customers. Facebook and Instagram ads are relatively affordable ways to raise brand awareness.
Influencers 
Send free samples to fashion influencers and bloggers in exchange for an honest review and social media posts about your line. Micro-influencers, with 5,000 to 100,000 followers, are often open to these collaborations. See if any influencers reach your target audience and niche. Even one or two mentions from the right influencer can drive lots of traffic to your site.
Pop-up Shops 
You can hire a booth at neighborhood pop-up markets or artisan fairs for a reasonable price. Customers can do this to physically see, feel, and test your things. You'll need to budget for booth fees, transportation, and time, but a pop-up shop can be an effective way to make personal connections, get real-time feedback, and drive sales. With the right promotion, a pop-up event may pay for itself.
Email Marketing 
Create an email list using the links on your website and social media accounts, and then send out newsletters on a regular basis to engage with your audience and announce new offerings. One of the finest ways to keep a devoted consumer base is through email marketing, which is also incredibly economical. Just make sure you only send emails to list opt-in subscribers.
Additional Operating Expenses
You'll need to pay recurring expenses to maintain your apparel brand when it launches. You should set aside money for the following expenses in addition to the initial launch costs:
Rent and utilities for your studio or office. Even if you work from home, your company probably needs a distinct place.

Employee salaries. Paying helpers, seamstresses, customer service representatives, and others is necessary unless you want to handle everything yourself.

Marketing and advertising. Budgeting for influencer partnerships, email marketing, social media marketing, and maybe print or digital advertising will help you build brand awareness and attract new clients.

Website hosting and maintenance. Your online storefront needs to stay up and running, and you'll want to make regular updates to your product pages, blog, and brand messaging.

Product photography. High-quality photos are essential for showcasing your items online and in print.

Accounting and legal fees You should collaborate with experts to guarantee compliance and position your organization for success if you lack experience managing the financial and legal facets of running a corporation.

Inventory storage. If your studio or office is too small, you will need to rent storage space in order to store excess merchandise, materials, and supplies.
Do I Need An LLC to Start A Clothing Brand?
Do you need to establish an LLC to launch your clothing line? To put it briefly, no, you don't need an LLC or any other type of official corporate structure in order to begin creating, manufacturing, and marketing your clothing. However, creating a company or LLC as your business expands might help shield you from personal accountability.
When you're first launching, you can operate as a sole proprietorship. This means your business isn't legally separate from you as an individual. Though it's the most straightforward form, it also makes you personally accountable for any debts or legal actions taken against your business.
It is a good idea to form an LLC (limited liability corporation) if your revenue and clientele grow. An LW provides legal protection for your assets if anything were to happen to your company. For example, if your clothing line were sued, your personal bank accounts, home, and other assets would typically be shielded.
An LLC also makes your business appear more professional to partners, investors, and customers. It may help you secure business loans and lines of credit to expand your operations. The process of forming an LLC is relatively easy and affordable. You'll have to file articles of organization with your state, create an operating agreement, and obtain business licenses or permits.
While an LLC isn't required to launch a clothing line, it's something to consider as your brand grows to limit your risk and open more opportunities. But when you're first starting a clothing line, don't feel pressured to establish a formal business entity. Focus on designing great clothing, building your customer base, and generating revenue. You can always incorporate it later when the timing is right for your brand.
Is It Expensive To Start A Clothing Store?
Starting your own clothing line and opening a retail clothing store can be expensive. Here are some of the major costs to consider:
Inventory 
Your initial product inventory will require investment, as it entails buying supplies and producing your clothing. The amount will change significantly based on the kind of clothes you wish to sell.
Retail space 
Renting a retail space is one of the largest upfront costs. Commercial leases typically require a security deposit, the first and last month's rent, and possibly brokerage fees. Lease terms are often 3–5 years.
Buildout 
The price for a small location can be as much as $80,000 or more. You'll also have to create the interior layout. Permitting and construction fees should also be budgeted.
Staffing 
Managers and sales representatives are among the experienced employees you should engage to assist with running the shop. Remember to include payroll taxes and benefits.
Marketing 
The key to drawing customers to your new store is having a strong marketing strategy. Set aside at least $3,000 to $8,000 for marketing.
What Is A Good Budget For A Clothing Line?
It takes a lot of work and money to launch a clothing line. Like with any new business venture, you must carefully consider your budget before launching your clothing line to make sure you have enough money.
The final price will vary depending on things like:
The types of garments you want to produce (t-shirts vs. tailored suits)

The quality and the

average cost of clothing

materials

How much inventory do you need to launch?

You're outsourcing production or manufacturing in-house.
You'll also need funds for essential business expenses like:
Office space and equipment

Website design and hosting

Product photography 

Marketing and advertising

Trade show fees

Travel 

And the general operating

cost of the clothing line
By carefully organizing your finances and launching your line, you can do it without going over budget. Start small by concentrating on a small number of essential products, increasing your inventory gradually as sales rise, and reinvesting part of your profits back into the company. If you do require more money, you could want to look into crowdsourcing, small business loans, credit lines, or investor pitches.
Although starting a clothing company can be expensive, you can realize your fashion aspirations if you work hard and are persistent.
Conclusion 
How much does it cost to make a clothing brand? The road to launching your clothing line isn't easy. There are a ton of clothing manufacturing cost estimations and hidden expenses. However, you may create a successful brand if you approach it with reasonable expectations, surround yourself with an amazing team, and never lose sight of your goal.
Setting a reasonable target and identifying your target markets is essential before you pour hard-earned cash into your brand-new start-up. With thorough market research, you can investigate the financial aspects of a clothing line and begin with the least amount of capital.