START A CLOTHING LINE
Secrets To Start A Successful Clothing Line
How to Start A Clothing Line
Best Practices For a Successful Clothing Brand
While starting a clothing brand may look pretty straightforward on surface, it is quite a daunting task that one has to be very precise about.For those who're still trying to figure out how to start a clothing line, there are some key practices that we're going to discuss in this read.
Let's begin.
To start a clothing line that's a success, first you need to identify the need in the market and define your target audience accordingly.
Secondly, you need to develop a business strategy and start designing unique apparel styles exclusive to your brand.
As for the effective business, first you need to find the right manufacturer that is both cost-friendly and top of the quality.
And then finally, you need to come up with right branding and marketing strategies to penetrate your clothing line into the market.
Note that there are two major aspects that you can't rule out when starting a clothing line. First, your pricing strategy should be highly relevant, and secondly, you need to go for a soft launch, and then investing gradually.
That being said, you might think that starting a clothing line would be piece of cake, but it's quite contrast in reality.
You need to have a solid business plan to start a clothing line. And to find your niche effectively, you need to be on top of the fashion trends.
Let's talk in detail about some of the steps that you need to follow in order to start your own clothing business.
Step 1 :
Create a Business Plan For Your
Clothing That Rocks
Just like any other business, starting a clothing line requires multiple considerations initially – Without them, you aren't going to get anywhere. One of those considerations include the business model that you're going to opt for. One of the effective ways to define your business model effectively is by finding gaps in your competitors' services and then find innovative ways to fill those gaps.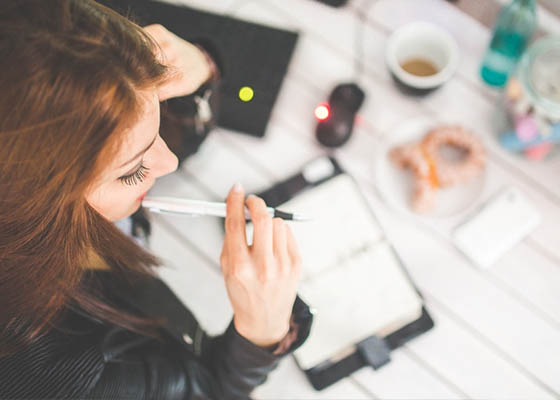 In terms of clothing brands, there are typically to Business model choices that you can go for.Either you can design and produce your apparel from scratch and sell it on your own. Or if you have the fashion knowledge but no design skills, you can buy and resell products on some profit margin rate. Here are a few business models that you can go for otherwise.
Hand produce and sell your designs direct to customers through your own website or online marketplaces or at markets and pop-ups.
Create collections and produce pieces of clothing through a manufacturer, then sell your clothing line wholesale to other retailers.
Design repeating patterns or graphics to print on blank t-shirts and other clothing items using a print-on-demand model, selling online through your own store.
Step 2 :
Keep A Firm Eye On Fashion Trends
And Find Your Niche
Defining a dedicated niche before you start a clothing brand is essential. While many people tend to have decided this beforehand, but a great way to identify your marketing niche is by staying on top of the fashion trends and knowing what's trending in the industry these days.Another great way of doing this is by looking at your industry leaders and focus on what they're doing. Find gaps in their products and fill them to provide more value on your end and standout among the competitors.
Some great examples include
Leanne Mai-ly Hilgart launched vegan winter coat brand Vaute Couture after finding a disappointing lack of cruelty-free options on the market.
Catalina Girald's lingerie brand, Naja, was built on empowerment and inclusiveness.
Camille Newman threw her hat in the plus game with Body by Love
(formerly Pop Up Plus).
Mel Wells launched a gender-neutral vintage-inspired swimwear line.
Taryn Rodighiero also joined the swimwear game but focused on custom suits, made to order to each customer's exact specifications.
Whatever niche you've setup for your clothing brand, it is essential that you don't rule one key note. You need to know your niche carry it forward as your main line of product. Even if you expand out or add a variety of other designs as time passes, the original concept gives you a legacy, a core value, and a purpose to be remembered by the customers.
Step 3 :
Stay On Top Of The Branding Side
Once you've found solid niche for your clothing brand, the next step is to provide it with a solid branding plan. Now the integral part of the branding is your brand's logo.It is the first thing that you audience sees when they visit your store. Technically, the logo plays the role of the Identity card of your clothing brand – people remember your brand with its logo.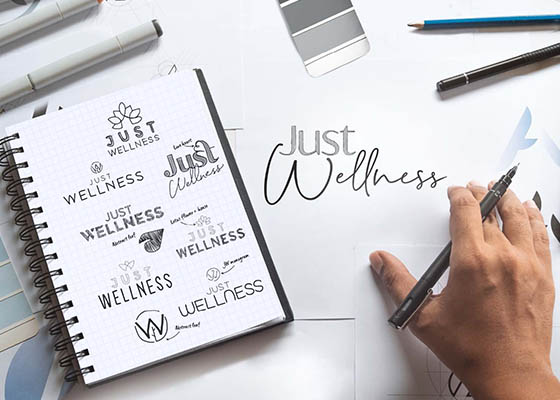 Therefore, you need to come up with solid design for your logo that is both engaging and relevant to your niche.Again, logo isn't the only thing that is important for effective branding. There's a lot that goes into solid branding.
Technically, when you're planning effective branding exercise, it includes showcasing your brand's mission, vision, what you stand for, your brand story, and more. Simply put, each aspect of your content; both in written and visual format should represent your brand tone and its nature.
A great way of conducting effective branding is by creating brand guidelines. This would help you inform all of your business and branding decisions as you grow. They will dictate visual direction, website design, and marketing campaigns. They should dictate what you look for in a retail partner or a new hire.
Step 4 :
Focus On the Designing Of
Your Clothing Line To Make It Standout
Now this step is something you need to keenly focus on if you're designing and creating your apparel from scratch.Since you're selling clothes, you need to ensure that their
quality and designs should be off the charts. Therefore, you need to spend hours on design with complete focus. Here are some best practices that
you need to focus when designing your clothing line.
Start With Doodling:
A doodle is the first step toward a refined design. For starters, every design idea should start on paper before being translated to Illustrator or another designer tool.
Make your own samples by hand:
This way, you'll have two direct benefits. First, you can enter a relationship with a manufacturer with a better understanding of what production might entail. And secondly, you're in a better position to negotiate on costs if you're intimate with the process.
Focus on being creative:
You need to know that a clothing line has to be versatile. Therefore, you need to be on top of your creativity when designing clothes. Some great ways to boost creativity including collaborating with your team and brainstorming ideas. You might as well need to outsource the designing work if the burden is too high due to other aspects of the work environment.
Step 5 :
Have A Solid Pricing Strategy For
Your Clothing Brand
Regardless of how good the quality and designs of your clothing lineups are, If you aren't using the right pricing strategy for your brand, you're getting nowhere. The results are poor to no sales and worst-case scenario – bad reputation.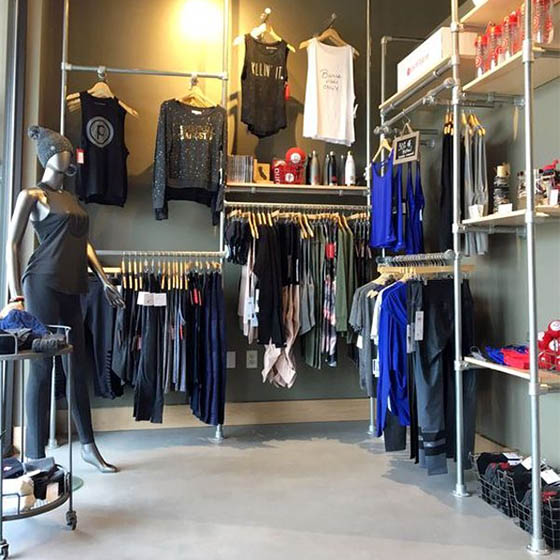 Now there are multiple pricing strategies that you can opt for your brand.
Some of these are
Cost-based Pricing Model:
This is most straightforward and commonly used pricing strategy which is widely used by Ecommerce businesses. With the cost-based model, you can add up a fixed percentage margin on the cost of products to generate profits.
Competition-based Pricing:
You can quickly tell this one with the name. You can setup an average pricing for your product based on the pricing of your competitors for the similar product. Try to keep your prices below the competition in order to have an edge over them.
Skimming Model:
This is a very common pricing model, especially in the industry of apparel. Here you can set up an initial price for a product and gradually decrease as the product turns older or outdated with the launch of newer lineups.
The Loss Leader Model:
If you're just starting up a clothing brand, I'd recommend you to start with loss leader model. With this pricing strategy, you sell out your products in the market at a loss.
This is a highly effective strategy that you can rely on to penetrate your product in the market. You can increase the prices and cover up those losses when your brand is well received in the market.
Step 6 :
Start Marketing Process
Once you're done with setting up prices, it's now time to spread awareness for your business. That's right, you need to start marketing your brand and one of the most effective platforms for apparel marketing is Instagram.If you own an Ecommerce website, you need to focus on SEO as it ensures the organic growth of your website. Your search engine presence is enhanced and eventually the prospects and increased. Explainer videos also play a vital role in getting your brand's message across the audience.
By following these 6 steps mentioned above keenly, you can successfully start a clothing line that rocks.
My Verdict On How To Start A Clothing Line.
While many people ignore the importance of Ecommerce initially, it is accounted to share a whopping 23% of the global retail sales by 2023, there's no doubt that this industry would thrive exponentially in the years to come.
Therefore, you need to ensure that you go Ecommerce as soon as your launch your brand for effective selling of your products. It even opens up more marketing channels for your business such as SEO naturally.
Simply put, if your brand is well-received online, your reviews and ratings would be showcased online for the world to see and your clients would act as a free referral for your business.