PRIVATE LABEL CLOTHING
Manufacturing private label apparel, or branded apparel
Discover Variety of Premium Options with
Private Label Clothing Manufacturer
Private label clothing has become a feasible option for clothing businesses that operate at a limited scale. The reason behind the recent boom in the demand for private label clothing manufacturers is that they provide full control to the clothing brands on the entire manufacturing process. Everything ranging from the type of fabric that is used to the branding of a clothing product is predefined by the clothing brand and private labels ensure that they get everything done accordingly.
Another benefit that makes private label clothing manufacturers superior to white label clothing manufacturers is the exclusivity that they offer. Unlike white label clothing, private labels work exclusively for a clothing brand to ensure that the product that is manufactured is unique. For example, if you are in touch with hoodies manufacturers who trade in private label clothing then they would only provide premium quality hoodies for your clothing line.
There's a rising number of private label luxury clothing manufacturers that mainly work with small clothing ventures providing them a limited quality of products. It provides clothing businesses a safe haven to work around top competitors without spending a fortune on their manufacturing stream with white label clothing options.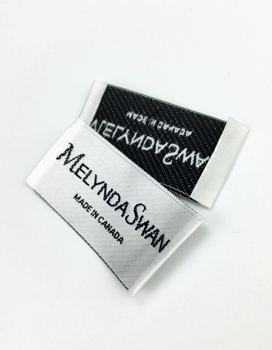 private Woven Labels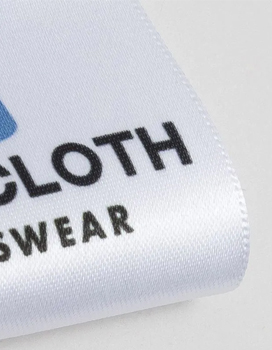 private Satin Labels
Private Hangtags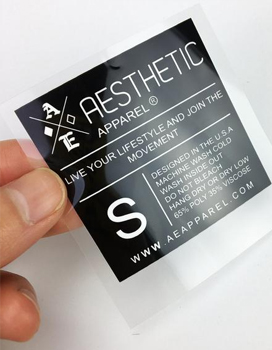 Heat transfer Labels
QUEST FOR BEST PRIVATE LABEL CLOTHING MANUFACTURERS
ISN'T A CHALLENGE ANYMORE
Dealing with white label clothing manufacturers isn't something a small clothing business owner would like to do and that's why the private label services come into play. It was long ago that a clothing line had to struggle because of not having access to the clothing manufacturers that can offer them quality along with the best price.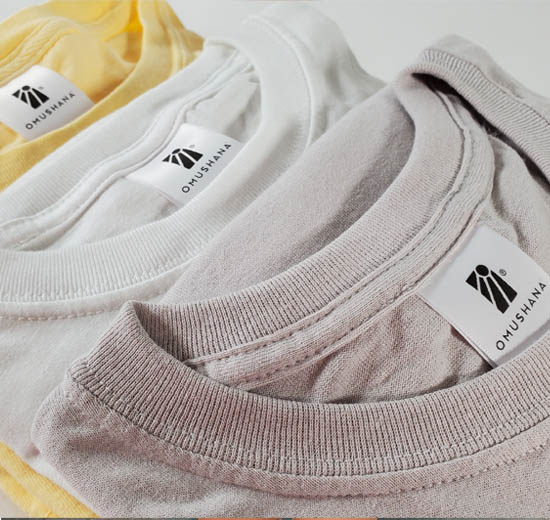 The private label clothing manufacturers today have made it simpler for clothing brands to have swift access to all kinds of manufacturing methods without costing them a fortune. If you have your vision and have the basic knowledge about running a clothing business then it wouldn't be a challenging task for you to get in touch with the private label services that can offer you what you have in mind.
You no longer have to rely on costly white label clothing manufacturers that provide no control of the manufacturing process and have a limited approach towards apparel products. The market is filled with numerous unique private label clothing manufacturers that have everything sorted for you.
Seam Apparel takes pride in being a premium private label luxury clothing option providing superior services to the clients. When working with Seam you don't have to worry about the quality and the prices as the company works around your expectations and apparel needs.
Perfect Way to Reach to Private Label Clothing
Manufacturers in Los Angeles
The number of emerging clothing manufacturers is skyrocketing but not many clothing lines are aware of how they can reach reliable labeling manufacturers. The main goal is to get in touch with private labeling services that excel in the exact type of clothing options so they can provide maximum advantage to a clothing business. For instance, if a clothing line aims to introduce a line of custom T-shirts then they would have to contact private or white label services that are primarily T-shirts manufacturers for best results.
The landscape of American private label clothing companies has been developing in recent years and the perfect way to reach the labeling manufacturers is to inform them about your specific needs. It's mainly important to provide the details of a clothing product that you want to get manufactured so the private labeling manufacturers can work around your vision.
After a clothing business has locked the private label clothing companies that have the potential to produce a clothing product the second step is to negotiate the terms and conditions that would be involved in the manufacturing procedure. It's important that a brand provides a designated budget to a private label clothing manufacturer so that they can get everything sorted according to the pricing model.
Seam Apparel maintains an exclusive imagine among the leading private label clothing manufacturers providing premium clothing solutions to clients. Seam works around the imagination of the customers providing them clothing options that complement their vision for a clothing line.
DO YOU WANT TO SEE EXAMPLES OF OUR Lables?
Finding a factory is hard. Your factory is your partner and should promise quality you can trust. Here are some labels we have made.