Custom Cushion Covers
custom made sofa cushion
Find the Premium Custom Outdoor Cushion Covers Manufacturers
Custom cushion covers have been a center of attention for many household owners and there has been an increase in the demand for reliable manufacturers. There are many emerging clothing brands trying to get a grip of premium quality manufacturers that can offer them quality cushion cover printed supplies so they can integrate them into their lineup.
It can be a challenging job for a new clothing brand to understand the market dynamics and get the sofa cushion custom made in the market. The requirements might vary for a business looking for custom cushion covers and the U.S cut and sew apparel manufacturers understand this by all means. The diverse range of options that the cushion cover printed suppliers offer has made it easy for the brands to partner with different clothing manufacturers that can offer them premium quality sofa cushion custom made options according to their needs.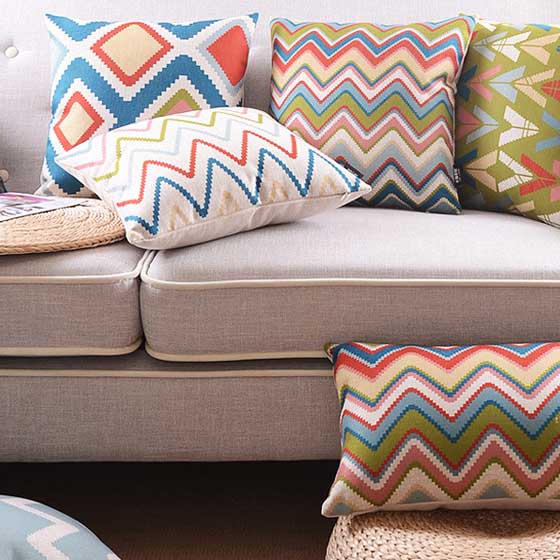 Custom Sofa Cushion Covers are the Real Deal Today
The hype around the custom made cushion covers have made the clothing businesses rethink their business strategies. Today, every clothing brand is aiming to launch an arm that is dedicated to custom cushion covers and that has happened for all the right reasons. The domestic need for aesthetics has allowed the manufacturers to offer unique designs in this niche and that is the only reason why private label clothing manufacturers are also trying their luck by introducing their own lineup for custom cushion covers.
The custom made cushion covers have become a symbol of style as manufacturers offer the apparel manufacturers to bring the new range of designs in different kinds of cushion covers. The custom cushion covers can be seen as a canvas that has been provided by the manufacturers to ensure that clothing brands attract potential customers with unique design language and patterns that never existed before.
Outdoor Cushions are Different from Custom Cushion Covers Indoor
Everyone is aware of the sofa cushions that are used in an indoor setup but things are a bit different in the case of outdoor furniture cushion covers. The custom apparel manufacturers design the covers keeping in mind the dust and water that might interact with the covers hence the fabric that is opted for by clothing brands might differ. Different clothing brands opt for fabric and material that can resist harsh weather conditions so that the outdoor cushion covers don't lose their glory.
Everything that goes into the manufacturing of the outdoor cushion covers is different from the indoor options as they have to be more robust and long-lasting. The customization options provided by the manufacturers can also differ as outdoor furniture cushion covers are popular due to the vibrant nature that they bring to the table.
Seam Apparel pioneers the art of manufacturing the finest quality outdoor cushion covers and can offer plenty of room for customizations. Get the cushion covers made according to the needs of your business and enjoy the premium quality for your brand.