Custom Jeans Manufacturer
High quality denim from pioneer jeans manufacturers USA
What Makes the Denim Manufacturers
in USA a Perfect Choice?
The popularity that jeans enjoy as the perfect casualwear option has made denim jean manufacturers offer different custom options for the masses. The U.S emerges as the perfect market for all the clothing brands that are looking for a jean manufacturer that meets their requirements. The quality that American jeans manufacturers offer makes them an attractive option for many small-scale and moderate-sized clothing businesses. The prices might vary depending on the sizing and design requirements that might be needed by a specific clothing line.
The jeans manufacturer in USA has relied on the modern manufacturing techniques that have allowed them to take the lead in the market. The need for the premium segment denim jean manufacturers has increased as the clothing brands have their eyes set on the goal of diversifying their lineup for customized jeans. The USA-based jeans manufacturers not only understand the global need for different types of jeans but also are flexible with factors such as minimum quantity and quantity without compromising on the quality of the clothing products. You can easily get in touch with a reliable jeans manufacturer that will get aligned with your budget needs and design limitations without charging you a fortune.
Seam Apparel is one of the premium apparel manufacturers that promise quality custom denim options at affordable prices. Get top-quality jeans made according to your preference without any trouble.
Get Best Customizations Options with
Jeans Manufacturers in USA
The jean manufacturer market has grown intensively and that has caused a surge in the pricing models of many leading manufacturers. Getting the perfect jeans is possible today but sometimes it might cost you a fortune to have the designs that align with your vision. The benefit that USA-based jeans manufacturers have provided include the affordable rates for different bulk quantity orders that are often needed by the clothing brands. The flexibility becomes possible due to the fact that they have their jeans factories situated at domestic locations that help in cutting down the cost.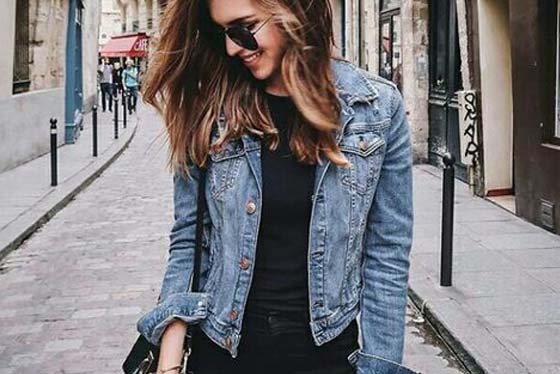 Getting denim made through U.S based jeans factories can provide advantages to the clothing brands that are working with limited resources. Another key plus of hiring U.S based jeans manufacturers is that they understand the global design language and try to communicate with the clothing brands to know about their requirements. Different cut and sew manufacturers have started to offer various variants of denim that have gained immense popularity in the market.
Seam Apparel promises premium quality along with unmatchable pricing for different kinds of custom jeans. Seam operates through jean factory equipped with advanced manufacturing technology to ensure meeting the quality standards.
Find Suitable Jean Manufacturing Companies
for Your Clothing Business
The search for a reliable denim jean manufacturer can be a tricky task but not if you play your cards in the right way. Getting your hands on the jeans manufacturers in USA means you have to be patient and look for the manufacturers that can offer you what you need within your budget. You need to be sure that the jeans manufacturers that you are hiring have the capability to produce a considerable number of clothing products at their jean factory.
Another noticeable thing that often goes unnoticed is the time in which a denim jean manufacturer produces a specific design at their jean factory. There are a number of jeans manufacturers in USA that offer the finest quality at reasonable pricing structures and it's highly likely that a clothing brand can partner with a dependable supply chain that can offer them different kinds of jeans in various quantities. You can also get different designs of custom embroidery for your specific denim that can help your clothing brand to widen the horizon.
Seam Apparel is one of the premium jeans manufacturers promising custom-made denim at a reasonable price. Seam offers various customization options that can align with the vision of the clients.