There are more options than ever for launching a company that serves as a creative outlet. Selling T-shirts with your writing, artwork, or other creations on them is a fantastic opportunity to use your talent while earning money. You can make a modest profit on each T-shirt you sell with a T-shirt business, which can add up to a significant additional source of revenue. Discover how to launch a t-shirt business with our straightforward guide. In just a few simple steps, we'll help for starting a clothing brand you launch your brand-new side business or full-time t-shirt profession.
Master the Art of Starting a T-Shirt Business
Do you want to learn to start up a custom t-shirt business? T-shirts are more than merely a staple of casual wear. They are also pieces of apparel that frequently represent our identities, passions, and personalities.
As a result, retailing custom t-shirts for businesses online has become a common choice, particularly for artists and investors searching for a low-cost approach to learning how to establish a business. Furthermore, economists predict the worldwide economy for personalized
t-shirt printing to exceed $10 billion by 2025.
Competition in the T-Shirt Manufacturing Market
With the growing popularity of t-shirt manufacturers, you will undoubtedly encounter some intense rivalry. However, you may discover success by promoting your clothing brand for a particular target market and designing t-shirt styles that your consumers demand.
In this article, we will guide you through all the steps of starting a t-shirt business online that generates cash repeatedly.
Are t-shirt businesses profitable?
YES! The worldwide sale of t-shirts is approximately $2 trillion in the current years. Also, the setup costs are low compared to other businesses. Therefore, it would be highly profitable to launch a t-shirt business plan.
Profitability of a T-Shirt Business
One of the main reasons for the profitability of the t-shirt business is that everyone – regardless of the factors such as age, gender, etc. – owns a t-shirt. Thus, your small t-shirt business may be lucrative in a short period. Furthermore, if you develop your business plan appropriately, it might have low startup costs to start your own t-shirt business.
What Is The Profit Margin on T-shirts?
Most retailers set a price after a 50% margin for profit. Although it is not just about profit-making when selling, you may also aim to attract new customers. Thus, you may keep a lower profit margin, but you might be attracting more clients to your business.
How do I start a T-shirt business? Some steps to follow to start your t-shirt business
Do you want to spread the word about your fantastic designs? Do you believe that your region is underserved in terms of promotional goods or uniforms? As with any effective business strategy, the motivations for your decision to launch your venture into the T-shirt industry should be stated upfront.
Conduct research
Think about the name and logo
Create one-of-a-kind designs
Verify your t-shirt styles
Set up social media accounts
Contact a designer
Find the suitable production process
Choose your medium of selling
What do I need to start a t-shirt business? Commercial screen printing equipment is required when a custom t-shirt company first launches. Although there are numerous types of printers and accessories available, the fundamental tools are all the same.
Elements to Consider While Setting Up a T-Shirt Selling Store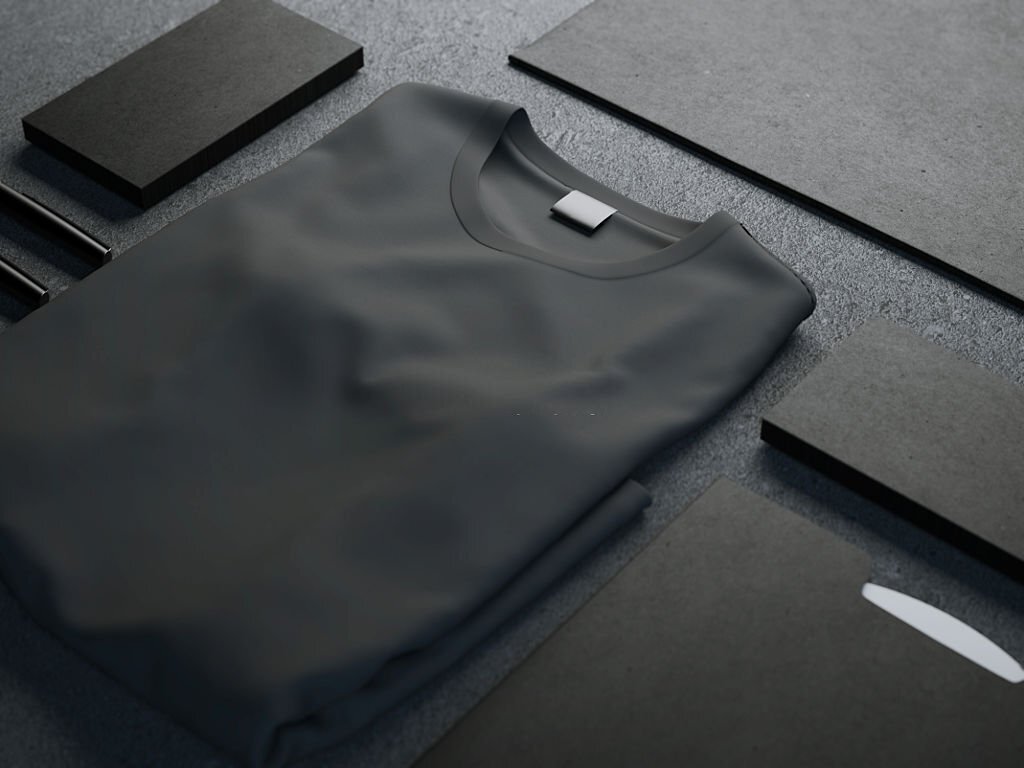 Inventory
Most individuals learning how to start a custom t-shirt business may either use a print-on-demand to control freight and stock levels or buy and maintain the inventory to benefit from local printers and discounts on bulk buying. However, you can also have a mixture of both.
It may be easy to operate as a low MOQ manufacturer. There are many advantages to being one. However, there are drawbacks too. You may consider them before deciding on the method to choose.
You can more easily sell in-person while boosting your profit margins if you hold some stock level. However, print-on-demand is less risky as you produce when demanded.
Brand
When you decide how to start a shirt business, you need a tempting and powerful brand. Your brand is a guarantee that will bind all your decisions together, such as quality, design, niche, etc. Building a likable and distinct brand is critical in a competitive sector.
From your t-shirt design placement guide logo to your business name, everything matters. When clients have multiple options, you must have a unique presence to catch their attention.
Quality
It is the second most crucial component in establishing an online successful t-shirt business that will succeed in the long run. A t-shirt that rips or shrinks, or a design that cracks or fades, is not what a customer wants. Thus, it may reduce sales as the customers would not return.
Superior quality t-shirts may be expensive to manufacture but may complement higher prices, too. The specific techniques of your style, the printing process used, and the fabric of the blank t-shirt will all affect the final appearance of your t-shirt.
Design
The last thing a customer wants to see in your catalog is a clone of an existing t-shirt design. Your designs do not have to be complicated. Multiple well-known graphic design t-shirts are simple. However, they must be unique enough to be notable and connect with the patrons.
T-Shirt Printing Approaches
Direct-to-Garment Printing
The direct-to-garment printing procedure is much similar to using an ink-jet printer at home. Because it can generate full-color graphics with precision and prints the ink straight onto the t-shirt, it is a common form of t-shirt printing equipment for a company.
Unlike screen printing, there are no startup costs because it runs like an ink-jet printer. Thus, it is cost-effective and easy to print batch orders. However, it requires the same time to engrave every shirt. Hence, the consumer may not benefit from bulk orders.
Sublimation printing
Sublimation printing uses heat to bring together fabric and ink. At first, it involves printing on a specific type of sheet, then transferring the print onto the other material. Just the ink transfers onto the fabric, unlike heat transfer, where a transfer layer builds up.
Although sublimation prints last longer without peeling or cracking, it is more costly than other printing processes. Also, sublimation gives the best results on polyester only.
Heat Transfer
They are an old form of printing existing for years. Although this process makes it simple to print patterns from the computer and to the shirt via iron, it is not enough for administrating a small business. Expert printers create plastisol transfers on high-quality, special heat transfer paper. It is an advanced and sophisticated version of heat transfer.
It is more cost-effective for small batches that the supplier can produce each shirt per the demand. Also, there is no restriction on the colors to use. However, the material may be less durable and of lower quality, with more time and investment needed.
Related: Sublimation Vs Screen Printing
Screen Printing
It is also a traditional method the company owners use to sell and design t-shirts in-store and online. It is one of the most well-known and highly used techniques. It creates long-lasting and durable prints. Also, it helps you print on items such as hats, mugs, canvas products, etc.
However, screen printing may be cost-effective if the manufacturer produces in bulk. It may be costly and time-consuming when colors increase. Thus, it may produce simple designs and prints only.
How Much Does It Cost To Start a T-shirt Company?
The costs vary according to the type of printing method you use. Printing techniques may include heat transfers, sublimation printing, direct-to-material, screen printing, etc.
Best Way to Start a T-Shirt Business
Does a common question arise about how to find a clothing manufacturer? Researching to decide which t-shirt printing business is best is the first stage in the process of initiating a t-shirt design idea as a business. You should reflect on your philosophy on how to start a t-shirt brand while also catering to the desires and requirements of your clients. Then you may continue with the process.
You can form any business from the following;
Ecommerce for Clothing
Franchise
Private Label T-shirts
Wholesale
Corporations
Print on demand
Fashion Designers
Manufacturing
Sole proprietorship
Limited Liability Company (LLC)