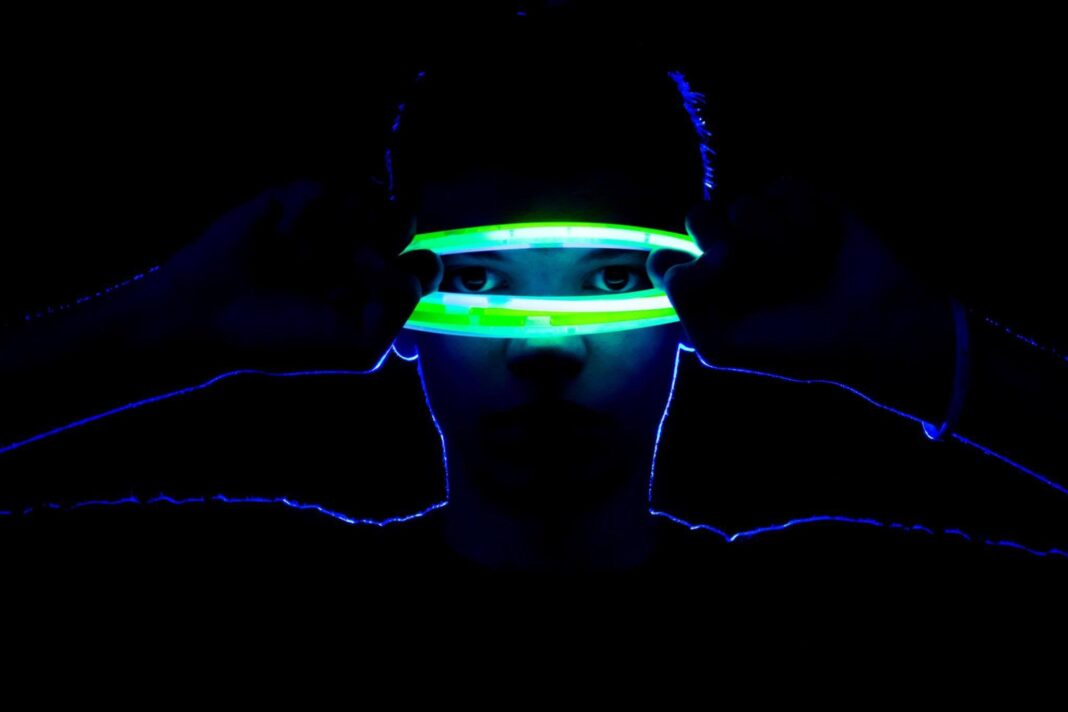 Do you know those awesome shirts that glow under UV light at raves and nightclubs? Have you ever wished to create your own DIY version to wow your friends? Now you can thank these simple, fantastic DIY glow-in-the-dark shirt ideas. All you need are a few basic supplies, and your creativity will shine through—literally!
Whether you want to freehand a cool design or use stencils for guidance, making your glow-in-the-dark shirt is a fun project perfect for a weekend. Get ready to turn the lights down low and see your style glow. You're ready to have a wonderful day and night thanks to these easy DIY glow-in-the-dark shirt projects.
How Come You Can Make Your Glow-in-the-Dark Shirt?
When you can create your own original design, why pay money for a dull, pre-made glow-in-the-dark shirt? DIYing your glow gear is a fun, budget-friendly project that unleashes your creativity.
Supplies
UV-reactive markers or spray paint

Stencils or painter's tape

Glow-in-the-dark powder 

Paintbrushes 

Fabric marker or chalk pencil

Tapestry needle 

Reflective yarn 

Reflective tape 

Reflective ribbon or fabric
Step 1
The patterns you create on the garment will glow when exposed to black light if you lay it out flat and use UV-reactive markers. This method is ideal for creating detailed patterns, a sinister "radioactive" sign, or other free-hand drawings like ghosts or little fairies that glow in the dark.
Step 2
Use UV-reactive spray paint to cover the entire piece of clothing, or use painter's tape and stencils to keep the glow-in-the-dark paint to just a few select areas. As an illustration, conceal vertical stripes on an old black suit using painter's tape. Spray painting the lines with white UV-reactive paint will result in a Beetlejuice costume that glows in the dark and stands out under a blacklight.
Step 3
The glow-in-the-dark powder can be incorporated into paint or water; however, before doing so, make sure to read the product label because some powders won't mix with water or water-based substances. Pre-mixed paints that contain glow powder are also available. Use the mixture on those spots where you want to shine; it will glow in the dark. In the daylight, the areas that were painted or sprayed will be more subdued in color.
Why Is Glow-in-the-dark Important?
Express Yourself
A homemade glow shirt idea is the perfect canvas for showing off your unique style. You can add your favorite colors, patterns, quotes, or images that light up in the dark. Whether you want an intergalactic space scene, a mystical forest landscape, or just your name on bright neon glow-in-the-dark shirts,
Impress Your Friends.
Show your technical pack designer creativity to your friends and make them a surprise glow-in-the-dark DIY design on a t-shirt.
Save Money
You can make a fantastic DIY glow-in-the-dark custom shirt with some simple materials and some imagination. Show off your radiant style and dazzle in the dark. Your original design will undoubtedly illuminate the night and help you save money.
How Do You Make A Shirt Glow Under Black Light?
To make a glow-in-the-dark shirt, you'll need a few essential supplies: a white cotton t-shirt, fabric paint or dye that's specifically meant for glow effects, and a black light flashlight.
Applying The Paint
To get rid of any oil or grime, first wash and dry your garment. Apply first wash and dry your garment to get rid of any oil or grime. Apply three layers of glow-in-the-dark paint to your shirt after that, letting each coat dry completely in between. The glow will become more intense as you add additional coats. Your chosen design can be created using a paintbrush, sponge, or stencil.
Apply the paint thickly to your stencil or design for the brightest glow. Let the final coat dry as directed, then 'charge' your shirt by shining the black light over the painted areas. When the lights go out, your shirt will be low, which triggers the glow-in-the-dark pigments.
Maximizing The Effect
Use a higher-quality paint with more glow-in-the-dark pigment, such as strontium aluminate, to make your shirt glow even more brilliantly. You can also use a fixative product to help the paint last longer and prevent cracking.
For the best glow, 'recharge' your shirt with the black light every few wears before wearing it in the dark. Your glow-in-the-dark clothing sample production will sparkle brightly all night if you use the right method and supplies.
Creative Design Ideas for DIY Glow Shirts
The possibilities are unlimited when creating your glow-in-the-dark shirt! To get you started, consider these imaginative suggestions:
To create your unique design, use iron-on vinyl or glow-in-the-dark fabric paint. Freehand a fun shape, stencil in your favorite logo or quote, or get inspiration from glow-in-the-dark stickers and stencils. The possibilities are infinite!
Cut out glow stars, moons, and planets to create a celestial night sky scene on your shirt. You can find glow-in-the-dark sticker sheets to cut shapes from or use stencils to paint your designs.

Get spooky with a jack-o'-lantern face, ghost, or spiderweb design for Halloween. These are easy to stencil on and will give your costume an extra spook factor in the dark.

Channel your inner child with fun characters like aliens, ninjas, zombies, or your favorite superhero logo. What kid (or kid at heart!) wouldn't want a glow-in-the-dark Ninja Turtle or Batman symbol on their shirt?

Keep it simple but stylish with a geometric design, splatter effect, or ombre fade using multiple colors of glow-in-the-dark fabric paint.
The key is to start with a basic white or light-colored shirt so the glow effect pops. Once you've added your glow-in-the-dark design, charge it up under light, and you'll be ready to shine bright in the dark! How to make glow-in-the-dark clothing with creative design The night is yours to illuminate!
Tips for Applying Glow Paint to Fabric
Now that you have your supplies, it's time to get creative with your shirt! Here are some tips for applying the glow paint:
Test The Paint First.
Apply the glow paint to an inconspicuous area of the shirt to test how it adheres to the fabric. The paint may bleed more or less on certain fabrics. Check how to make a shirt glow-in-the-dark with vibrant color and if any bleeding occurs before painting your entire design.
Consider The Design.
What color shirts glow in the dark? Think about what you want to paint before applying the glow paint. You can freehand a design, use stencils, or tape off sections to make shapes. Apply several coats of paint, letting each dry in between, for the brightest glow. The light will become more intense as you add additional paint.
Seal The Paint (Optional)
To prevent cracking or peeling, you can seal the glow paint with a fabric sealant or heat set the paint. Follow the directions on your specific glow paint regarding sealing and heat setting. Sealing the paint will also prevent bleeding in the wash.
Hand Wash Separately The First Time.
The first time you wash the shirt, hand wash it separately in cold or warm water using a mild detergent. Check to ensure the glow paint is still evenly applied and glowing brightly. If needed, you can reapply another coat of paint and re-seal. Once you've confirmed the paint is colorfast, you can machine wash the shirt on a gentle cycle using cold water.
Avoid bleach and fabric softener, which can fade the glow effect.

Tumble dry the shirt on low heat. The paint may fracture in areas of extreme heat.

When not in use, keep the garment in a cool, dry area out of the sun.
With some experimenting, you'll create fun glow-in-the-dark shirts in no time!
How Long Do Glow-In-The-Dark Shirts Last?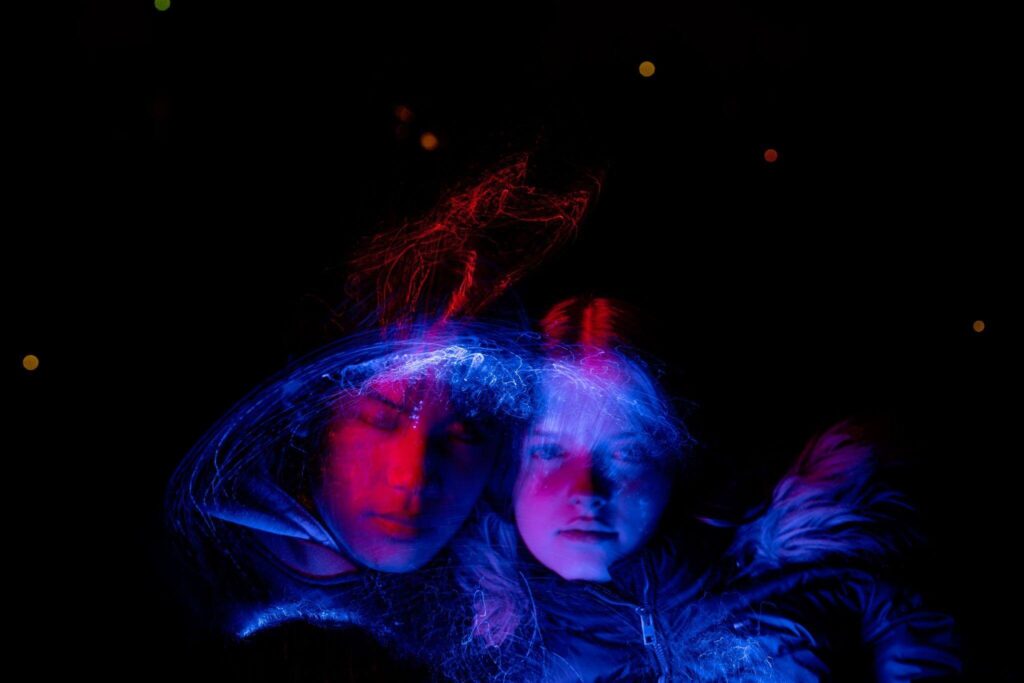 Glow-in-the-dark shirts are a fun novelty that sadly doesn't last forever. The glow pigments eventually lose their ability to absorb and emit light. But with some care and maintenance, you can prolong the glow for quite a while.
On average, a glow-in-the-dark shirt will emit a bright glow for 6–12 months with normal wear and washing. The glow may last up to 2 years if you limit washing the shirt to once a month or less. Several factors determine how quickly the glow fades:
Exposure to light. The more you expose the shirt to light, the brighter and longer it will glow. So wearing it often and recharging it under a UV lamp or in direct sunlight will help maximize its lifespan.

Number of washes. Each wash causes some of the glow pigments to break down and fade. Use a gentle, bleach-free detergent and avoid fabric softener, which can coat the fibers. Air drying instead of machine drying will also help preserve the glow.

Quality of glow pigments. Higher-quality glow-in-the-dark paints and dyes contain more concentrated and durable pigments that last longer. Cheaper shirts tend to fade faster.

Proper storage. When not wearing the shirt, store it in a cool, dark place away from direct light. This prevents the glow from activating and fading when you're not enjoying it.
A high-quality glow-in-the-dark shirt can shine brightly for a long time with some TLC—limiting washes, optimizing light exposure, using a gentle detergent, and careful storage. However, everything nice has to come to an end eventually. It could be time to think about producing or buying a new glow-in-the-dark shirt if the glow has disappointedly faded.
Glow-In-The-Dark HTV: Application and Care Instructions
Ready to make your glow-in-the-dark shirt? Here are the steps to apply heat transfer vinyl (HTV) and the care instructions to keep your shirt glowing bright.
Application
Wash and dry your shirt to remove any fabric treatment or dirt. This will help the HTV adhere better.

Cut your HTV to size. Make sure you mirror your design before cutting.

Set your iron to the cotton setting and let it heat up. You want it hot enough to melt the adhesive on the HTV, around 300–320 F.

Place your HTV on the shirt, adhesive side down. Use a towel between the layers to prevent sticking.

Firmly press the iron onto the HTV. Move slowly in small circles for 15–20 seconds. Lift and check that the HTV is adhered to. Re-press as needed.

Flip the shirt over and press on the backside of the design for a few seconds to seal the edges.

Allow the shirt to cool completely before wearing, washing, or drying. The adhesive needs time to fully harden.
Care
Wash the shirt separately the first time. After that, you can wash with like colors using normal detergent. Avoid bleach.

Tumble dry on low heat or air fluff in the dryer. High heat can damage the HTV and fade the glow effect.

Avoid fabric softener, which can coat the fibers and dull the glow.

For the brightest glow, "charge" your shirt by exposing it to light before going out in the dark. The phosphors in the HTV need light to absorb and then release a glow.
Diy Glow-In-The-Dark T-shirt With Screen Printing Technique
Supplies
Plain white t-shirt

Glow-in-the-dark fabric paint or ink

A stencil or freehand design

Screen printing kit
Gather Your Supplies.
Get a high-quality white t-shirt, glow-in-the-dark fabric paint or ink (most art supply stores have it), a stencil or have a design in mind to draw by hand, and basic screen printing equipment, which will contain a mesh screen, squeegee, and frame to hold the screen. Additional requirements include a paint tray, paper towels, and a work surface protected with a tarp or piece of cardboard.
Create Your Design
Use a stencil to trace a design onto the mesh screen or freehand a motif with glow-in-the-dark paint directly onto the screen. Popular choices include stars, moons, lightning bolts, or your favorite shapes. Let your creativity go wild! Once the design is on the screen, place it over your t-shirt, making sure it's centered.
Start Screen Printing.
Glow-in-the-dark paint should be poured into the tray. To remove any extra paint, dip your squeegee into the paint. Holding the screen firmly in place, use the squeegee to spread the paint over the entire design. Apply 2-3 coats, waiting 5 minutes between coats. Carefully lift the screen to reveal your glowing creation!
Conclusion
It is simply wonderful and inventive, like how to make a glow-in-the-dark shirt. Even cooler at night when they glow, they have a cool look during the day. A fantastic summer hobby for family bonding is making glow-in-the-dark shirts.
Making glow-in-the-dark clothing at home is quite easy. Among the available approaches, one might be more tiresome. By using HTV, you can acquire high-quality glow-in-the-dark shirts the quickest.
The lighting effect's intensity can also be adjusted. They can be used for Night Yoga, Cosmic Bowling, concerts, school outings, and corporate team-building activities.