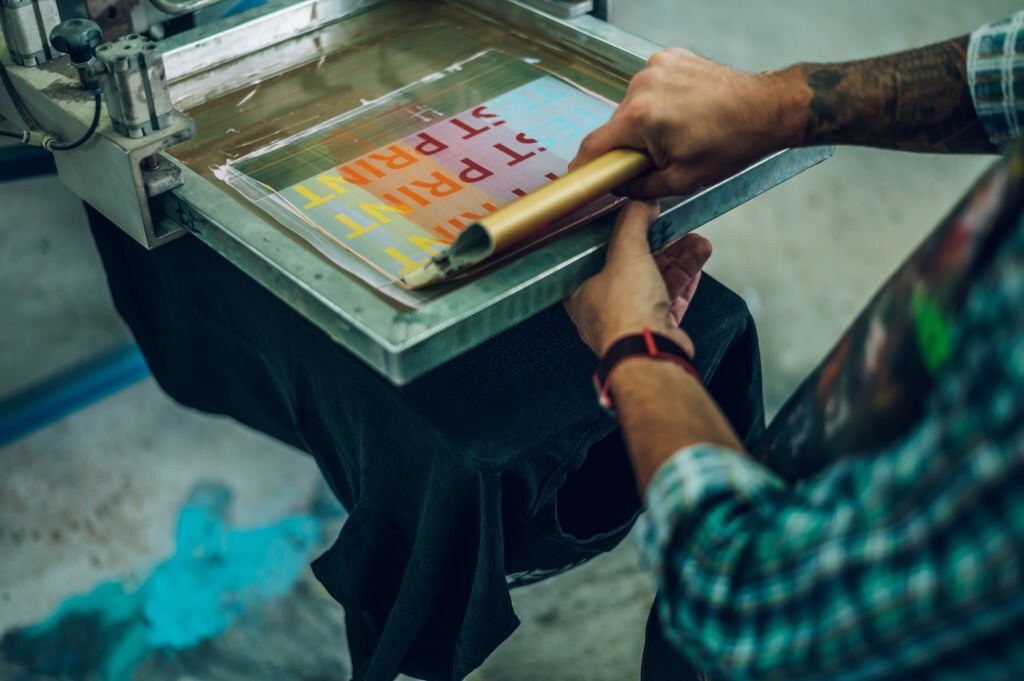 The primary focus of a screen printing service company is image printing on t-shirts and other apparel. It is possible to run such a business partially or entirely online or through a physical store. Along with allowing customers to submit their designs, the company might also provide pre-set options for photos and words. The capacity of such a retailer to produce t-shirts for businesses and schools also offers a fantastic method to foster a sense of community.
Find out how to start a screen printing business and whether it is a good fit for you.
Start Your Own Screen Printing Business
How to start your own screen printing business? Is it a profitable venture? Businesses, schools, charitable groups, athletic leagues, and a variety of other sectors acquire customized imprinted T-shirts, banners, bags, and other goods.
Retailers resell customized things for profit, while other businesses may utilize them for branding and promotion. It's critical to learn how to screen-print to create high-quality prints that will survive through several laundry cycles. Before you sell your first item, you must first receive the necessary instruction and practice.
What Do I Need To Start A Screen Printing Business?
Starting a screen printing business entails more than simply registering it with the state. This basic guide to beginning a screen printing manufacturer business has been put together by us. These stages will guarantee that your new company is well-planned, correctly registered, and legally compliant.
Make a Business Plan
A well-thought-out plan is vital for entrepreneur success. It will assist you in mapping out the intricacies of your organization and uncovering some unknowns. Consider the following crucial topics:
What are the initial and continuing expenses?
Who is your intended audience?
How much money may you charge your customers?
What will you call your company?
How Much Does It Cost To Create A Screen Print?
It is quite inexpensive for a screen printing business start-up costs. The specialist printer you want is often $10,000 or less; the resources you require on how to get started screen printing which includes numerous T-shirt manufacturers, printed leggings manufacturers to print on, are typically less than $5,000.
There is no need to lease a separate facility for such a business since it can be run from your house. Instead, you may spend $500 on a good website and $5,000 on traditional advertising, which includes radio advertisements, newspaper ads, and a mix of leaflets, business cards, and direct mail.
What Are The Continuing Costs Of Running A Screen Printing Business?
This business's continuous expenditures are varied since you may need to order more supplies in some months and fewer items in others. In general, you'll pay roughly two dollars for each t-shirt manufacturer and $1.50 for starting a silk screening business.
Pre-made silk screens cost roughly $25 each, and ink costs about five cents for each shirt. Aside from this—and the requirement to spend a hundred dollars or less per year to host your website—you don't have any continuing expenses because extra fees like shipping are invoiced straight to the consumer.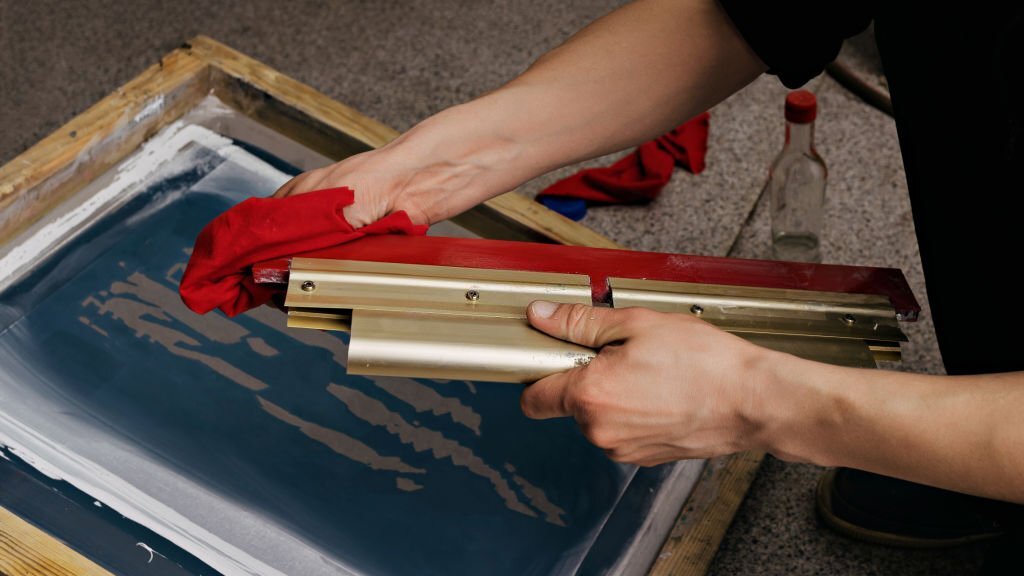 Who Is The Intended Audience?
While individuals of various ages buy screen-printed t-shirts, your target market is often boys aged Fifteen to 25. This group is more sociable and prefers wearing bespoke t-shirts want to know how to make screen-printed shirts and to communicate elements of their hobbies and identity to new people they meet.
How Does A Screen Printing Company Earn Money?
A screen printing firm generates money by selling t-shirts and other pieces of apparel with pre-printed or personalized graphics on them to customers.
How Much Money May You Charge Your Customers?
How much you charge consumers depends on a variety of criteria, including t-shirt colors, the number of shirts, and how fast the buyer needs them. For example, you may price $9 for printing a design on a single-color shirt, but if the same customer purchases 100 or more, you could charge as low as $5 or $6.
If someone orders a shirt with six colors, you'd most likely charge between $12 and $14 for the garment, or as little as $8 if they bought in volume. 
What Is A Good Profit Margin For Screen Printing?
The amount of profit you may make is entirely dependent on the number of clients and orders you receive each year. Some successful screen printers earn $100,000 or more per year by accumulating a big number of clients who need to purchase shirts in quantity regularly.
Realistically, your earnings will be lower at first, but because you can run this company from home, you may start it as a second job and develop your brand image and reputation before making it your only stream of cash.
How Profitable Is A Screen Printing Business?
Because the majority of your consumers will place their orders online, consider investing in software to assist you to monitor customer data and informing them about your latest items and specials. Try to provide a wide range of apparel options—offer each screen printer for t-shirts, and you might be able to sell hoodies and tank tops that your competitors don't have.
Finally, maintain records of what sells well and what does not, and utilize each quarter to concentrate your firm on providing more of what your consumers desire.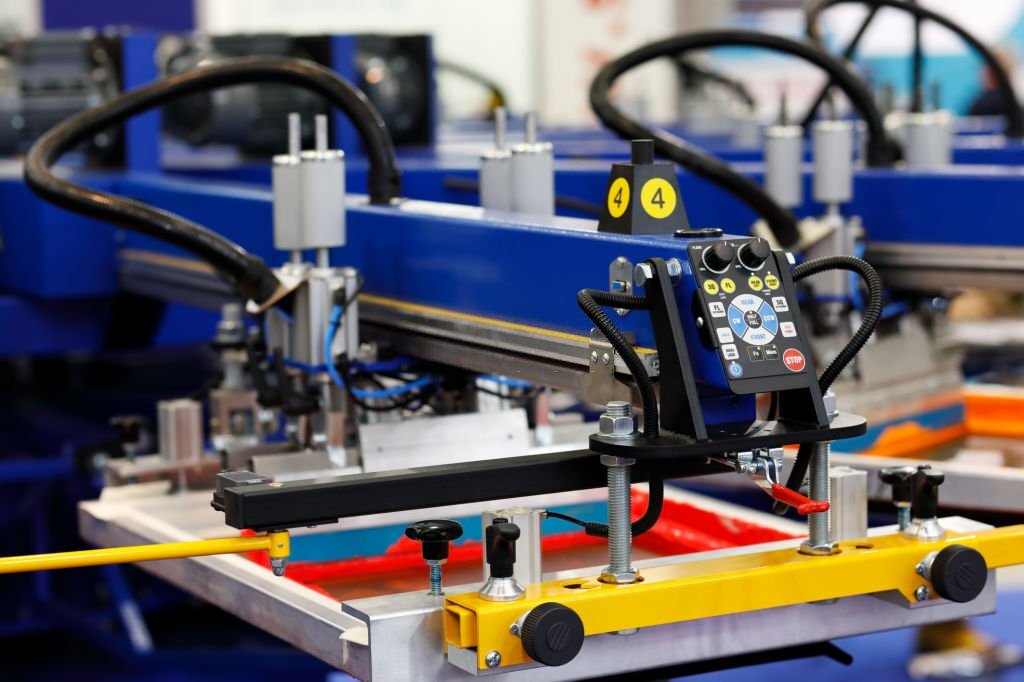 Which Is the Best Printing Technique
The hot question among manufacturers is which is best screen printing or sublimation printing? The legit answer is, screen printing and sublimation employ various techniques to produce long-lasting, high-quality prints.
Screen printing takes a long time and requires a stencil, heavy inks, and a heat source. Sublimation printing is quick and easy since it employs a chemical technique to connect with the fibers of polyester fabric.
Durability
Sublimation prints outlast screen-printed graphics. Screen prints keep up well after several washes, but the raised-ink design will ultimately shatter or peel away from the cloth. Because the dye attaches well beyond the surface of the cloth, sublimation graphics will never break, peel, or fade.
Consistency
Screen printing and sublimation both allow you to reproduce the same design repeatedly. However, both approaches may have small differences due to smudged ink or dust particles caught in the pattern. 
Quality
Both sublimation and screen print patterns are high-quality in their own right. Sublimation printing provides vibrant colors that will not fade over time. This printing technology is also well-known for producing intricate and multi-colored graphics with ease.
Complexity
In most circumstances, sublimation printing allows for more elaborate patterns than screen printing. When employing the sublimation process, you print a computer picture directly onto transfer paper.
You must first create your stencil for a screen print. Of course, elaborate stencils may be made, but this generally requires the creation of a sophisticated light emulsion that functions similarly to a picture negative. Making a complex screen print stencil requires a lot of chemicals, talent, and time!
Hence, both printing techniques are different in their approach.
Why Is Screen Printing So Expensive?
Even though technology in the garment business has advanced significantly over the last decade, screen printing remains one of the most labor-intensive sectors. This is especially true when it comes to the expenses and processes associated with establishing different styles, and colors.
The Procedure
The procedure of installing screens must be repeated, recycled, and cleaned each time. Screen settings occur for a variety of reasons, all of which influence screen printing prices. Depending on the business or activity, burning a screen is a 5-8 stage procedure.
Cost of Artwork
The cost of artwork preparation is frequently included in the screen cost. Following that, you must print to film, expose each screen, produce/print, reclaim, and coat for the next production.
Not only is there time involved in burning the screens, but there is also a significant material expense involved in recreating a film or screen. 
Average Estimated Cost
Some general prices for screen printing setup can be anticipated as follows:
– Setup fee of $20 for 50 shirts with a three-color print. $20 divided by 50 shirts equals $1.2 for each shirt.
– Setup fee of $20 for 200 shirts with a single color print. $20 divided by 200 shirts is $.30 for each shirt.
– Setup fee of $20 for 800 shirts with a single color print. $20 divided by 800 shirts equals $.07 for each shirt.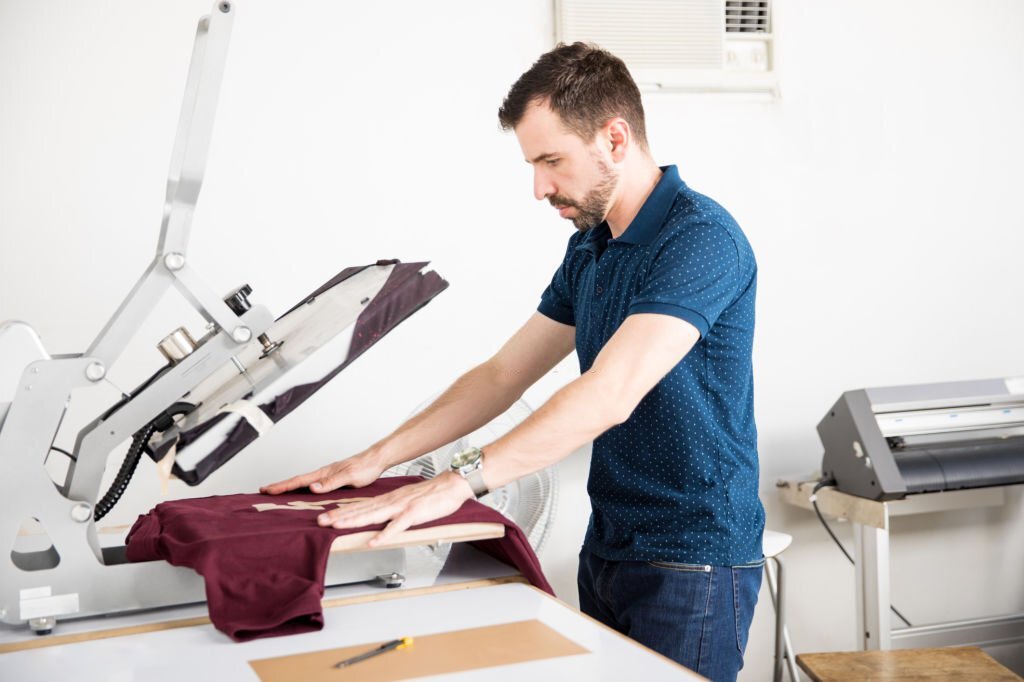 5 Mistakes to Avoid When Beginning a Home Screen Printing Business
Starting a modest screen printing business from home might be a profitable venture. You can start your screen printing firm and generate a profit in no time with the minimum initial investment, plenty of motivation, and a great marketing plan. Many screen printers, however, are so focused on the screen printing technique that they overlook the commercial side.
Failure to Form Ties with Local Organizations
It is critical to form partnerships with local groups and get your items in front of the public to establish a presence in your local market. Printing sample designs for a local high school sports team, prominent local band, or local company, for example. You might also sell low-cost t-shirts to a school sports team as part of a fundraising event, or hold a t-shirt design ideas contest by posting t-shirt ideas to your website and allowing students to vote for their best design. This will increase traffic to your website while also increasing brand recognition.
Being A Master Of All Trades
Nowadays, it appears like everyone owns a screen printing company. It's critical to establish one or two specialized markets to grow to stand out and enhance your company's reputation for supplying high-quality items. Be as detailed as possible when considering your target audience.
Specific target markets are snowboarders, grandparents, moms of babies, and so forth. The more precise your niche, the easier it will be to develop an efficient marketing strategy and sell your items. 
Purchasing a Screen Printing Product without First Comprehending the Training Time
While it is true that you may acquire a screen printing kit and generate money in your spare time for screen printing clothing, running a successful screen printing home business involves more than just decent equipment. The skills and knowledge necessary to properly screen print cannot be taught quickly.
There are numerous areas of screen printing that you must understand to get professional results, from learning which inks and mesh counts to use to successfully running your t-shirt printing business equipment.
Inadequate Capacity to Handle Screen Printing Machinery
It takes a lot of room to operate commercial screen printing equipment securely and effectively. You will also require room to sort and process the printed clothing. You may even require particular electrical, ventilation, and disposal arrangements. Before you begin, it is critical to investigate local environmental rules and zoning laws.
Leaving Tags off Your T-Shirts
Attach tags to each t-shirt you make to market yourself. Wearers will be able to tell where the clothes come from. Tagging your t-shirts is a simple and efficient promotional approach. People who wear them will not know who created the shirts or where they may acquire more if tags are not attached.
Connecting tags to your t-shirts is significantly less expensive than typical advertising approaches, costing only 6 cents for each tag.
What Are The Advantages Of Having A Screen Printing Company?
T-shirts are popular, and there is a strong market for modest projects that large corporations do not want.
You may print in a tiny space and earn hundreds of dollars per hour from the comfort of your own home.
As a middleman, you just order and print what the consumer requests.
Carry a little or no inventory – A local distributor can send blank shirts in as little as one day.
Branded clothes increase the visibility of what you offer. For instance, beneficial for starting a clothing line
Tax breaks might help you save money on your taxes even if you make more money.
Make yourself the boss!
How Do You Promote A Screen Printing Company?
Every individual you encounter has the potential to become a customer.
You must reach out to these folks and persuade them to buy.
You must identify anyone else who is marketing a comparable product.
You must differentiate and provide value to the service that comes with your product.
Don't worry that your new business is not unique – buyers are looking for screen printers.
Conclusion
Try to immediately pinpoint a target market so you can develop a niche product for it. Give yourself enough time to become familiar with the equipment and understand how to produce shirts in small quantities before committing to it full-time. Finally, don't forget to include tags on the clothes you sell—this is another opportunity to promote your goods and grow your business.
Here we have dissected all the possibilities to start a screen printing business for your ease. So follow these pointers for a fruitful start.