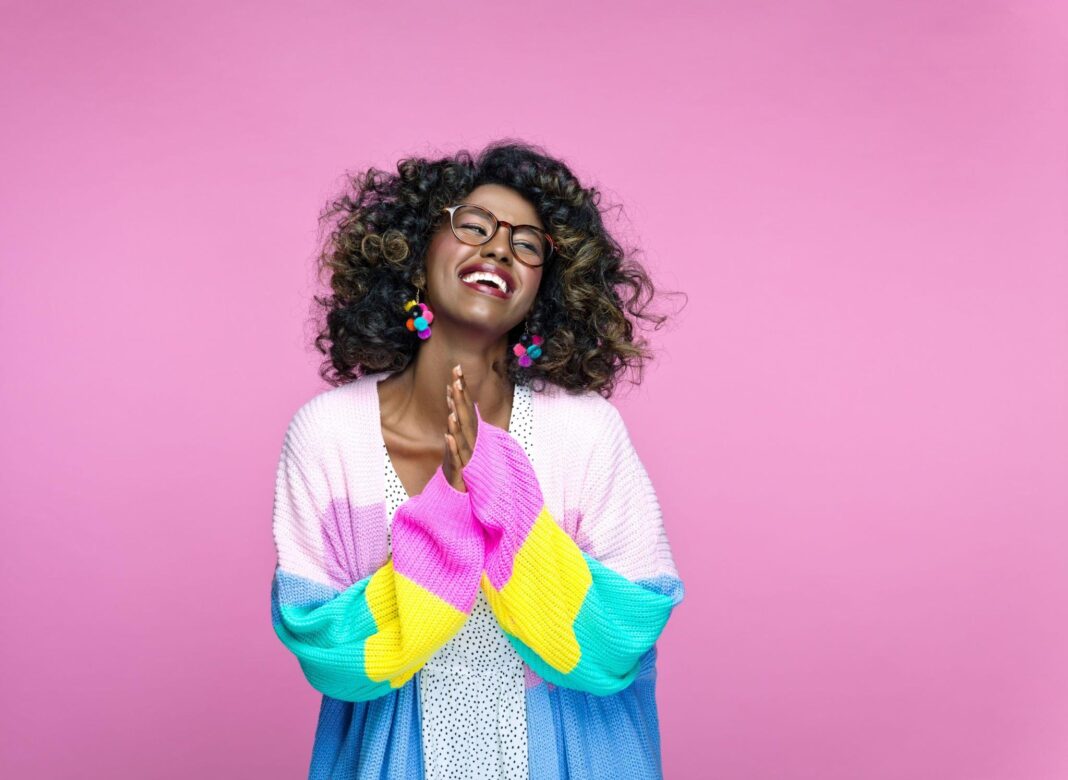 Do you wish you could start your own clothing company but have no idea how to start a clothing business? 
Do you want to turn your interest in fashion into a successful business?
Good news if that's the case!
As e-commerce and online shopping continue to rise in popularity, now is a great time to launch your own online clothing store or become a custom apparel manufacturer.
The number of people who buy their clothes and accessories online rather than at traditional stores has increased dramatically in recent years.
Global e-commerce sales are projected to increase from $3.5 trillion in 2019 to $4.9 trillion in 2025. This expansion creates a fantastic opening for anyone interested in launching an online clothing store.
But where to begin? 
It can be difficult to find your way through the maze of online apparel company opportunities due to the massive number of available options.
This article aims to fill that need.
In this following article, we'll talk about some creative ideas for a clothing line, as well as some potentially profitable possibilities for doing so online.
There is a market waiting for you in the world of online fashion, whether you want to sell handmade items, vintage finds, or the newest trends.
We'll go over a range of online apparel company prospects, from e-commerce and online marketplaces to social media and influencer marketing, so you may select one that works for your expertise and interests.
A notebook should be at the ready as we explore the ideas for clothing for your clothing business.
Top 10 clothing business ideas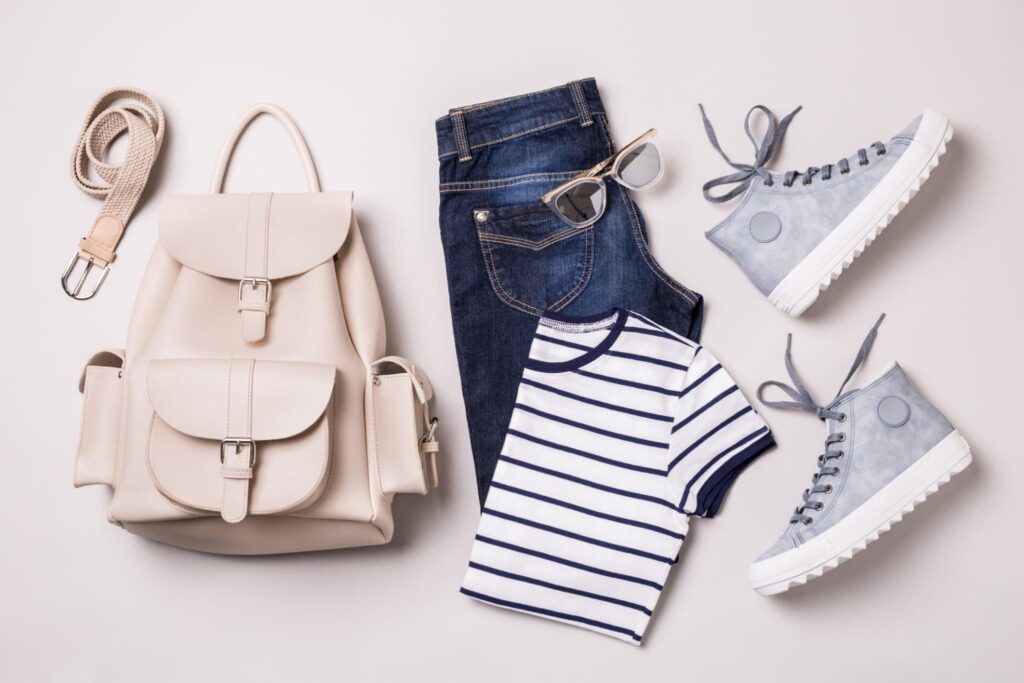 Here are a few fashion business ideas and suggestions for launching a clothing business:
Give buyers the option of adding their own logos, artwork, or designs to a product or apparel.
Finding a trustworthy provider of high-quality blank clothes is essential for starting a customized clothing business. Customers will appreciate being able to add their own unique touches to their apparel in the form of designs, logos, and artwork. A heat press, embroidery machine, or screen printing device will be used to adhere the designs to the garments. 
Starting a clothing line from organic or recycled materials and marketing it as eco-friendly and sustainable.
To make long-lasting garments, you should search for eco-friendly and renewable resources like organic cotton, recycled polyester, or bamboo. Learn to sew and start making your own clothes, or find a factory that focuses on eco-friendly production methods. 
You can launch a crowdfunding campaign, sell your product at flea markets and boutiques, or sell them online.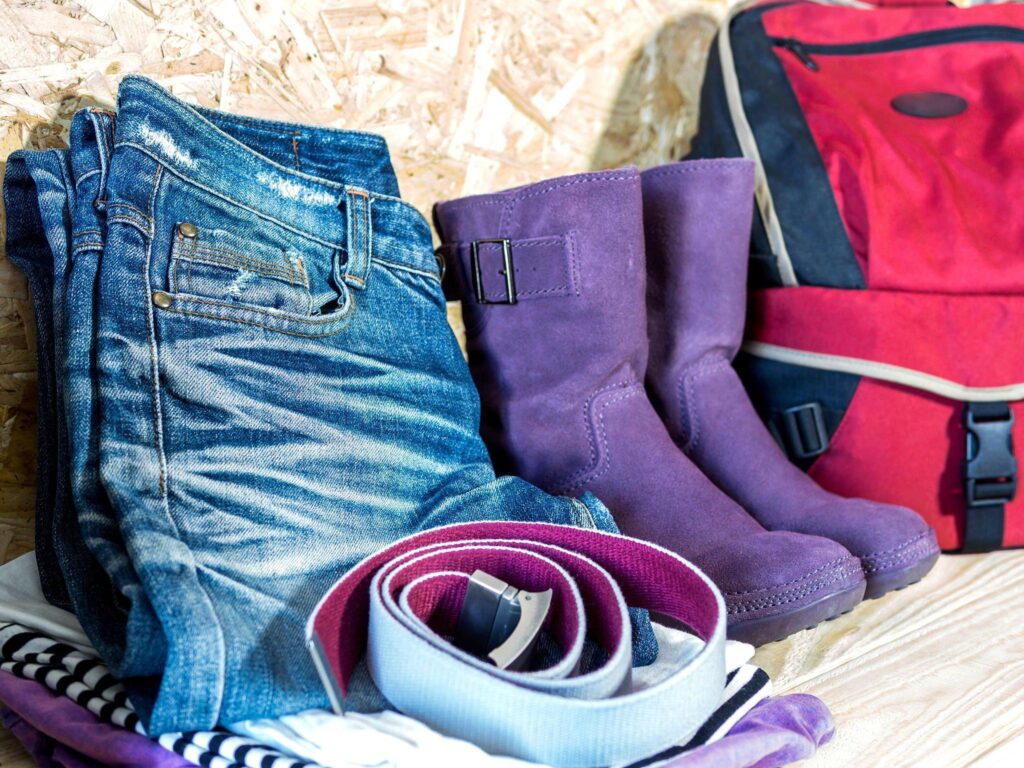 Upcycling means transforming something old into something new and fashionable.
Obtaining used or pre-owned garments to upcycle into new, fashionable items is a necessary first step in starting a clothing upcycling business. You will need to purchase some cloth, zippers, buttons, and sewing equipment. 
Upcycled apparel can be sold in a variety of venues, including internet marketplaces, local consignment stores, and pop-up shops.
Concentrate on making garments for a certain subset of the population, such as athletes, people with special needs, or the LGBTQ+ community.
If you want to design clothes for a specific subset of the population, you'll have to learn more about their lifestyles and tastes. You can either hire designers or manufacturers who focus on your specific market, or you can teach yourself how to sew and start making clothes for yourself. 
You can begin selling your products in a number of different ways, including online, at trade shows and conferences, and in collaboration with other companies.
Provide customers with the option to create one-of-a-kind garments by selecting the fabric, the style, and the pattern.
For personalized clothes business ideas, you will need to put money into sewing machines and supplies like fabric, patterns, and thread. Customers would appreciate the opportunity to create a one-of-a-kind garment based on their preferences in terms of fabric, style, and design. 
You may get the word out about your items by partnering with local tailors and boutiques or selling them on your own website.
Provides a leasing option for high-end items that clients might not want to buy altogether.
Starting a clothing rental business requires a sizable initial investment in high-end items that customers might not want to buy. You will need to establish a procedure for keeping tabs on and sanitizing the rented objects in between bookings. 
You can get the word out about your rental service by advertising it online, on social media, or by teaming up with local event planners and stylists.
Modest Clothing

 
Make a collection for women who like to conceal more of their bodies and appeal to the growing modest fashion trend.
Finding out what people want is essential when designing a range of modest apparel. You can either learn to sew and work with designers and manufacturers who focus on modest apparel, or you can do both. 
You can start selling your wares on the Internet, in physical shops and markets, or through collaborations with other companies.
Make a name for yourself by starting a company that specializes in high-quality sporting apparel that looks good and performs well.
If you want to start a clothing line that focuses on athletic wear, you should use high-performance fabrics and materials that are also fashionable. You need to learn about your target market's likes and dislikes so you can create clothes that appeal to them. 
You can start selling your wares online, at local fitness centers, or by forming strategic alliances with sporting events and groups.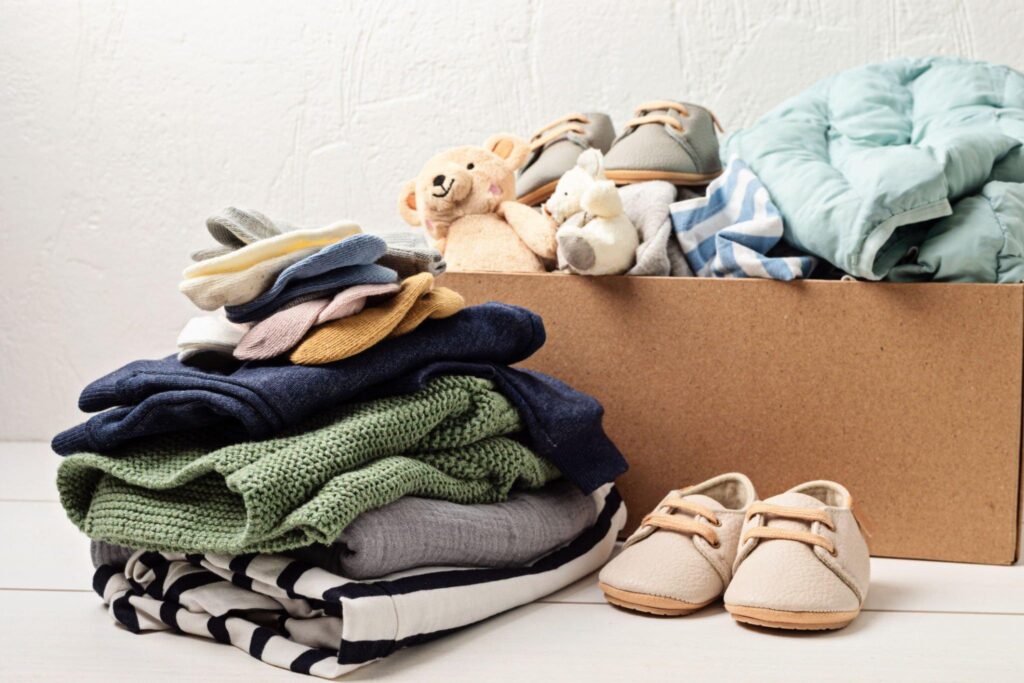 Work together with creatives to make clothes that showcase their work.
Finding artists who are willing to work with you is essential if you want to collaborate with them on clothing line ideas. You may collaborate with manufacturers or printers to get the garments made, and you can devise a mechanism to pay the artists for their creations. 
Online stores, art fairs, and gallery openings are all great places to get your wares in front of potential customers.
The advent of inclusive businesses that celebrate and promote cultural diversity, size diversity, and fit diversity is a major trend in the fashion industry. As a clothing maker, you have the power to challenge the status quo by making clothes that flatter a wider range of figures.
You need to bring to market company apparel ideas that address the reality of the special community or make adapted clothes for people with disabled bodies. 
A good place to start is to find a way to make your idea customizable so that anyone who wants to wear it has real choices that are just right for them.
Top 10 Online Clothing Business Opportunities To Amplify Your Creative Business Ideas 
These are just a few examples of online clothing business opportunities that you can explore. Depending on the specific platform or approach you choose, there may be additional steps involved. It's important to do your research and carefully plan out your strategy to increase your chances of success in small clothing boutique ideas.
Open up a web shop to peddle your wares in the realm of apparel. Shopify, WooCommerce, and Magento are just a few of the e-commerce systems you may use to open an online store and begin selling to clients all over the world.
Find your specific audience and market niche

Pick an e-commerce framework (like Shopify, WooCommerce, or Magento) to start building your site

Create product listings and layout your website

Arrange for shipment and payment options

Get your internet store up and running so you can begin advertising your products
You can make some money by selling your clothing on websites like Etsy, eBay, and Amazon. These venues offer access to a sizable clientele and can expand your business's sphere of influence.
Explore leading e-commerce sites like Amazon, Etsy, and eBay

Launch your online shop by signing up for an account

Make listings for your goods and make them search engine friendly

Arrange for shipment and payment options

It's time to start advertising your wares and fielding questions from consumers
You can start a successful online store with zero stock on hand by teaming up with a dropshipping vendor. Customers who make purchases from your online store will receive their orders directly from the manufacturer.
Find potential dropshipping partners in your market.

Pick an e-commerce framework (like Shopify, WooCommerce, or Magento) to start building your site

Integrate your store's stock with that of your drop shipper

Create product listings and lay out your website

Arrange for shipment and payment options

Get your internet store up and running so you can begin advertising your products
Develop a monthly clothing subscription business in which consumers receive a variety of garments. Adapt your subscription packages to meet the needs of your varied clientele.
The first step in creating a successful clothing subscription box business is deciding what kind of service you will provide your customers with

Find a suitable subscription box service and learn how to use it (e.g., Cratejoy, Subbly)

Create your pricing and plan structures for subscriptions

Make listings for your goods and make them search engine friendly

Arrange for shipment and payment options

Launch an advertising campaign for your monthly box and get subscribers 
Promote your apparel line on popular video-sharing sites like Instagram, Facebook, and TikTok. These sites provide access to a sizable target audience and a means of establishing direct communication with buyers.
Find out which social media sites are most popular with your intended customers

Create a professional profile and account

Make listings for your products and optimize them so that the platform's search function finds them more easily

Make use of trending hashtags to expand your audience

Interact with your audience and get back to them quickly
Make use of niche influencers to spread the word about your ideas for clothing brands. This has the potential to boost both brand recognition and revenue.
Find key influential people in your field and get in touch with them.

Form a collaboration and discuss working conditions (such as payment and content guidelines).

Send the influencer free samples of your goods or give them access to your online store.

Follow the influencer's promotion and interact with their audience
Promote clothing from other companies' affiliate programs on your website or social media. If someone makes a purchase after clicking on your affiliate link, you will receive a commission.
Get involved with relevant affiliate programs (like Amazon's Associates or Commission Junction)

Pick items to advertise on your site or social media pages

Put your affiliate link in the content that promotes the products

Track your stats, tweak your content, and see improved results 
Use online auction websites like eBay and LiveAuctioneers to sell your clothing items. Clothing that is both antique and uncommon can find a ready market in this manner.
Study competitive online auction sites (like eBay and LiveAuctioneers)

Launch your online shop by signing up for an account

Put your things up for auction with a starting bid price

Keep an eye on the bidding and interact with interested parties
Sell your clothing by forming a partnership with an online consignment shop like ThredUp or The RealReal. When your things sell, you'll get a cut of the proceeds.
Look into specialized online consignment shops like ThredUp and The RealReal

Make a profile and list your items

Price your goods and figure out your consignment fee

Keep an eye on sales and make pricing changes as necessary 
Makes it possible for customers to rent high-end apparel and accessories for one-off events by launching a fashion rental service on the web. Market your products to a wider audience by posting them on websites like Rent the Runway and Gwynnie Bee.
Examine the history of clothing rental websites like Rent the Runway and Gwynnie Bee

Make a profile and put the products you sell

Establish leasing rates and time commitments

Keep an eye on rentals to make sure they are shipped and returned on time
Conclusion
Those interested in starting their own clothing brand have plenty of options because of the global reach of the internet. There is a place for you to implement your clothing business ideas in the vast internet world of fashion, from handmade items and vintage finds to the newest trends and beyond.
To assist you in acquiring your entrepreneurial foundation, some novel clothing business ideas and online clothing business chances have been discussed in this article. Everything from finding a market niche to finding a clothing manufacturer to setting up an online store to using social media and influencer marketing to expand sales is discussed in detail here.
But keep in mind that accomplishments don't happen instantly. It requires effort, commitment, and the ability to learn and adjust on the go. Keeping up with the most recent fashions and technological developments is essential in the online clothing sector.
In the end, launching an online clothing store can be stressful yet highly rewarding. By implementing the strategies discussed here, you may launch a thriving online apparel store that accurately portrays your personal sense of style.
Now is the time to begin planning for your own online clothing store. With diligence, fortitude, and a dash of imagination, you may launch a successful e-commerce venture based on your love of fashion.