The first notion that comes to mind when considering a successful business is the idea of offering amazing fashion items, even before creating a fashion brand or company. And every outstanding fashion item is the work of a superb designer. The only thing that matters in the fashion industry and the only thing that will ensure a brand's long-term survival is fashion itself. Someone may be excellent at managing businesses. 
It can be difficult to find a designer who will support a company's legacy while also ensuring its survival. How can you be certain that your company hires the best fashion designer?
From using your network to posting on job sites, we narrowed it down to 7 proven strategies on how to find a designer for your clothing line and create your designs. Get ready; your designs are about to go from sketches on a page to works of art that people will be lining up to buy.
What Do Designers In The Fashion Industry Do?
Designers in the fashion industry are experts who develop concepts for cutting-edge looks, construct physical prototypes of these designs, and prepare the finished goods for consumer purchase. Fashion designers often focus on one particular industry and keep up with current trends in that sector. A fashion designer can opt to make clothes, shoes, or accessories after completing their preferred curriculum. Depending on their interests and skill set, designers might choose from several subcategories within these groups.
7 Proven Strategies to Find a Designer for Your Clothing Line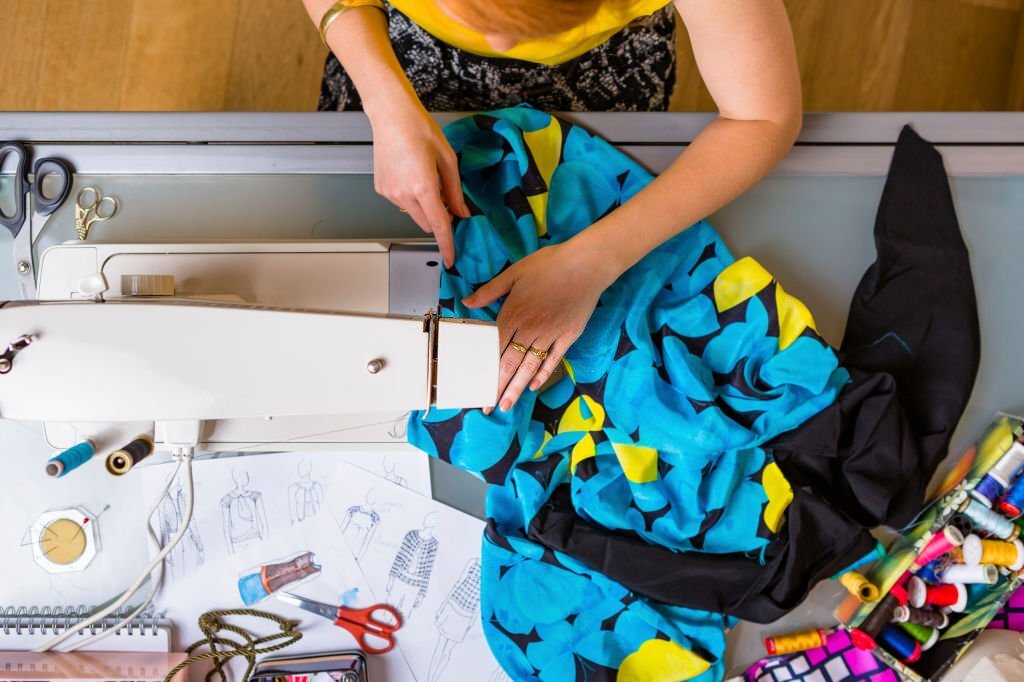 1. Define Your Design Needs And Goals.
To find the right designer for your clothing line, you must determine exactly what you're looking for. Ask yourself some key questions:
What is your target customer's style? Are you aiming for high fashion, streetwear, athletic wear, or something else? Defining your brand will help determine the skill set and experience level needed.

What services do you require? A student or upcoming designer may be the perfect choice if you merely need assistance with sketches or patterns. For manufacturing and production, look for someone with relevant industry experience.

How much can you spend? Your design's complexity and the designer's level of experience will affect the price. Be prepared to pay at least $50–$100 per hour for an experienced freelance fashion designer.

Do you want an employee or a contractor?

Hiring a full-time clothing designe

r provides more control but also more responsibility. You can have more flexibility, pay less, and have less direct control over a freelancer.
Finding a designer that shares your vision will be much easier once you've identified your demands and objectives. Check websites like FashionWorkers, FashConnect, or The Dots to view portfolios and find candidates. Identify designers whose look fits your brand and approach them. Before concluding a deal, go over the specifics of your project to make sure you and your partner are on the same page.
With some planning, you'll find a designer eager to turn your fashion dreams into reality! Staying organized, open-minded, and willing to compromise will lead to a successful partnership and stunning results.
2. Search Online Design Marketplaces Like Upwork And Fiverr.
Searching online marketplaces for freelancers is one of the simplest ways to discover a designer these days. Talented designers from all around the world can develop personalized apparel designs at competitive prices thanks to websites like Upwork and Fiverr.
You may browse designer profiles, view samples of their work, read client reviews, and compare prices on these websites. Many designers offer basic packages for sketches, digital designs, and technical pack designer drawings that can get you started for under $100. If you want fully customized patterns or samples made, prices will vary, but you can expect to pay a few hundred dollars at a minimum.
The key is to look for designers who specialize in the style of clothing you want, whether it's t-shirts, dresses, suits, or athletic wear. Check that they have solid experience creating designs from scratch and working with clients remotely. And don't be afraid to interview a few different designers before choosing one. Inquire with them about the format in which they will deliver the final designs, their design methodology, and their turnaround time.
It's simple and risk-free to locate and collaborate with designers all around the world by using online marketplaces. Plus, who knows? You never know when you'll run into a budding fashion designer with a look you adore! You'll be on your way to realizing your dream designs if you find the correct combination.
3. Attend Industry Events And Network.
Attending industry events like trade shows, conferences, and networking mixers in your area of interest is a great way to connect with designers and potentially find one to collaborate with.
Meet and Greet
At these events, make an effort to introduce yourself to designers whose styles you admire. Compliment their work and explain that you're looking to have some designs created. Ask if they'd be open to discussing a potential partnership or project. The worst they can say is no. But by putting yourself out there, you increase your chances of finding a clothing designer interested in working with you.
Make a connection.
Try to establish a genuine connection with designers you meet by showing interest in them and their work. Ask questions about their design aesthetic, experience, and typical clients. Look for designers with experience creating the types of apparel you want designed. A personal connection will make them more inclined to want to work with you on your project.
Follow Up
If you meet any promising designers, follow up within a week to express your interest in working together. Reference your conversation and reiterate why you think they would be a great fit for your project. Ask if they might be open to an initial consultation to explore the possibility of collaborating. With some persistence, attending industry events can lead you straight to a talented designer excited to bring your clothing designs to life.
4. Check Out Fashion Design Schools.
Connecting with fashion designer colleges is one of the finest ways to discover an upcoming fashion designer. In these institutions, students are developing their skills and constructing portfolios. Ask the department directors of any design schools or colleges in the area if they have any students who could be interested in doing freelance work or interning. Some options to explore include:
Attending the schools' fashion shows and student showcases. This allows you to see the students' work in person and potentially meet designers whose style matches what you're looking for.

Posting internship or job listings on the schools' career sites. Students will likely jump at the opportunity to gain real-world experience.

Speaking to students at school networking events Strike up conversations, express your interest in working with an emerging designer, and exchange business cards.

Checking out students' online portfolios on the schools' websites. Reach out directly to students whose work impresses you.
Developing a relationship with up-and-coming fashion designers early in their careers is a win-win. You gain access to fresh talent and enthusiasm, and the students gain valuable experience to help launch their careers. With time and success, these designers may become highly sought-after, so getting in on the ground floor establishes a long-term partnership that can benefit you both.
5. Use The Brand Logo.
One of the most crucial aspects of your brand identification is your logo, which is also a fantastic tool for raising brand recognition. Your personalized t-shirt designer can become a walking advertisement by including your logo in the design.
To produce a more intriguing design, think about using components from your brand. If your logo is reasonably straightforward, include your tagline or something else that describes your brand's mission or what you sell.
6. Ask For Referrals From Business Connections.
You've built connections with others in complementary fields like photographers, models, fashion bloggers, and graphic designers for t-shirt boutiques. Reach out and ask if they have a designer they frequently collaborate with and highly recommend. Explain that you're looking to start a new clothing line and need help creating the initial designs.
Your connections want to see you succeed, so they'll likely refer you to designers they've had positive experiences working with. However, ask follow-up questions about the designer's style, availability, rates, and typical turnaround times to make sure they meet your needs. You can also ask to see examples of the designer's work to get a sense of their aesthetic.
Once you have a few promising referrals, reach out to the designers and schedule calls to discuss the project in more detail. Come prepared with photos of your brand vision, target customer, and some initial sketches or ideas. See if you feel a connection with the designer and if your visions align. Ask if they're open to creating 3-5 clothing sample production designs as a trial to start. If all goes well, you've found a designer eager to bring your clothing designs to life!
Using business connections is an ideal way to find a designer. You'll get referrals from those familiar with your style and needs. The designers come pre-vetted, so you can feel more at ease starting a new partnership. With the right match, you'll have a designer ready to work with you long-term as your business grows. Leverage your community, and don't hesitate to ask for help. The rewards of finding the perfect designer will be well worth it!
7. Collaborate With An Artist.
Collaborating with an artist is a great way to bring your clothing designs to life. Many artists freelance or work on commission, so you can find one whose style matches your vision.
Look for artists on websites like Dribble, Behance, and DeviantArt. Browse their portfolios to find someone whose work you connect with. When you reach out, be prepared to provide details about your design ideas, your target customer, and your budget. Ask if they freelance or work on commission and if they have experience with clothing design.
Have an initial appointment to go through the specifics once you've found an artist you wish to collaborate with. Give them a detailed explanation of your concepts and any sketches, images, colour schemes, or other materials that will aid in their understanding. Be open to their input since they are experts at translating concepts into visuals.
Agree upon a contract that specifies the timeline, number of revisions allowed, and payment schedule before the work begins. For larger, more complex projects, you may need to pay a portion upfront. Make sure you understand what file formats you'll receive for the final designs so you have what you need to proceed with manufacturing.
Collaborating with an artist requires trust and communication to achieve the results you want. Be respectful of their creative process while also providing constructive feedback. With an open mindset, you can end up with designs that far surpass your initial ideas. The key is finding an artist as passionate as you are about bringing stylish new clothing into the world.
How Do I Find An Artist For My Clothing Brand?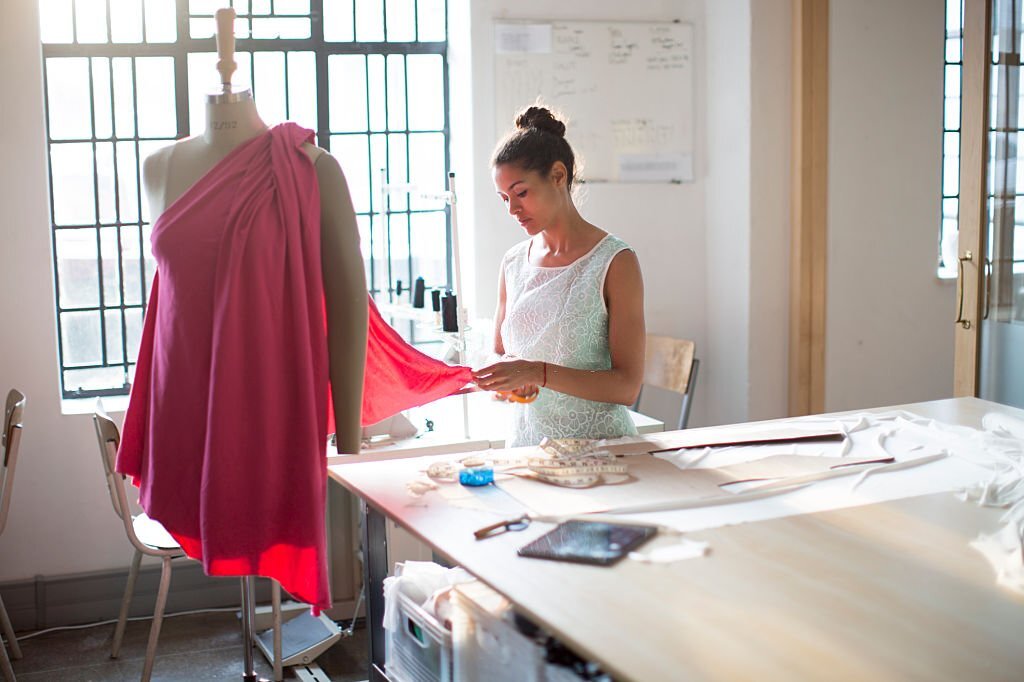 Find an artist to help you realize your vision after having a clothing design in mind. Here are some recommendations on how to find a fashion designer:
Check out Arlocal Schools.
Many up-and-coming fashion designers get their start at art schools and design colleges. Reach out to schools in your area to post an opportunity on their job boards. Building a portfolio and gaining experience are frequent goals of college students and recent grads. A fantastic strategy to find new talent is to provide an internship or apprenticeship.
Search For Manufacturing Experience.
Looking for clothing manufacturers for startup experience in a designer's CV or resume after finding their Wix or Behance portfolio, hiring a clothing designer from Fiverr, or finding them elsewhere If a designer doesn't have this, they most likely don't understand how to get your design on a shirt. A designer can mess up the design and quality of the clothing if they lack experience in retail and production. Additionally, it means that the designer won't include a tech pack or apparel with the designs.
For a designer, winning accolades and prizes may be beneficial, but you shouldn't let them deceive you. Even if the designer has exceptionally amazing designs, they will need manufacturing skills to make clothing in large quantities.
Request Tech Packs.
One of the things that needs the most attention in the fashion industry is tech packs. Tech packs that include blueprints for creating clothing The level of a fashion designer's experience has a significant impact on the quality of a tech pack. One loses money if they engage a designer without experience due to delays and material waste.
Skills In Trend Predicting
Even if a company is already successful in the fashion industry, new fashion concepts are always needed. Nobody can predict when their ideas will run out. To stay competitive, fashion brands typically either do some trend analysis or tweak their colour scheme. A fashion company would greatly benefit from employing a designer with excellent prediction abilities. Fashion professionals refer to it as trend forecasting. 
Ask For Referrals.
If you know others in the fashion industry, ask them for referrals to talented designers. Explain what you're looking for to help them match you with some good candidates. A personal referral from a trusted source can help you find a great designer.
How Do I Create A Clothing Brand Design?
To create a clothing brand design, follow these key steps:
Develop Your Brand's Vision.
First, determine what you want your brand to represent. What styles, colours, and esthetics do you want to incorporate? Who is your target customer? Establish a cohesive brand vision to guide all your design decisions.
Create Mood Boards.
Put together mood boards with images that represent your brand's vision. Include photos of styles, colours, textures, themes, and anything else that inspires your designs. This helps ensure all pieces fit together within your brand.
Sketch Initial Designs
Once you have a clear vision, start sketching your ideas. Even rough sketches are helpful to get your creative juices flowing. Include details like silhouettes, necklines, sleeve styles, colours, and embellishments.
Research Trends
While you want a unique brand vision, you still need to be aware of current styles and trends. See what's popular for similar brands and target customers. You may find new inspiration or determine what to avoid.
Develop Tech Packs.
For each design, create a technical product specification, or tech pack. This includes a flat sketch with exact style details and measurements. The tech pack will guide sample makers and the clothing production process.
Create samples
Work with a sample maker to create physical samples of your top designs. This allows you to see how they look in real life and make any necessary changes before putting them into production.
Refine And Improve
Get feedback on your samples to determine what's working and what's not. refinements to the designs, and create new tech packs and samples until you have a collection you love!
You can create a clothing brand that appeals to your target audience with a clear vision, thorough research, and an iterative design approach. Hold fast to your original intent while still being open to change in response to customer feedback and a dynamic market.
Conclusion
How do I find clothing designers? You're armed with some solid strategies to find the perfect graphic designer for your clothing brand. Start putting these tips into action and get ready to bring your creative visions to life. Before you know it, you'll have sketches, prototypes, and samples to share with the world.
Finding the right designer is key, so take your time and don't settle. Your clothing brand deserves to have the best creative talent behind it to make it shine. Now get out there, network, search online, and tap into your connections.