Any entrepreneur will tell you that beginning a business has its share of difficulties. A swimsuit business involves a lot of work, commitment, and most importantly, enthusiasm.
You should adhere to the essential stages of building a great brand if you're ready to put in the work to start your own business.
The range of swimwear in demand from fashionistas and water sports pros is endless, from starting to design your own bathing suit to bikini one-pieces.
7 Successful Ideas For How To Start A Swimwear Line That Lasts
You've decided to launch your own swimwear manufacturing company, but you're not sure where to begin.
Similar to other clothing manufacturers, a swimwear line could be an interesting endeavor. It allows you to showcase your ideas with beautiful swimwear collections.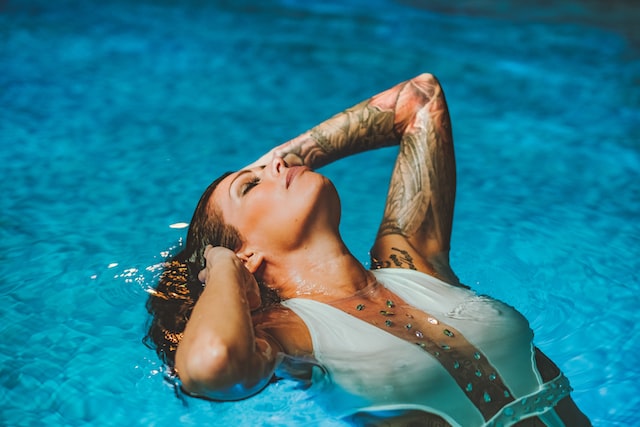 Although this fashion market is lucrative, it is competitive, so you must establish your brand and put your best foot forward.
Everything you need to consider when launching your swimwear brand is covered in this article. You'll learn useful advice on finding materials, locating the top swimwear manufacturers, and developing a successful swimwear company.
Create The Design Of The Suit
The designs are where every great swimsuit line starts. Existing designs cannot simply be given a label to make the product stand out in the marketplace. Original designs will establish the brand and create opportunities to launch new designs every year, even though privately labeling a current design can be successful with judicious pricing and promotion.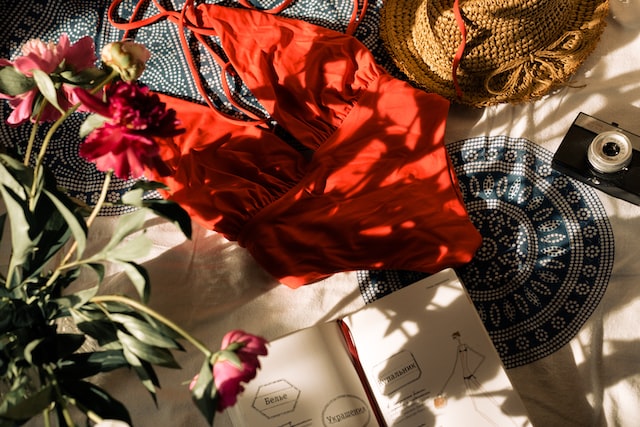 Build your own bathing suit prototypes using the designs as sketches and a sewing machine or by hiring a tailor. The swimsuit designs can be adjusted until they are exactly to your taste by placing them on models or mannequins. Clothing manufacturing design is an art that frequently calls for multiple iterations to flesh out every last detail.
Related: Everything You Need To Know About Swimming Suit Fabric
Make a Production Plan
Another design concern is production. Overly complicated swimsuit fabric designs need greater production expenses. Costs are also increased by bulky materials. As you move through the design components, consider the prospective expenses. Sometimes, simplicity and style can result in exceptional sales and high margins.
Once the designs are finished, locate a manufacturer or start your production facility to make your own bathing suit. Start with small batches and perform a test run for quality assurance till order volume rises.
Find Clothing Manufacturer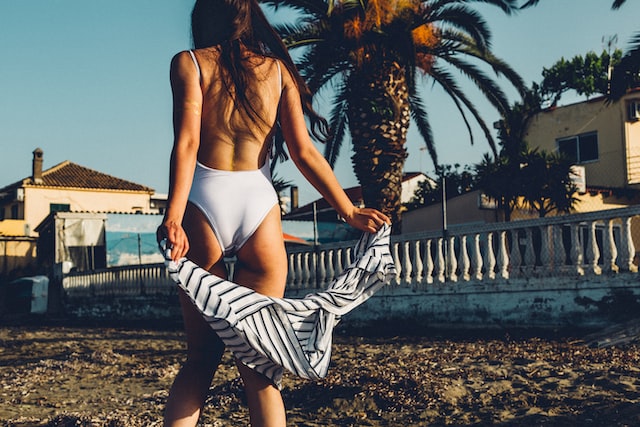 It can be difficult how to find clothing manufacturers. You'll look through a huge number of them in the hopes of finding the ideal match. The worst aspect is that the majority of reputable manufacturers are not included on Google simply because they do not want to be found. Therefore, if you want to produce in the US, just ask about it, get in touch with other brand owners, and find out where they are having their products made. Be patient; this process could take a few months.
If you're not happy, you can always change your manufacturer, so don't feel trapped—you'll always be able to locate what you need! If your first sample isn't ideal, don't give up. Therefore, be aware that it will require a few changes before it is ideal.
Create a Platform
You'll need a sales platform after getting your designed swimsuits and setting up production. Sales are boosted in several settings with the platform and marketing strategies. The initial entry barrier for e-commerce commerce is a digital platform. Make your own bathing suit online store with the designs and link your social media profiles to your company.
Work with models and influencers to increase website traffic and brand recognition. Create social media advertising programs that measure sales. You will discover the cost per sale, and using these numbers, you may compute revenue. Scale back production to match the anticipated sales while steadily increasing the advertising expenditure. When utilized in this way, the digital platform is strong.
Work In The Business's Retail Division
Work the retail side of the business when your internet brand is established. Create pricing for sellers with quantity-based discounts. Meet with neighborhood merchants to create a physical presence in the market, then gradually develop your retail alliances.
Making contact with the buyers while pitching your products is the key to breaking into this vast market since big retail chains have the power to carry your swimwear line in their stores. If you can secure a contract with a major retailer, the competitive and demanding procedure will pay off well.
Are swimwear Lines Profitable?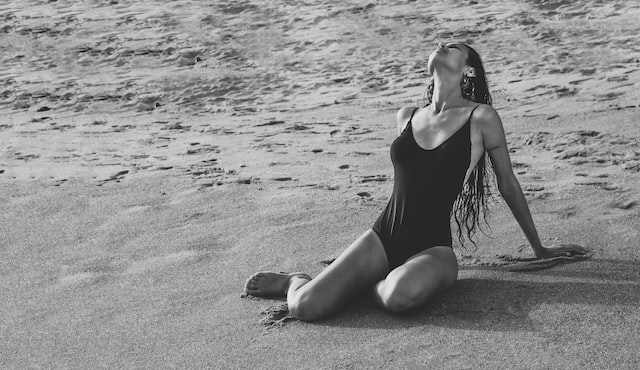 If the designs are in demand and the pricing reflects their worth, starting a swimwear line can be highly profitable.
How to start a swimsuit line with profit? Your swimsuit line normally has gross margins of around 40%, which is very high and enables you to expand your company and control expenses with ease.
Authorize the Products
The designs of swimsuits are regarded as utilitarian because they fall within the category of clothing. This implies that you cannot genuinely patent any clothes designs because other firms and rivals can quickly steal your ideas.
However, trademarks offer an additional degree of protection, which is why many clothes manufacturers prominently display a logo or name on the goods. To differentiate your goods, think about doing the same. While, how to promote your clothing brand with a legal name protected by trademarks, your designs may still be duplicated.
Every year, keep expanding your range of swim lines and create excitement for new releases before presenting the real designs. Sales will increase right away as a result, before the competition can copy your success. Because of the nature of the apparel sector, it is crucial to brand every design to lessen the impact of imitation markets.
Start Your Swimwear Line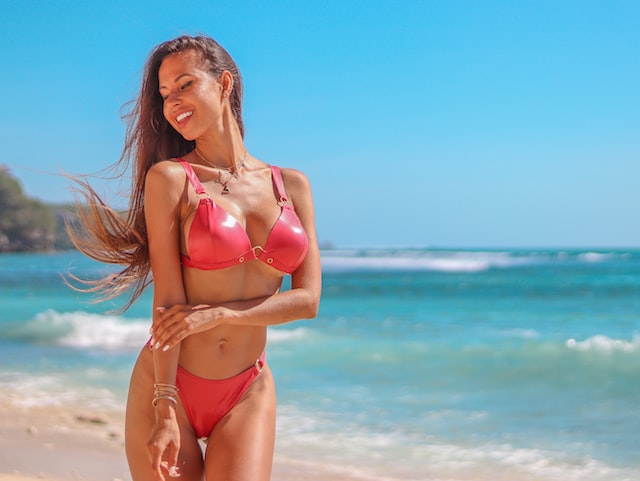 Even the most exquisite bikinis in your fashion line won't help you sell them if no one knows about them. Your marketing strategy will now be put into action. Small fashion companies might not have the funds to purchase TV advertisements, but they can use digital marketing platforms to connect with their target clients.
Today, any business must have an effective website. Employ experts who are familiar with the history of your company to build a strong website. When that's prepared, you may begin concentrating on creating a social media presence and perhaps making investments in digital advertising.
How Big Is The Swimwear Market?
The providers are using growth strategies despite the fragmented swimsuit market. Market vendors should concentrate more on the growth prospects in the fast-growing categories while preserving their positions in the slow-growing segments to maximize the opportunities and recover from the post-pandemic damage.
In 2022, the Sports & Swimwear segment will generate US$23.12 billion in revenue. The market is anticipated to expand by 6.88% yearly (CAGR 2022-2026). Comparatively speaking, the United States generates the majority of revenue (US$11,200.00m in 2022). In 2022, per-person revenues of $3.04 are produced based on population statistics.
To ensure they get a competitive advantage in the market, businesses are offering unique and individualized products. For instance, whether swimming competitively or just lazing on the beach, Adidas AG provides swimwear that offers comfort and design in premium types of fabric.
FAQS
What Material Works Best For Swimwear?
The most popular material for competitive swimwear is polyester. New technologies have enhanced the hand and feel of polyester, making it superior to other materials. Polyester maintains its color and is chlorine-resistant.
What Do Swimwear Companies Do In The Wintertime?
For a summer release, several swimwear companies shoot their major summer campaigns around the end of winter. This implies that we model not only have to wear bathing suits, but also have to swim in them! Campaigns for swimwear are always held outside, typically along the coast.
Final Words
We sincerely hope that this post helped you understand how to start a clothing line with a swimwear brand. Keep in mind that you don't need to be brilliant before you begin. Just begin! And you'll keep picking up new skills as you go.
Every well-known brand has a unique history. It's possible that a clothing line that now dominates department shops began as a home-based modest business owned by a fashion enthusiast. Creating your brand is a fun approach to enjoying yourself while showcasing your design abilities. So get things going and start making money with your swimsuit brand by utilizing online marketing, e-commerce, and a well-thought-out business plan.