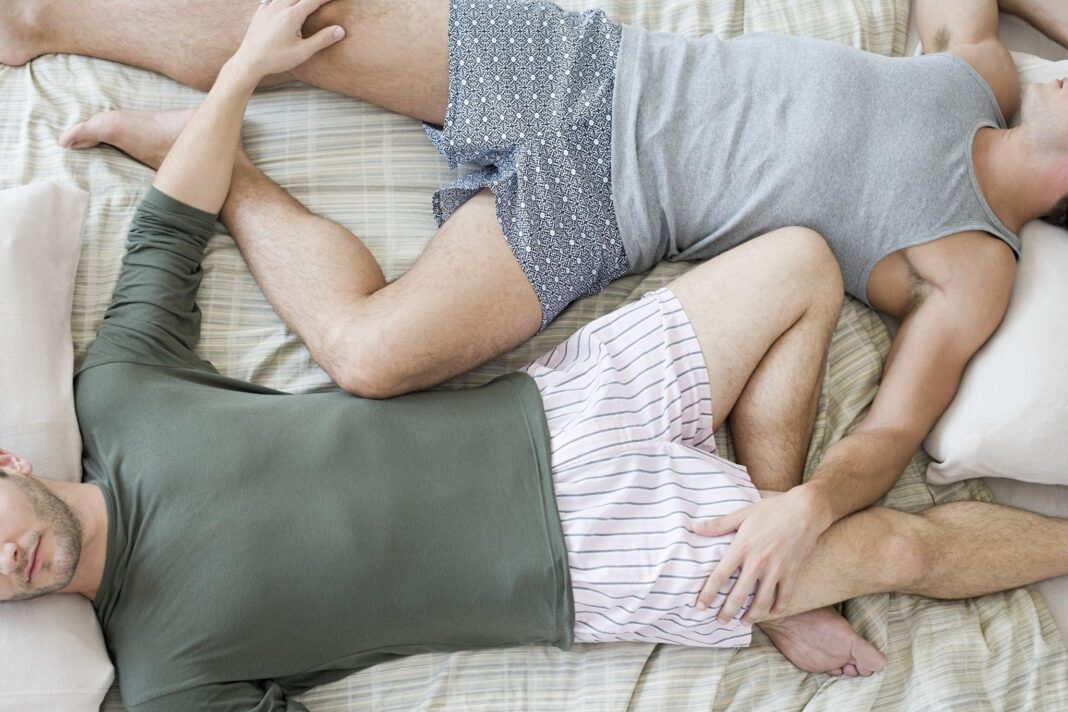 We all wear underwear, but very few people talk about it unless they have anything to say about it. The ideal underwear should be cozy, breathable, and appropriate for the day's activities. However, how can you know what to pick? We'd want to try to make things simpler for you because the options at the shop or online can be daunting. In this article, we'll describe the many sorts of underwear, provide you with tips for choosing from different styles of men's underwear, and propose our personal favorites.
In terms of styles, fabrics, toughness, and refinement, men's underwear has increased significantly. Recently, experts have begun developing some flattering forms and styles, from loose nappies to G-strings for males. So we're here to inform you of the various sorts of men's underwear.
What To Look For Buying Underwear?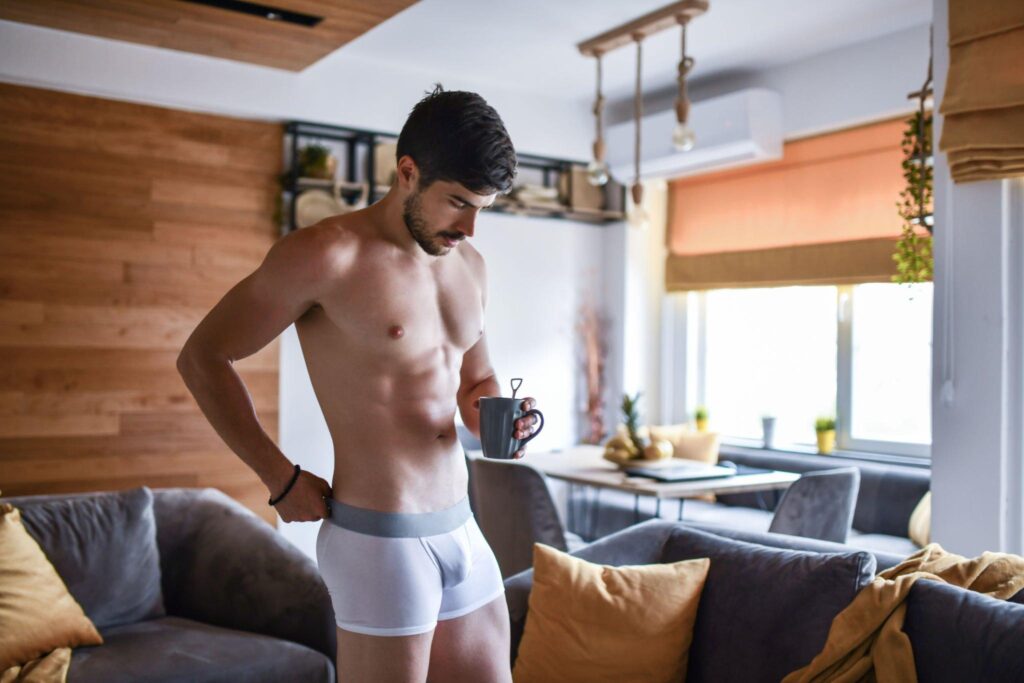 Finding the very best underwear should be your first step if you're looking to develop a superb wardrobe. The one garment that comes closest to your, uh, cherished goods than any other is your underwear. You put it on first, take it off last, and wear it every day.
More often than not, the wrong pair can ruin your entire day or, worse, your entire fit. Bunching and chafing are unnecessary at this time. These are the very reasons why we firmly believe that when it comes time to restock your underwear drawer, you should spend a little additional money on premium skivvies.
Here are a few things to consider while shopping for a different type of men's underwear:
Material: Men's underwear is often constructed of cotton or a cotton blend in terms of materials and construction. Cotton is a good choice for everyday wear because it is hardy, breathable, and soft. Cotton is frequently combined with spandex or other synthetic fibers to add stretch, and performance undergarments that are intended to be worn during sports or workouts are occasionally made with a combination of nylon or spandex, which help the garment maintain its shape, control body temperature, and dry quickly after exercise.
In men's underwear, we also looked at the seams and where they were, how the waistband was made, and how the fly, if there was one, was designed. The majority of the underwear manufacturers we've included below do have flies, however, some no-fly styles have become more popular with guys who like slim-fit or narrow pants.
The fly's design can also change; the most popular variations include the conventional vertical fold-over fly, the button fly, and the supposedly more secure horizontal fold-over fly. Even though it's secure, the button fly makes using the restroom more cumbersome and makes me feel like I'm standing at the urinal for longer than is required. It typically appears on boxers, so we tend to avoid them. Briefs and even boxer briefs with the more traditional vertical fold-over fly typically offer the simplest access in this regard.
Support and fit: The fit, amount of support, and stability of a pair of underwear are all intimately associated with its design, composition, and construction. Although most supportive, briefs may feel constrictive. More support is offered by briefs and boxer briefs than by boxers. The loosest and most free-flowing types of boxers underwear, which can be cozy but increases the likelihood that they will bunch up under your jeans. The type of guy underwear waistband and whether the elastic is exposed or covered with cotton should also be considered because these factors can influence whether the underwear slides down or rides up while you move.
The rise and the inseam are the final components of the underwear puzzle, and your tastes may vary depending on the types of men's underpants you want to wear. Low-rise underwear often makes me feel uncomfortable since it hangs too low on my hips. A low-rise pair of underwear will, however, fit better for someone who favors low-rise pants. Regular-rise undergarments feel more supportive to me since they sit more closely around the waist.
The inseam of a boxer is four to six inches. Briefs hardly ever feature an inseam at all; instead, the elastic seams that surround the leg holes are the norm. Boxer briefs often have an inseam between three and five inches, depending on the brand, which is to be expected.
Style: Men's underwear comes in three primary categories, each of which is primarily determined by how well it fits the wearer. Briefs, often known as "tighty whities," have a tighter fit and are designed to simply cover your butt, not your legs. Boxers feature a more generous "boxy" silhouette with an average inseam of four to six inches. Boxers seem more like regular shorts. And the aptly called boxer briefs are a hybrid shape that combines the boxer's larger length with the briefs' snug fit.
One of the most well-liked types of men's underwear, they were developed in the early 1990s by designer John Varvatos, who removed the legs from a pair of long johns. A fourth, less popular design is trunks, which are essentially boxer briefs with shorter leg lengths. They're sort of in the center of briefs and boxer briefs.
Which Underwear Type Is Best For Men?
Read on to learn the differences between the main forms of men's underwear and to receive insight into what will help you look good and feel fantastic because they are worn every day, and sit near to your skin. 
Every event and activity has suitable types of men's underwear that are comfortable and fashionable, including briefs, boxers, boxer briefs, jockstraps, trunks, Mesh, bikini shorts, and long underwear. Here you go different types of men's underwear list!
Boxer
The most popular type of underwear for men, boxer shorts, is so named because they resemble the shorts worn by boxers. 
Boxers are often quite loose-fitting and made of pure cotton; they allow air to flow and your moving parts to, well, move. They frequently include a button fly, sit on your hips, and extend past the tops of your thighs.
If you're wearing loose-fitting pants, like a suit or high-waisted pants, boxers are OK. However, if your pants are too tight, the fabric will start to bunch, which will be uncomfortable and show through your clothes. In general, they work best on men with shorter legs and narrower hips so that they hang rather than cling.
Boxer shorts have had a terrible rap in many ways in recent years. Although they are frequently portrayed as being a little dated, we are still huge fans of them and think they are a fantastic alternative if you tend to get hot easily. We like to think of them as retro-chic.
Boxer Brief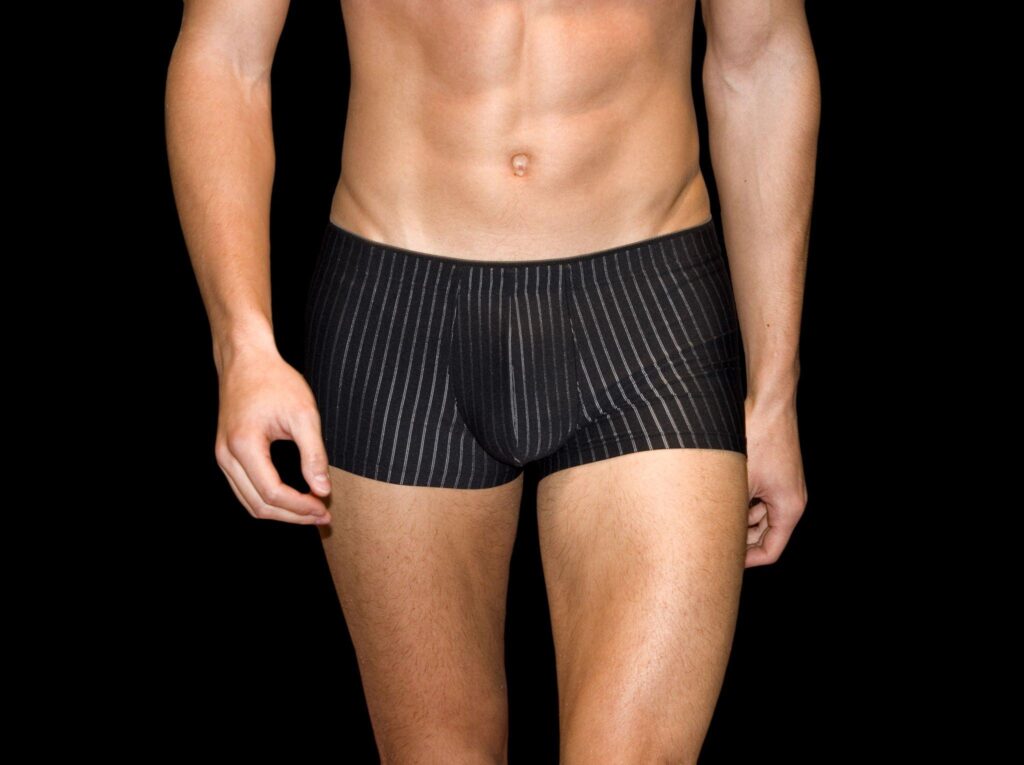 The current classic is the boxer brief. The standard-issue pants for a generation. The standard is Calvin Klein, who in the early 1990s launched the stretch boxer revolution, but the majority of brands today provide boxer briefs as a product.
Boxer briefs are a variant of the traditional boxer, but they are made of stretch fabric, typically modal, which is softer and silkier with a touch of elastane added, or cotton with a touch of elastane. Though the degree of fit varies depending on the brand, the cut is typically more tailored. The greatest cuts are closer to the thigh and offer more definition behind in addition to additional support where it counts. They often sit between the middle and top of the thigh and are worn higher on the hips to highlight the waistband.
In actuality, they fit the majority of guys, but if you have exceptionally well-developed thighs, they could feel a little tight at the top of the leg and there's a chance the fabric will bunch up, which is both uncomfortable and ugly.
For taller, heavier guys, particularly those with larger posteriors, boxer briefs are the best option. The additional types of fabric, which has some stretch, covers, and defines, and the higher waistband improves fit. The taller man, whose underwear tends to slide down when he bends over, will benefit from the high waist as well. 
Brief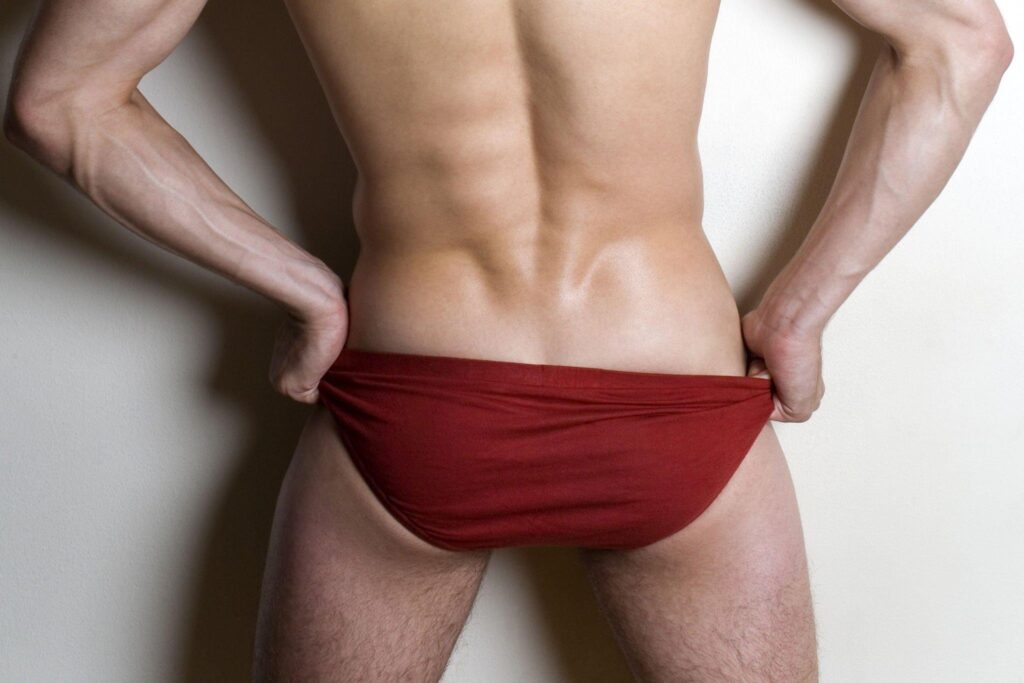 The term "men's brief" has a bit of a catch-all feel to it. With the brief, the cut and styling are crucial. It is made from stretch cotton, or its silkier cousin modal, with a touch of elastane to increase its definition and add additional comfort.
This is ideal for the man with larger thighs because there is little chance of the cloth bunching up. After all, the leg hole curls up towards the top of the thigh (this is both unsightly and uncomfortable). Additionally, the brief is the ideal platform for showcasing your toned thighs to their fullest if you've been working on them in the gym. Additionally, because they sit lower on the hips, they work nicely to accentuate a flat stomach.
But it goes beyond aesthetics, the pouch that cups and retains your privates also has a practical side, which is advantageous if you're constantly on the run, exercising, or have a lot of assets and need extra support.
Check the fabric before you buy; size is essential in other ways as well. If you have a larger area to cover at the back as well, the high cut can frequently imply there is less fabric there.
The practical component also introduces us to the Y-persistent front's allure. It is a vintage, almost legendary piece. Naturally, the design has been modified, so it no longer appears as it did in Grandad's day. Along with the practical aspect of simple access, this outfit has a higher leg and a more fitted design that provide some real style.
Trunks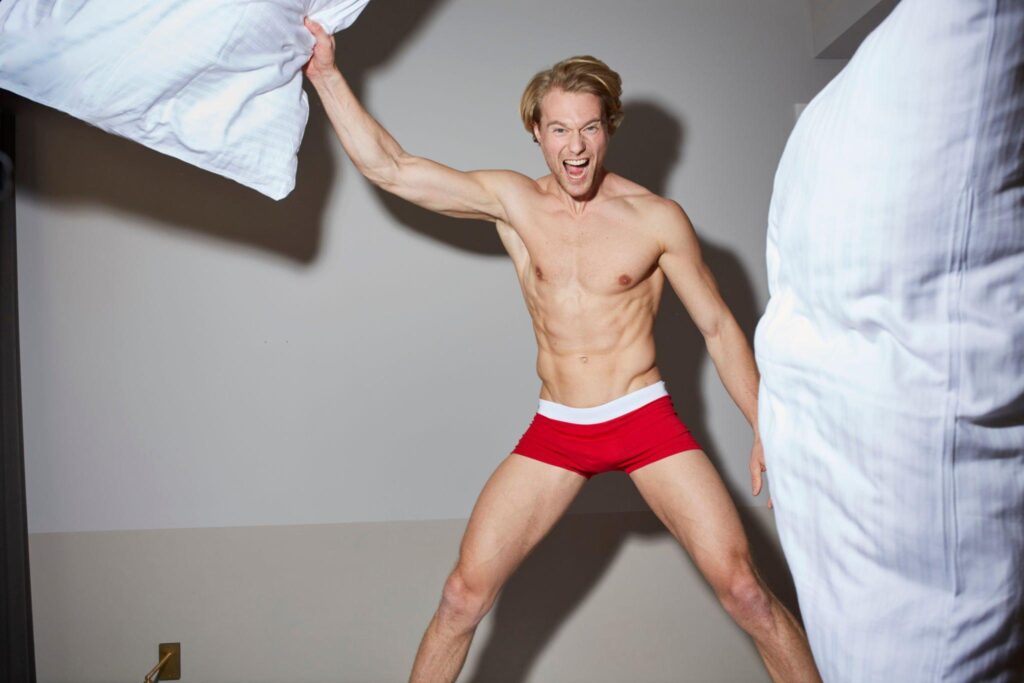 The men's trunk, also known as a hipster, gives the best of all possible worlds: a pouch for support and to keep everything in place; a shorter leg so there is no uncomfortable bunching; and a lower rise so the waistband lies below the hips, the better to show off your six-pack.
The trunk is more body-hugging than typical boxer underwear types while still providing complete coverage at the back. It is constructed from stretch cotton or modal, a material with a smooth touch created from beech tree pulp and made of cotton. It has become increasingly fashionable along with the trend for narrow pants and is perfect for tall, slim men with power, but not too muscular, thighs.
Thong
The jockstrap and the G-string belong to the same family of short briefs as the men's thong. All three of them adhere to moral and ethical standards as well as aesthetic ones.
The jockstrap was created in the 19th century as a highly practical reaction to the invention of the bicycle because men required additional protection while seated on a hard, narrow saddle. These cycle jockeys had a strap to protect their privates with nothing more than a pouch, two strings, and a waistline. The thong provides support and comfort while still allowing for a semi-commando maneuver, and this principle is still valid today.
The thong rests low on the hips and has just a thin strip of cloth in the back. It is often composed of cotton with a small amount of elastane added for improved comfort in the pouch.
The biggest benefit of the thong is, of course, its appearance; if you have a body that you can truly be proud of, this is the ideal kind of underwear for men to highlight it. Little is left to the imagination, yet the purpose of the thong is not to be suggestive.
JockStrap
The components of a jockstrap include a broad elastic waistband, a support pouch holding an impact-resistant protective cup or box to protect the private from harm, and two straps that stretch from the base of the pouch around the buttocks to the sides of the waistband. Alternatively, a jockstrap can be tucked inside a pair of jeans.
The jockstrap can provide much-needed cooling and absorbs less moisture than a pair of cotton briefs, making it a suitable substitute for wearing briefs while hiking, biking, camping, or engaging in other outdoor activities. The jockstrap can help reduce scrotal impact and chafing since it lifts the bollock away from the thighs, which is beneficial when hiking for extended periods.
Long Underwear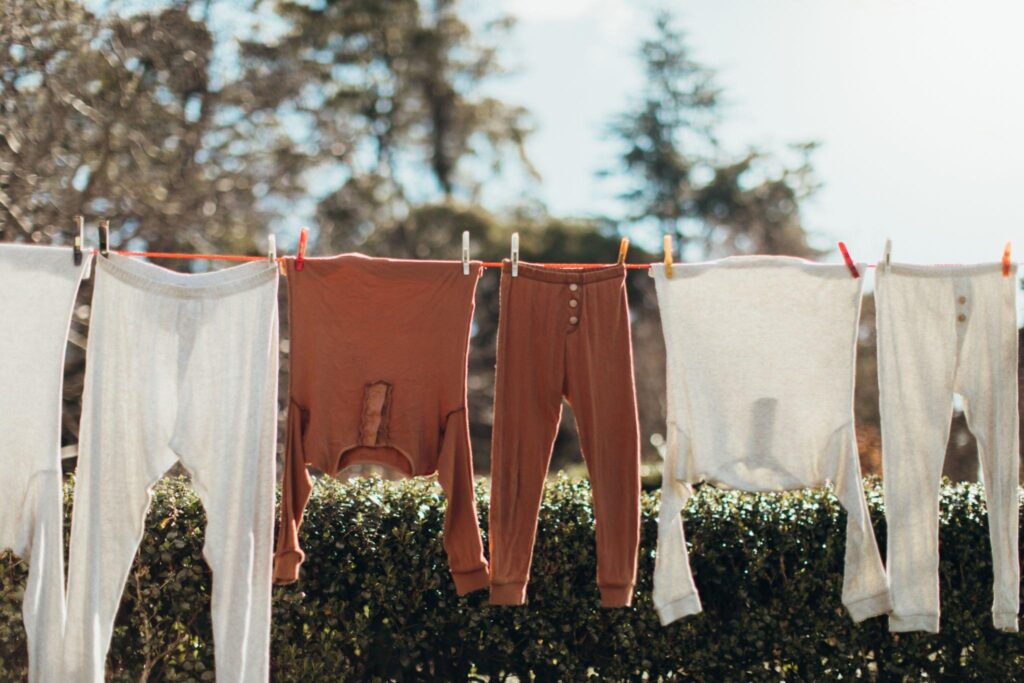 When it gets cold out, you reach for long underwear, commonly known as long johns. The colder days, both inside and outside the house, are ideal for wearing long underwear that covers your entire leg. Since many brands can easily tear when worn, big and tall guys should opt for long underwear with lots of stretches. To stay as warm as possible in the coldest weather, when purchasing long underwear, especially seek warming fabrics with insulation technology. If you have cold feet, wearing long underwear goes well with wearing warm socks.
Mesh Underwear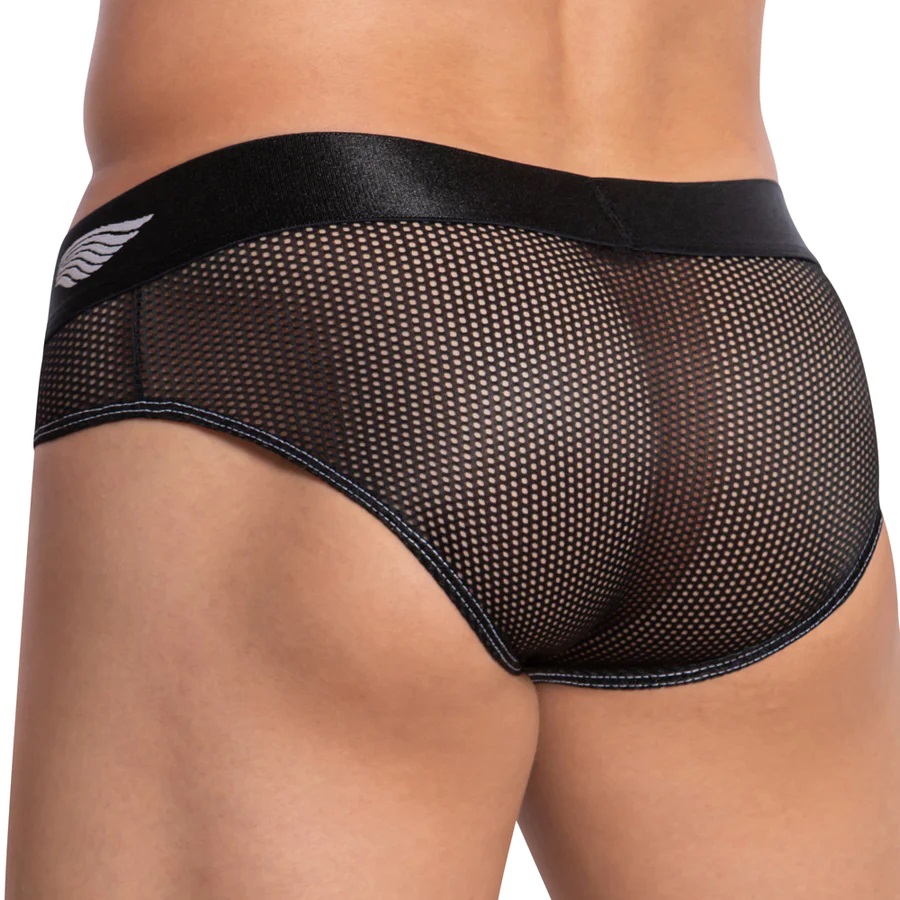 These different kinds of men's underwear are constructed of breathable, lightweight cloth. Men frequently don it when playing sports or in hot weather where regular underwear is uncomfortable. This kind of underwear is comprised of materials that can remove moisture from the body so that it can evaporate and improve a man's comfort. To allow for air circulation, this material includes tiny holes throughout.
Why Do People Wear Boxers Instead Of Briefs?
What distinguishes boxers from briefs? Unlike more form-fitting briefs, boxers offer less support. Due to their loose fit, boxers are more breathable than any other underwear types men and offer more coverage of your leg (up to half of your thigh).
However, due to their loose shape, boxers can bunch up or slide under tight or narrow pants. They also offer the three amigos absolutely no assistance, so think about that. On the other side, briefs offer a tonne of support. There won't be any bunching or sliding because of how snugly they fit. They are purportedly better than most men's underwear types and keep your bits well-aired.
Boxers are nearly the complete opposite of briefs. They can range in size from a traditional Y-front brief to something… extremely little, with only the barest amount of fabric covering the body and supporting the package. They are tight-fitting and sit right at the top of the thighs. You can also call them "slips" or "tighty whities."
Final Words
Don't base your opinion of innerwear on its price. Always go a little further and consider the fabrics, seams, color, fit, support, and comfort.
No matter how costly or inexpensive your outfit is, you will struggle all day if you don't feel good in your underwear when you wear it. Therefore, spend money on comfy, high-quality underwear.