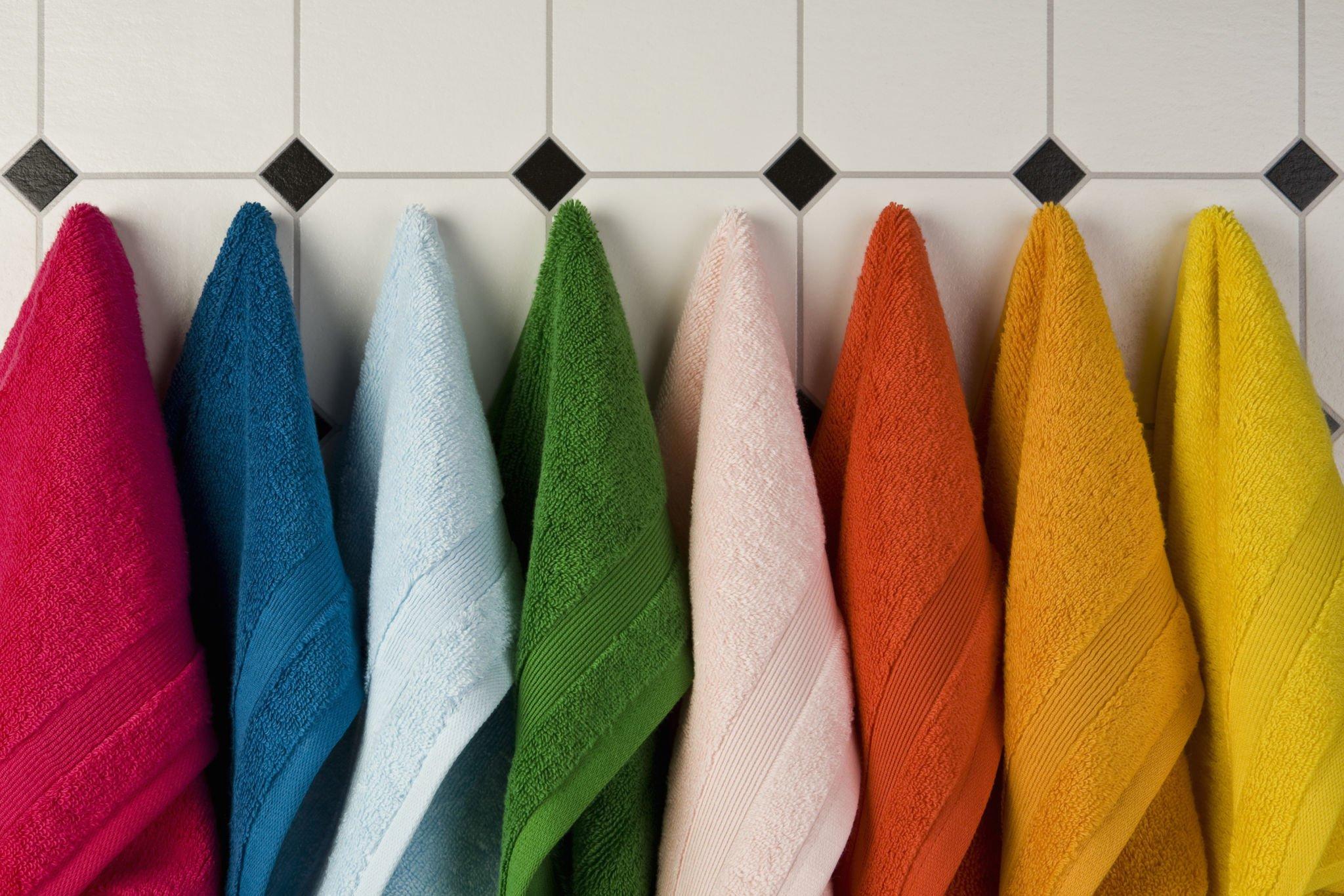 The most dependable household member may be your bath towels. After all, we depend on our towel types and washcloths to keep us clean, to dry us off, to enhance the appearance of our bathrooms, and occasionally to clear up the muck that Fluffy brings into the house. Towels are really useful, yet despite this, many people don't give them much care when choosing which ones to buy and bring home. Your towels will look better, endure longer, and do their various functions better if you have some understanding.
Absorbency is typically the most important consideration when deciding between various towel varieties. Therefore, selecting the appropriate towel material is essential. The most absorbent materials include cotton and rayon, for instance. Bamboo bath towels are a good option if softness is your main priority. The ideal towels for travelers and those seeking a lightweight, portable choice are those made of microfiber or cotton with a flat weave.
If you've ever wondered "what are the greatest towels to buy" or "what are towels made of," keep reading for helpful information on bath towel types and sizes.
How Many Types Of Bath Towels Are There?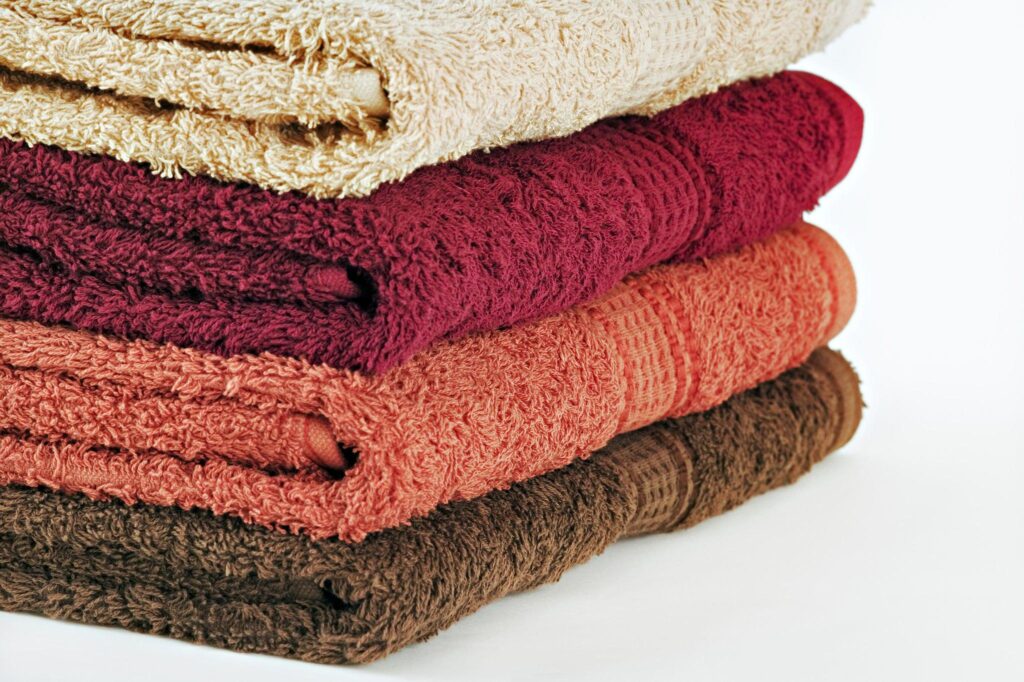 However, if you're starting a clothing line with your towel manufacturer's collection, you might be shocked by the sheer number of options available. And which are genuinely necessary for your bathroom?
Face Towel
The face cloth, which measures 30 × 30 cm on average, is the smallest member of the towel family. This one is designed to assist you in washing your face, but you can also use it to wash your body in the shower if the name didn't already give it away. To prevent the transmission of bacteria from other towels, use these to pat your face dry after washing.
Washcloth
The term "washcloth" refers to the little clothes used to wash your skin. A washcloth is simply a smaller towel. It is the smallest towel we have ever seen. Its dimensions are either 12 x 12 or 13 × 13. We should be aware of the raw ingredients used to make it as it will be in contact with our skin and we need to take care to protect it. Additionally, the raw ingredients must be supple and able to remove any debris from the skin, including toxins, old skin cells, and grime. Therefore, washcloth sets that you purchase should be made of 100% cotton, a cotton-polyester blend, or bamboo.
Fingertip Towel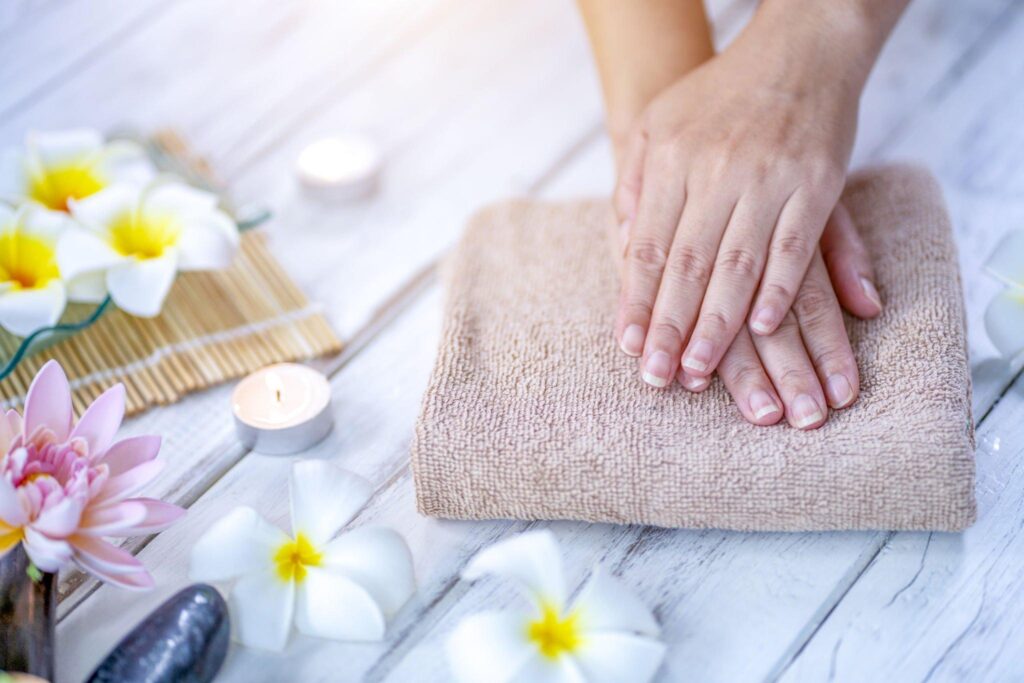 A little towel called a fingertip towel is used to swiftly dry hands and "fingertips." Compared to a washcloth, it is larger than a hand towel. The object measures 11 by 18 inches. It has both aesthetic and practical qualities. But frequently, it serves decorative reasons. Although you can use it in the kitchen, guest bathrooms are where it is most frequently used. Fingertip The market offers towels made from a variety of basic materials. However, cotton, linen, bamboo, and synthetic microfibers are the most widely utilized materials. They also come in a wide range of various hues, patterns, and styles.
Shower Mat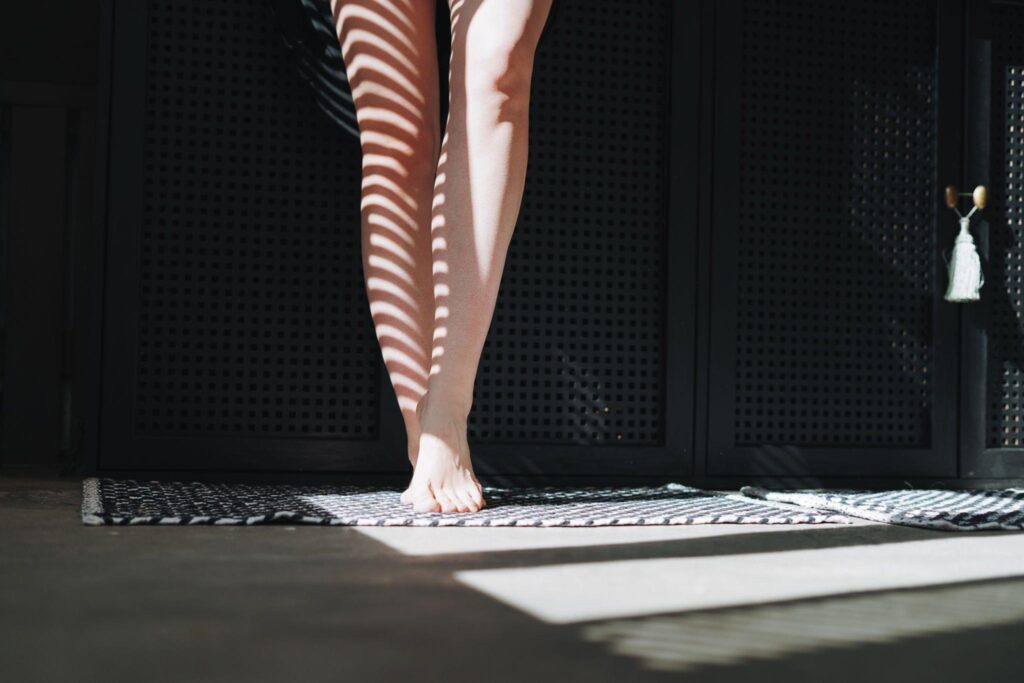 The bath mat measures about 50 by 80 cm but isn't really considered a towel. As you walk out of the shower, this helps to soak up any water, preventing any accidents from slipping on wet tiles. 100% cotton is the ideal material to choose for a bath mat because it is very absorbent and dries quickly.
Hand Towel
The hand towels in a set are typically 50 x 90 cm in different types of towels and sizes. One of the most necessary items in the set is a cotton hand towel. When you wash your hands, you'll hang them up beside the sink to dry them, and you'll frequently use them to remove toothpaste stains after brushing your teeth.
Hair Towel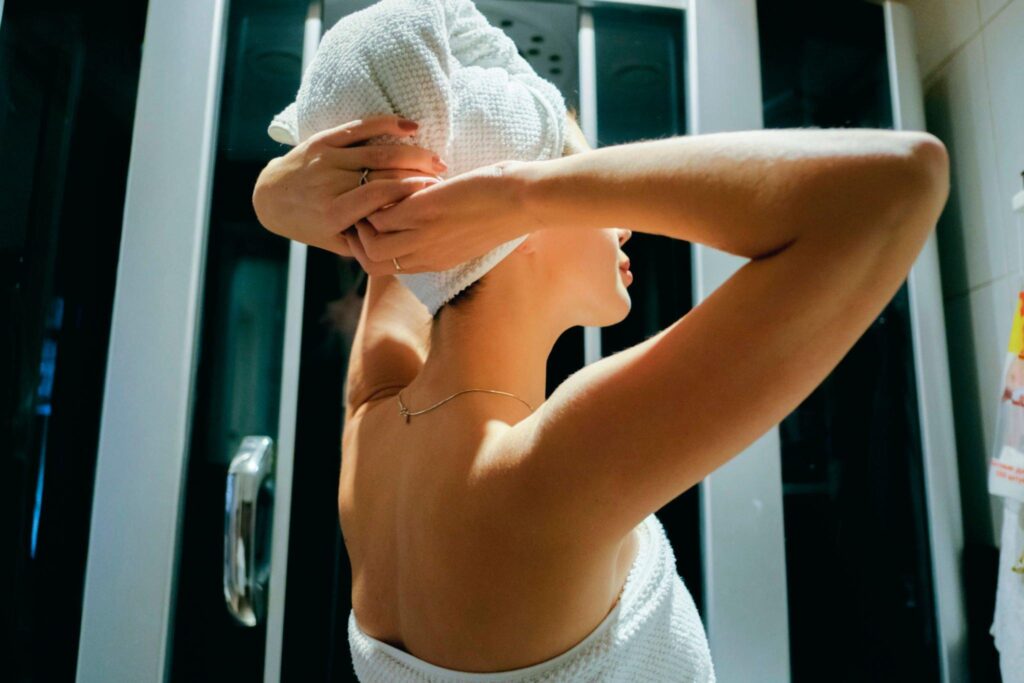 If you have long hair, moisture-wicking towels can save your life. After taking a shower, you can wrap your hair in a towel to speed up the drying process. Look for towels made of 100% cotton or soft terry cloth that are simple to twist.
Bath Towel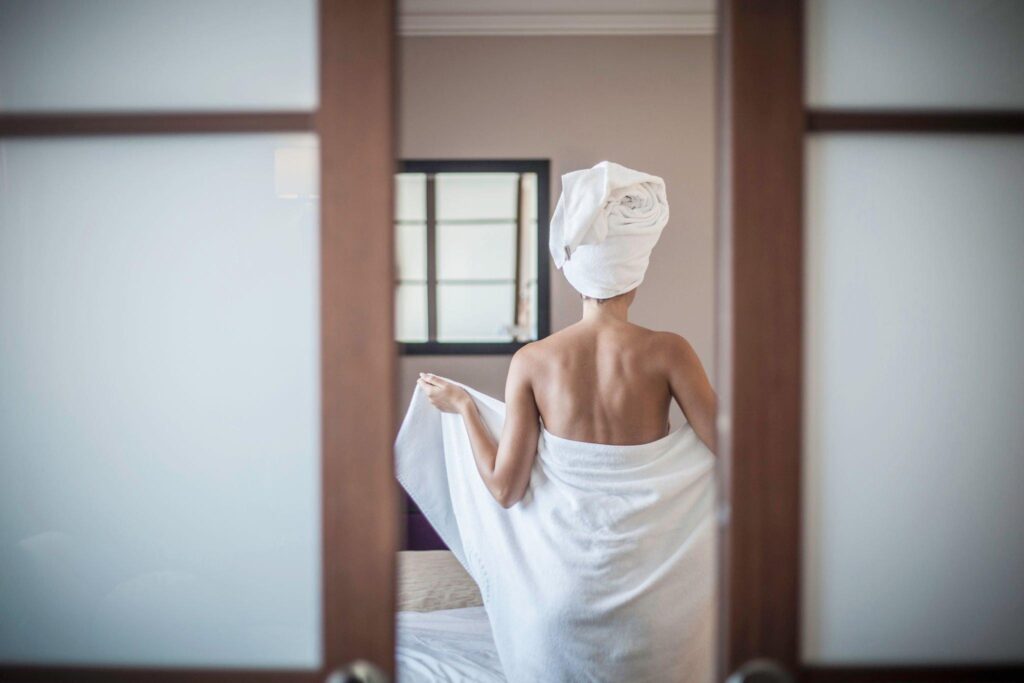 About 70 x 125 cm is the size of a large bath towel. When drying off after a shower or bath, they are the go-to towels. Depending on how soft you want your towels to be, you can experiment with a variety of materials, ranging from synthetic fibers to fine cotton.
Cooling Towel
Cooling towels make excellent ice packs for sore muscles and are fantastic for hot summer days. Use one by soaking it in water for two to three minutes, wringing it dry, then wrap it over the area of your body that requires cooling relief.
Foot Towel
After coming out of the bathtub or bathroom, you use this little, rectangular towel to dry your feet. It is a uniquely designed towel with two distinct looks on the front and back. It is created with a face side that is softer than a typical rug, carpet, or mat, and a backside that has a fixative surface to grasp the floor. The design of your bathroom can be improved with a stylish foot towel.
Towel Sheets
Bath linens are listed last among the bathroom towels. 100 x 150cm. The size is the main way that these differ from bath towels since the bath sheet is the bigger cousin of the bath towel. After a shower or bath, bath sheets are also used, but because of their size, they can wrap around you more tightly and provide additional warmth and absorbency.
Kitchen Towel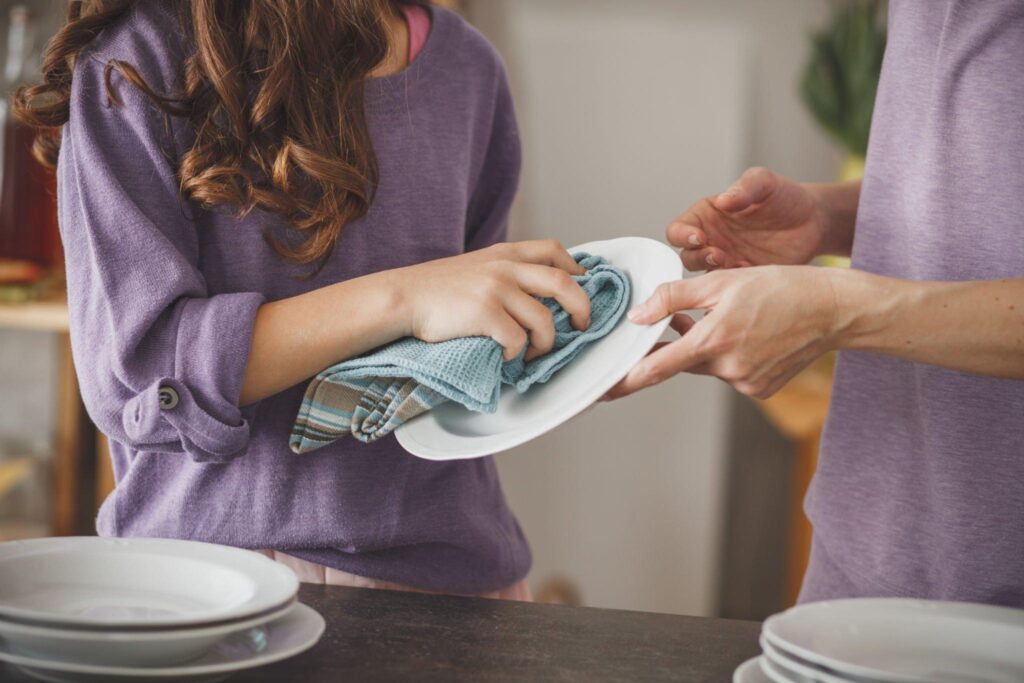 According to its definition, a kitchen towel is any towel that is used in the kitchen alongside other kitchenware. It's sometimes referred to as a dish towel or a chef towel. More than any other towel, it is more durable. It is designed for some quite demanding uses and frequently looks very attractive in addition to coming in a number of colors and textures for various needs. They can be used to decorate your kitchen as well. The ideal material for a kitchen towel would be cotton or linen.
Spa Towel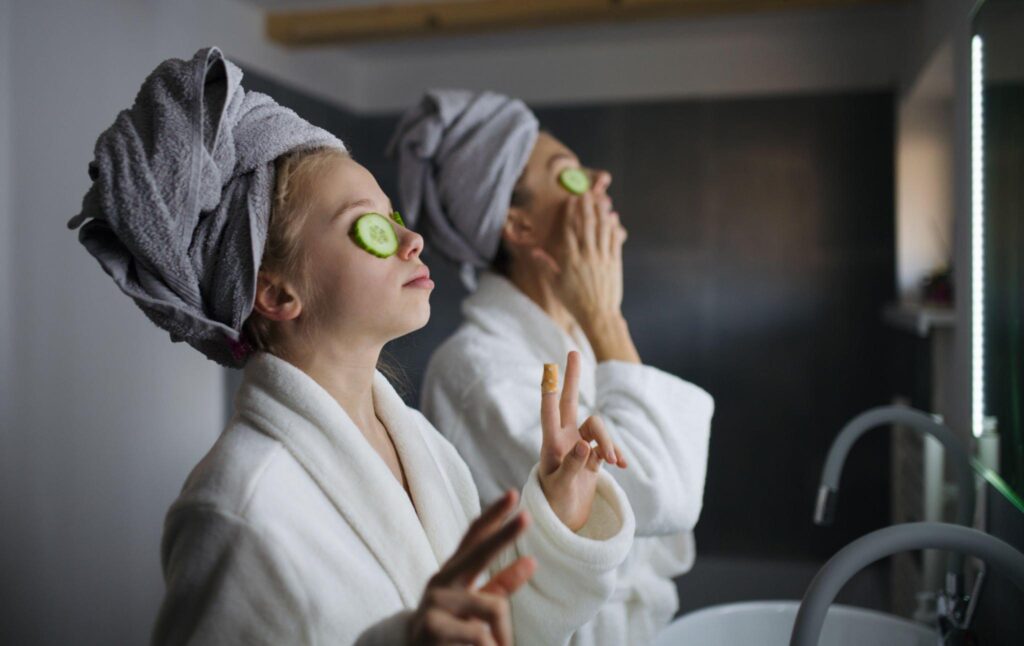 Spa towels are the towels that are used in spas. You get a nice, light feeling when in a spa since it is excessively soft and absorbent. A towel should be bleach resistant in order to be durable because it will be used often for washing.
Gym Towel
A towel worn in the gym or while exercising is known as a gym towel. As a result, it is sometimes referred to as a sweat towel or an exercise towel. It makes you feel cool and helps you clean your body. Although linen, bamboo, and microfiber gym towels are also available, cotton is the most widely utilized material.
Pet Towel
It's used to dry off your pet after a bath, such as a cat or a dog. Lightweight and portable, it. Your pet will frequently get wet, and if you don't quickly dry them off, an unpleasant odour could emanate from their body. To dry them off and prevent this problem, you need a decent pet towel. The greatest option in this situation would be a pet towel made of synthetic microfiber. You can use it to keep your pet cozy and warm.
Beach Towel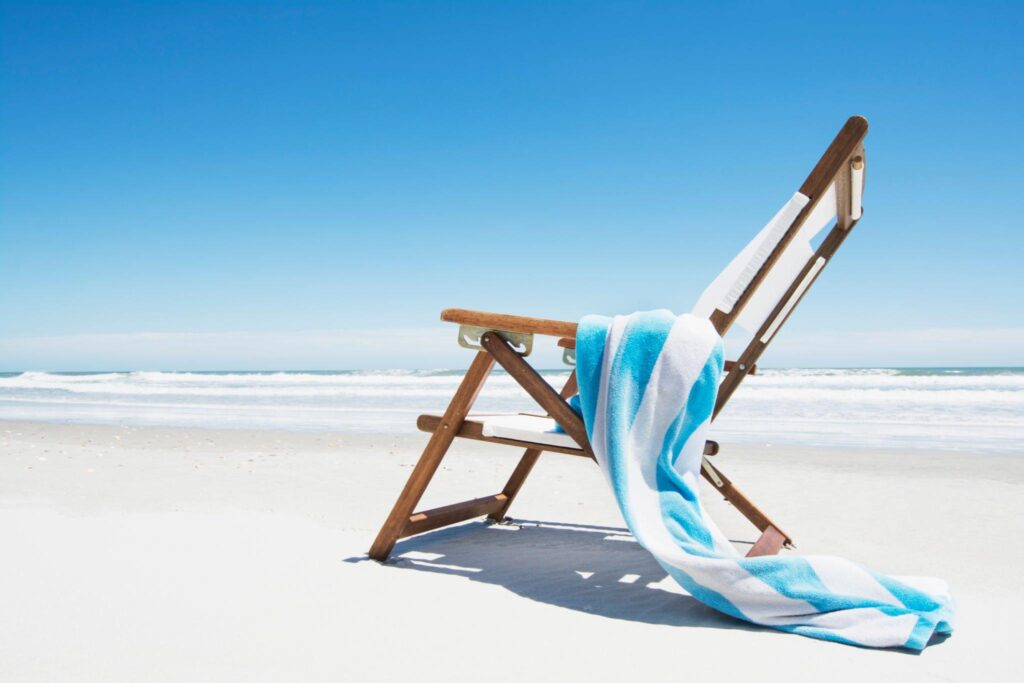 Beach towels are produced specifically for all-day use. These are thin and are used for lying down next to a pool on concrete or sand. These have a vivid appearance and are dry in the sun rapidly. It is a necessary beach item for sunbathing. The body can occasionally be wrapped with it as well. The greatest material for a beach towel would be cotton, synthetic microfibers, or linen.
Paper Towel
It is a paper towel that is disposable and absorbent. It is available in roll form as well as in pre-cut and pre-folded layers. It is disposable and only meant to be used once, unlike other towels. It is frequently believed to be more hygienic than any other towel because we only use it once. It may also be utilized in the bathroom or kitchen.
Turkish Towel
Turkish cotton, which has long fibers and is recognized for being strong and soft, is used to make Turkish towels. These towels can occasionally be seen with fringe at the end, making them both ornamental and useful.
Baby Towel
Baby towels typically have an attached hood and are smaller than regular bath towels. When your child exits the bathtub, this keeps them snug as a bug.
Tea Towel
A cotton or linen tea towel is a kind of towel. Originally employed during tea ceremonies in the 18th century, it is today utilized in kitchens all over the world. Typically, it is used to cover hot-baked products.
Decorative Towel
Kitchen towels and hand towels can look more elegant than they are. These decorative towels frequently have seasonal or holiday themes and are only intended for display use. As wedding gifts, you may also get monogrammed towels!
Which Is The Best Type Of Towel?
The most widely used type of towel material is cotton. All cotton towels, however, are not made equal. The nicest, softest, and most absorbent towels are made from premium Turkish and Egyptian cotton. Cotton bath towels are multipurpose and great for daily usage, whether you need them for you or your guest bathroom.
Cotton towels can be used in the home for a range of tasks. Towels made of cotton are the best for regular usage, whether you need them for the bathroom or guest rooms. Cotton towels, however, come in different quality levels. The softest and most absorbent towels may be found in Turkish and Egyptian cotton. Look for these types of towel fabrics. Bamboo towels are incredibly durable, so if you're going to make a one-time purchase, choose those.
Microfiber towels work best for both traveling and sports. Because they are anti-microbial and dry incredibly quickly, you won't catch any illnesses while running.
Various Types Of Raw Material For The Towel Is Best 
There are many different towels textile fabric types that can be used to create towels, but the following ones are the most frequently utilized.
Cotton: Cotton tops the list of all the primary components used to produce towels. Being a natural product, everyone prefers it. When cotton is organic, it is free of chemicals. Furthermore, it is more absorbent than any synthetic fiber. Additionally, because the fibers allow air to travel through, the material is breathable. Additionally, cotton is cozy because it doesn't aggravate the skin. Due to its superior absorbency, cotton is typically used for bath towels.
Cotton Polyester Blend: The following cotton, cotton polyester blend is the most common raw material used to create towels. These look stunning. You don't have to be concerned about the color fading or being harmed due to its excellent colorfastness features. Additionally, it is breathable and has good absorption capacity. It is more durable than other towels and has a superior hand feel as a result of its blended composition. Hand towels and bath towels are often made of cotton and polyester blend.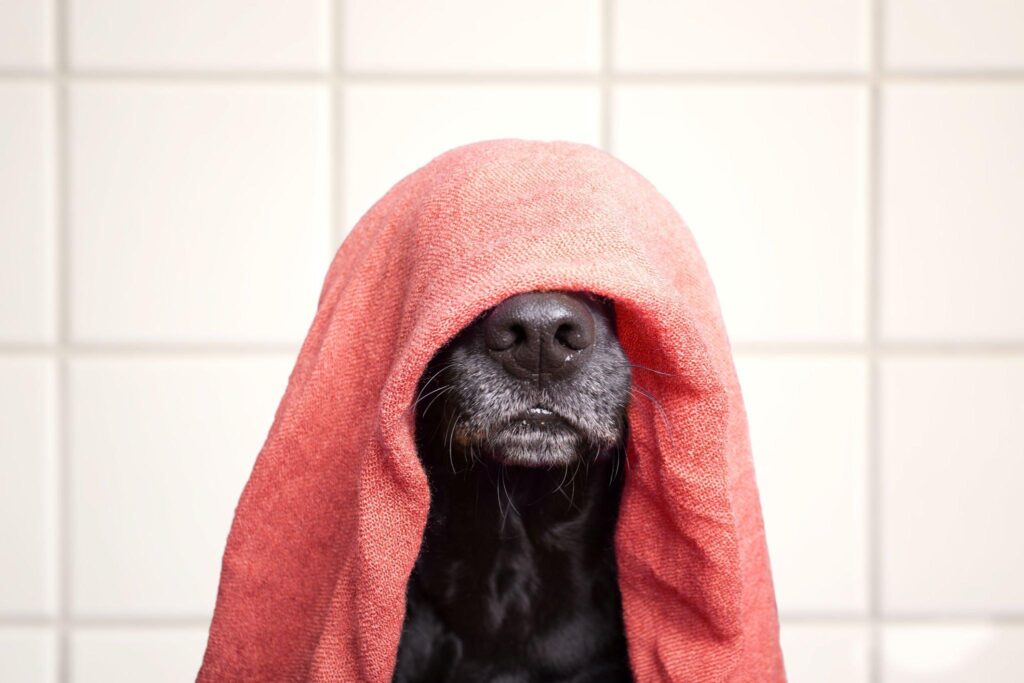 Lyocell: It is a soft raw material made from sustainable sources of wood. To create towels of the highest caliber, it is employed. It is exceptionally soft and kind to the skin because of specific qualities. Like cotton, it is also very absorbent. To make towels, a cotton-lyocell blend is also occasionally utilized.
Linen: The initial raw material used to produce towels was originally linen, and it is still commonly used today. It naturally contains some built-in characteristics, including as anti-static and anti-microbial capabilities. It also dries quickly and is long-lasting and resilient. It is the most environmentally friendly towel, much like cotton. It is much smaller than other towels in your bathroom and absorbs moisture more quickly. Towels for the kitchen, bathroom, and spa are also made from them.
Bamboo: Another raw material that is utilized in the production of towels is this one. Bamboo produces supple, smooth towels. It is used to make opulent kitchen and bath towels because of how soft and silky it is. This towel's absorbency is its strongest suit. Furthermore, it has inherent moisture-wicking qualities.
Synthetic microfibers: Polyamides and polyesters, as well as their mixtures, are used to create synthetic microfibers. When compared to silk, these have finer diameter. These have a strong absorption capacity while being portable and light. Additionally, they have the ability to dry quickly. So, synthetic microfiber towels are perfect for beach use, gym use, and use by hikers and gymnasts.
How Should I Look After Towels?
The towel care guide makes sure you maintain the correct towel care. Regardless of how alluring it may be, you should not use types of fabric softener when washing towels. The towel's capacity to absorb water will be reduced as a result. Keep in mind that rubbing long fibers against short fibers can cause degradation while washing or drying your towels. For this reason, it is advised to wash or dry towels separately from other items.
You can choose to tumble dry your towels or not. They stay fresher if you hang them out to dry, but dryers might keep them soft longer. If you decide to tumble dry, keep in mind that excessive drying will weaken the towel's fibers, so don't let them air dry for any longer than is necessary. Last but not least, avoid ironing towels because it reduces their absorbency and softness.
Final Words
Bathing towels' appearance and texture are equally important. So, search for towels that fit your requirements and tastes. Learn about bath towels before purchasing towels online. While there are other online stores where you can get towels in a variety of forms, dimensions, hues, and materials, SPACES is the place where you can find bathroom accessories to suit every preference or requirement.