Starting a kid's clothing line brand is a fantastic way to showcase your creativity. Kids' clothing is available in a wide range of clothing pattern designs that you might not find in adult apparel, not to mention that kids' clothing frequently encourages various forms of creative expression and flair.
However, it's crucial to keep in mind a few factors when launching a children's clothing line that you might not need to do when starting a baby clothing line.
Analyze the market for hot products before launching your children's clothes company. Find a clothing manufacturer, create a brand, and engage with vendors to source your kid's apparel manufacturers. Create your internet store, and then use influencer marketing or advertising to attract customers. To expand your business, capitalize on your skills.
Depending on how to start a children's clothing line, you will require a whole business setup. Choose whether you wish to proceed as a sole proprietorship or as a limited liability corporation (LLC). Additionally, you will require a business bank account, a reseller's permit, and a license for your company.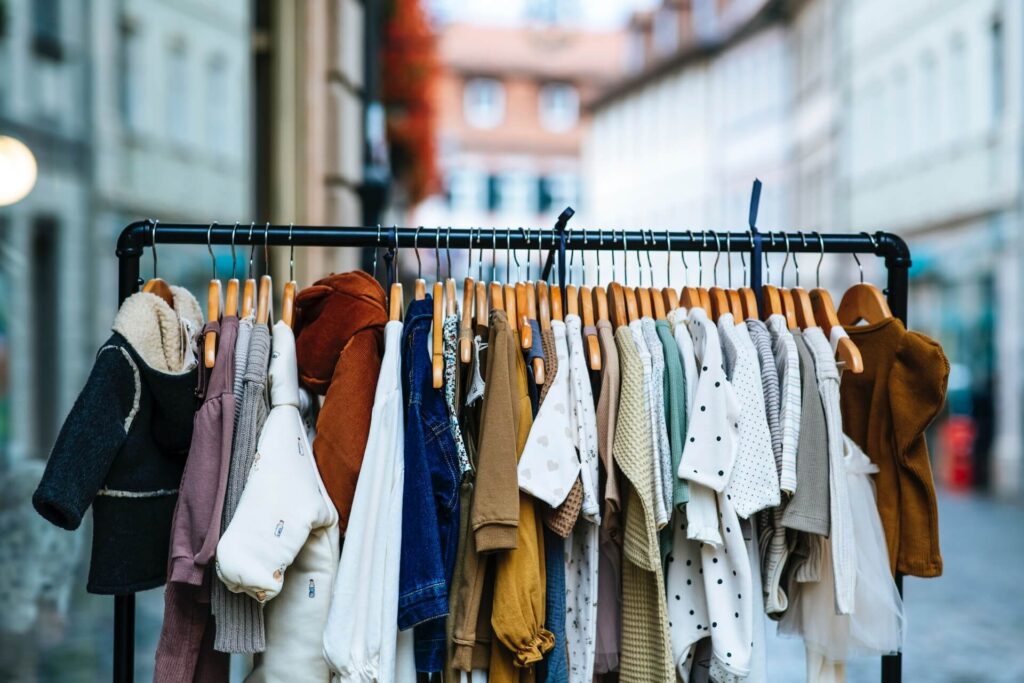 Applying for a company license is the first step after deciding on your organizational structure.
However, there are a few things that you must keep in mind for how to start a kid's clothing line that you might not need to do when launching an adult clothing line.
Know Your Target Audience
Kids and their parents are frequently your two main target markets when selling children's clothing. Most decisions about the purchase of children's clothing are ultimately made by parents. Kids, on the other hand, frequently have a say in the clothes that their parents buy, either because they express their dislike for certain items of clothing by refusing to wear them (or, conversely, by repeatedly donning the same items of clothing), or because they expressly request the brands, personalities, or categories of clothing that they enjoy wearing.
Knowing who your target market is will help you produce high-quality clothing that they will enjoy while also influencing your advertising. For instance, a significant portion of your marketing efforts should be directed at parents, attracting their attention and showcasing your products and services to them.
At the same time, you might want to use some marketing that is specifically targeted at children, such as displays that will draw their attention or advertising that runs on the channels that children are most likely to watch, such as YouTube videos. You should also take into account the typical age of the children you are marketing to, as smaller children will consume completely different kinds of content than preteens or teens. A few of the ideas are
Affordable Baby Clothes: Given that kids develop so quickly in their early stages, parents might not want to spend a lot of money on unnecessarily expensive baby apparel.
Additionally, spending $100 on a baby Gucci jacket when a stain might appear on it soon doesn't feel great. For the majority of parents, making inexpensive clothing is perfect because they will strive to be economical.
Kids' Fashion Designer: On the other hand, you will find a sizable group of parents who will wish to spoil their children with fashionable children's clothing. Consequently, you might want to follow this path.
With the trend of children's designers always promoting a clothing brand and the enormous demand from parents, it still means you would need to invest more money in order to make more money, but it is undoubtedly a path to take into consideration!
Trend-Driven Designs: Similar to designing designer children's clothing focus on the trend rather than the quality as the main consideration. What is fashionable? What is acceptable? Again, parents that are interested in trends and how to design baby clothes will support this concept.
Create A Business Plan
To launch your start-up brand, a business strategy must be written. Start small and move forward incrementally rather than launching into major ideas right once.
Information in your business plan should include:
How to start a baby clothing line? What needs of the customer does your product address? 
Who is your intended market?

What companies are your rivals?

What's your spending plan?

What marketing approach works best for you?

What manufacturer's production and operations? Where?

Financial projections
You will be able for starting a children's clothing line quickly and will know very well where to start if you have an understanding of the aforementioned recommendations. By logging each step, you can see what else has to be done and where you might improve.
The Visual Designs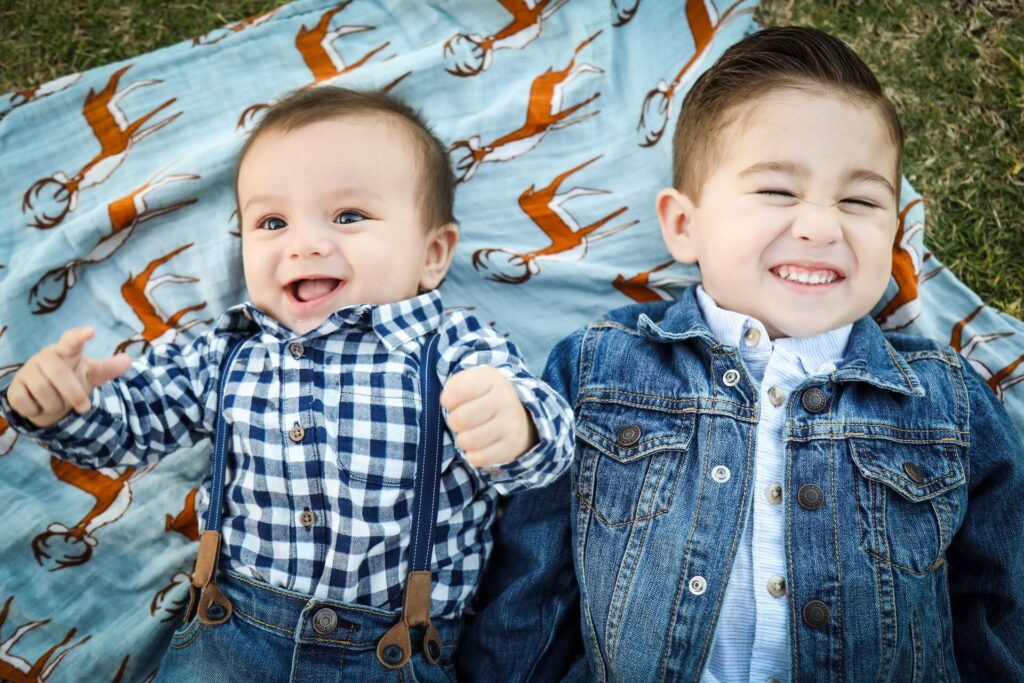 Your primary selling point will be the kid-wear items you produce. In order to best appeal to your target demographic, it is crucial to perfect your children's fashion brand.
Be sure to communicate the proper message so that your brand will be remembered by your customers and stand out from the competition.
On the other hand, you also need to consider "design" when choosing clothes for your children. This is quite significant, especially in the fashion sector, which places a strong emphasis on style and appearance. Design enticing visuals that satisfy the needs of your target audience.
You can accomplish this by making rough sketches first and then creating them using CAD software since this is probably the format you'll need when sending your designs to be manufactured. For your Tech Pack, which is required for the creation of your brand, you will need to input specific information.
Materials
The concept of your brand must take materials into account. They ought to represent your company. For example, 100% cotton fabrics are crucial to parents of infants, and customers are more concerned with environmental and social issues. Local manufacturing, using recycled and organic materials, and reducing waste all have their benefits and can help your brand be seen favorably.
Just remember that quality and materials are two different things. Materials are closely tied to the image you wish to project, while the clothing manufacturing cost sheet of such materials depends on your budget and target market.
How To Find Clothing Manufacturers?
Finding the ideal baby apparel manufacturer who can make your designs and sourcing the appropriate fabrics for them are two more crucial steps. Choosing the right fabric for children's clothing is crucial since you need to make sure it is both long-lasting and suitable for their age group.
Depending on the season you are launching in, this can include fleeces, cotton, and polyester blends. Consider the comfort of wear as well; choose types of fabrics that are not constricting and are simple to wash.
Especially with children's clothing, color is significant. Be open-minded because the days of gender binary thinking, such as "blue is for boys and pink is for females," are long gone. It can take time and effort to select a garment maker.
Children's clothing tends to require more labor than adult clothing, thus clothing manufacturing process is not simple. Finding reputable manufacturers for small MOQs may be difficult, so you will need good help. Life tends to get a little simpler once your volumes start to rise.
It's time to distribute and market your items now that your brand has an identity, a target market that has been identified, decisions regarding the materials and quality have been made, and the production difficulty has been resolved.
How Much Does It Cost To Start A Line Of Clothing?
The costs are reasonably modest if you want how to start a baby clothing business. Naturally, this depends on whether you choose to hire a large crew and spend more money at the beginning of the business or launch it with little expenses.
We've described two typical scenarios for "pre-opening" costs associated with beginning a baby clothing business and the associated costs for each.
The projected beginning price is $12.

$27,209 is the predicted maximum beginning price.
Inventory expenses will be your store's primary up-front charges. The cost of inventory might vary from $300 to $5,000 depending on the wholesaler or whether you create the clothing yourself. To make sure the goods you buy will sell, it is advised to conduct in-depth research on your target consumer.
Start a clothing line with a few different styles to discover what appeals to your target market, and then buy more of that. This step is crucial since you won't receive your money back if your inventory doesn't sell. Package and logo design, which can run between $50 and $3,000, is another expense. This covers the packaging and protection supplies you'll employ to distribute your stock. You can create your package and logo using free software like Canva to save money.
You might not have thought about shrinkage as a cost. When inventory is lost between the time you buy it from your supplier and the time you ship it to the client, this is known as shrinkage.
Around 1.4% of all retail sales in the United States are lost to shrinkage, according to Fortune. To cover these losses, it is advised to set aside up to $1,000. You may encounter IT problems because you'll be selling your stuff online. For your clients' sake, you should quickly address these problems. Anywhere from $150 to $2,000 may be required for IT help.
For your apparel website, you will also require domain registration and an email hosting service for businesses. The cost of a domain name is only $13. To get your product going, you can think about advertising. Your expenses for influencer marketing could reach $750. Up to $300 may be spent on Google ads. The cost of Facebook and Instagram ads may reach $350.
You can find less expensive ways to do practically anything if you exercise some imagination and consideration. Take the following expenses as an example: $300 for inventory, $50 for packaging/logo design, $1,000 for shrinkage, $150 for IT assistance, $13 for a domain name and email, and $200 for advertising. You can anticipate spending $1,713 overall for beginning costs.
How To Start A Children's Clothing Business Online?
The first step is to choose the correct provider if you aren't starting a children's boutique yourself. Pay attention to the policies about price, quality, communication, and returns.
You can build an online store once you have the product. I advise using a website builder like Zyro or Shopify if it's your first time building a website. With the help of these platforms, customers may quickly and without any coding build and get to know how to start a children's boutique online professionally.
Don't forget to take professional photos of your products, including enlightening descriptions, and set a fair price. This is crucial if you want to generate sales.
Your e-commerce business's revenue and profit can range from $0 to $10,000 depending on the goods you sell, their prices, how attractive your website is, your digital marketing strategies, and other factors.
Create a page on Facebook. You'll make use of this to develop a brand for your goods.
Create a group on Facebook. You'll utilize this to establish a network of active mothers. Attempt to obtain recommendations from satisfied clients.
Activate Pinterest. This will resemble a picture gallery and serve to better highlight your merchandise.
Additionally, keep in mind that moms value their babies greatly. Talk positively about the children when you speak to any mother, telling them how lovely and intelligent they are. when you pitch, say something like, "This color fits your baby's complexion so nicely." Keep in mind that connecting moms, their babies, and your products is more important than simply making sales.
The least expensive method for how to start a baby clothing business is this. You can later launch a full-fledged eCommerce website and do everything else.
Final Words
As you can see, even if you have no prior business expertise, you may launch a children's clothes company from home. In no time, you can locate the suppliers, obtain clothing samples, and begin manufacturing. If you're starting off with little to no money, consider selling children's apparel online.
To locate products that are in great demand yet with little competition, you must analyze the market. Locate vendors who can produce and deliver apparel bearing your logo. Open an online store and begin selling your goods. Increase your efforts where they are already successful and stop wasting time on ineffective endeavors.
Online business owners may expand considerably more easily than those with physical sites, though. You can reach more clients the more storefronts you have. In your business, strategically utilize Shopify, Poshmark, Etsy, Amazon, and eBay.