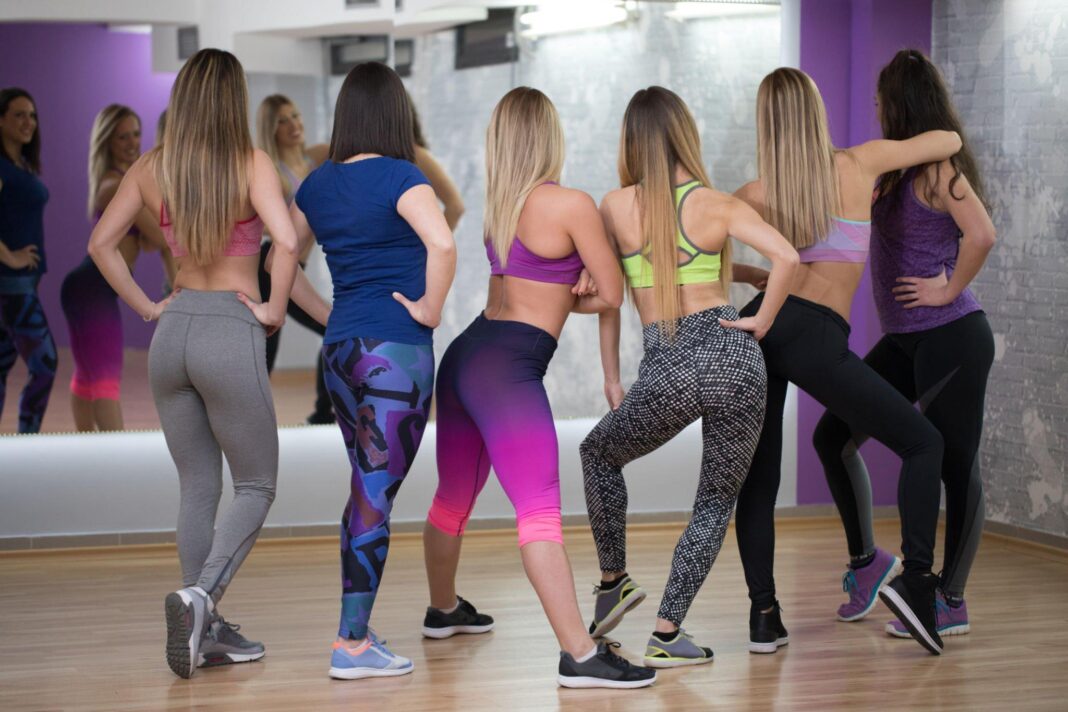 Wearing the right bottoms is crucial to looking your best. To imagine living without underwear is difficult. Having so many options is a pleasure for us. Some are comfier than others, and some make you look like you're going out, while others make you look more laid-back. Leggings, however, are a bottom that looks great for any occasion and are quite comfy. The waistband on this fitting bottom helps to keep it in place.
When Buying Leggings, Consider The Following Things In Mind:
Make sure you are aware of the different

types of fabric

for the leggings you are purchasing. Many types of leggings fabrics are available, some of which are pretty soft and others are specialized and fit well. Be certain of the fabric you desire and research the different styles of leggings you are buying.

Pay attention to how long the leggings are. Choose a product description that suits you by looking at the length. When determining measurements, it's also crucial to consider the type of waist-rise the legging is made in.

When choosing a size, keep elasticity in mind. Since all leggings are constructed of very flexible materials, it is incorrect to choose your size for leggings in the same manner as you would for pants or jeans. For a close-fitting, contoured fit, you might want to size down slightly.
So, are you prepared to assemble a stylish collection of leggings for yourself? Continue reading for 10 elegant styles of leggings that any fashionista would love to have in your closet!
What Are The Different Types Of Leggings?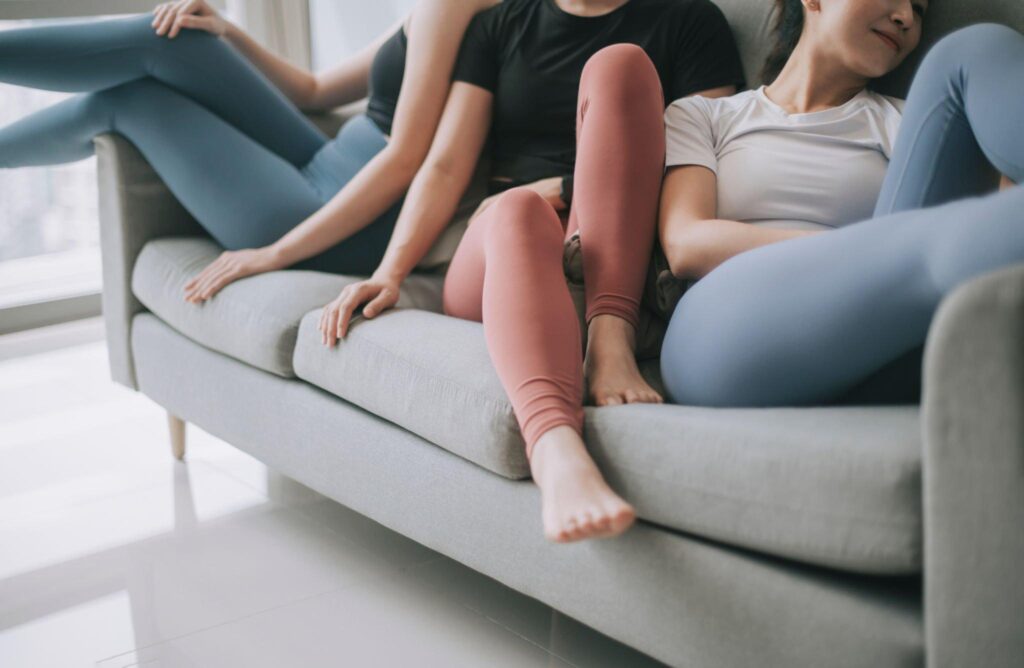 Leggings come in a variety of styles that match a variety of women's clothing, including revealing necklines, loose t-shirts, colorful scarves, robes, and embellished jackets.
They are not just plush and plump, but also comfortable. To provide you with a comprehensive guide on leggings, we, therefore, discuss 10 different types of seam leggings in this blog.
Mid-Calf Leggings
Mid-calf leggings, also known as 3/4-length leggings, are worn between the ankle and knee. You can use them in one of two major combinations.
Choose short tops with simple shoes or formal slippers, or pair long shirts with them and high heels.
For a fashionable style, don't forget to pair heels with laces and scalloped socks.
Because they don't completely cover the legs, mid-calf, and knee-length leggings are also referred to as short leggings. Women wear it for its high level of comfort and flexibility. It is sometimes referred to as "capris" or "cropped leggings."
Ankle-Length Leggings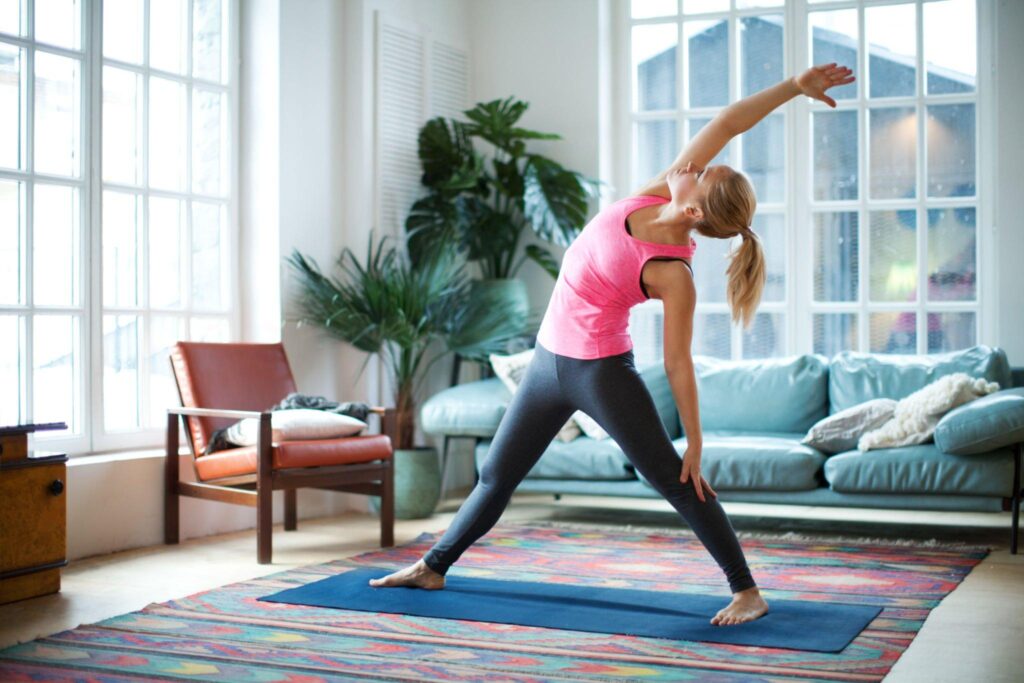 Leggings with an ankle-length finish at the ankles. Since those also end more or less at the ankles, they can also be referred to as full-length leggings. They may be elegantly coupled with everything from shirts, coats, jackets, and tanks. They are typically worn in the winter.
Because they don't need to be tucked inside the boots as the jeans do, you can pair them with heels or ankle-length boots. They work well for giving the appearance of long legs to girls with stunted growth.
Fur leggings types are a far warmer alternative to regular full-length cotton leggings. They are exceptionally soft against the skin and easily flexible because they are made of a mixture of fleece, cotton, and fur.
Knee-Length Leggings
The greatest kind of workout leggings is those that end just below the knees and are knee-length. Most female wearers do so while exercising, dancing, doing Zumba, yoga, or hiking. Enhancing leg extensions, which are necessary for these activities, is made possible. These clothes are constructed of nylon, spandex, cotton, or jersey fabric.
There is nothing wrong with exercising in leggings that are only ankle length, but not all of them are as elastic as those that are knee length.
No-show socks are typically worn with these leggings when wearing boots since they wick away perspiration from the feet.
Footed Leggings 
Leggings with feet completely enclose the legs, including the feet. They may be worn with either heels or ballerina flats and are a blend of leggings and socks.
One of the several varieties of leggings that give you a closed appearance and keep you warm is the variety of leggings. There is no need to wear socks with it because it resembles tights.
Thermo Compression Leggings
These fat-burning and perspiration-inducing leggings are the ideal choice for those women who wish to lose weight quickly. Compression leggings, which are made of neoprene, effectively reduce belly, thigh, and hip fat. They are also very comfortable at the same time.
Anti-Cellulite Compression Leggings
About 90% of women have cellulite, which is a medical condition. It is distinguished by a dimpled appearance on the skin on the buttocks and immediately beneath the thighs. Anti-cellulite leggings are a strategy to protect against it even though it is genetically unavoidable.
While you engage in activities like going to yoga or the gym, running in the park, or performing regular household chores, these compression leggings cover certain areas of your skin. They keep the skin stretched, which lessens the likelihood that it will layer together, lessening the "dimpling effect," and massage the cellulite away.
They are breathable, very comfy, and squat-proof. Additionally, they help to flatten your stomach and give you more confidence to move.
Ankle-length socks and a stylish pair of joggers go well with these leggings.
Ripped Leggings
One of the latest apparel trends in the fashion industry at the moment is ripped leggings, which have cuts or holes in them. But keep in mind that these trendy items are only appropriate for casual attire or unofficial gatherings.
Treggings
Leggings and trousers are combined to create treggings. Women who prefer to avoid both skin-tight leggings and baggy pants would be most pleased to learn about this style. Considered "work leggings," this style is incredibly comfy for independent women working in the public or private sectors.
Jeggings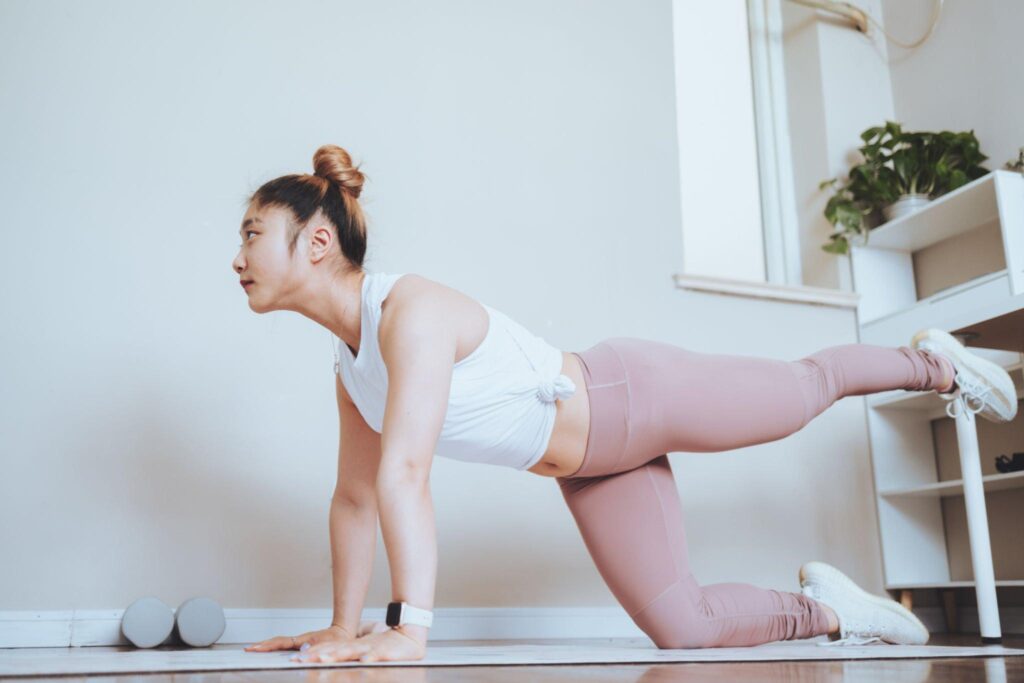 Jeggings have this name because they blend leggings and jeans. They are extremely versatile and available in a variety of colors and lengths. These are just as adaptable and appropriate for any situation as ankle-length leggings are.
Jeggings are cozier than slim jeans because they may be extended. They add greater back support than normal leggings do.
Stirrup Leggings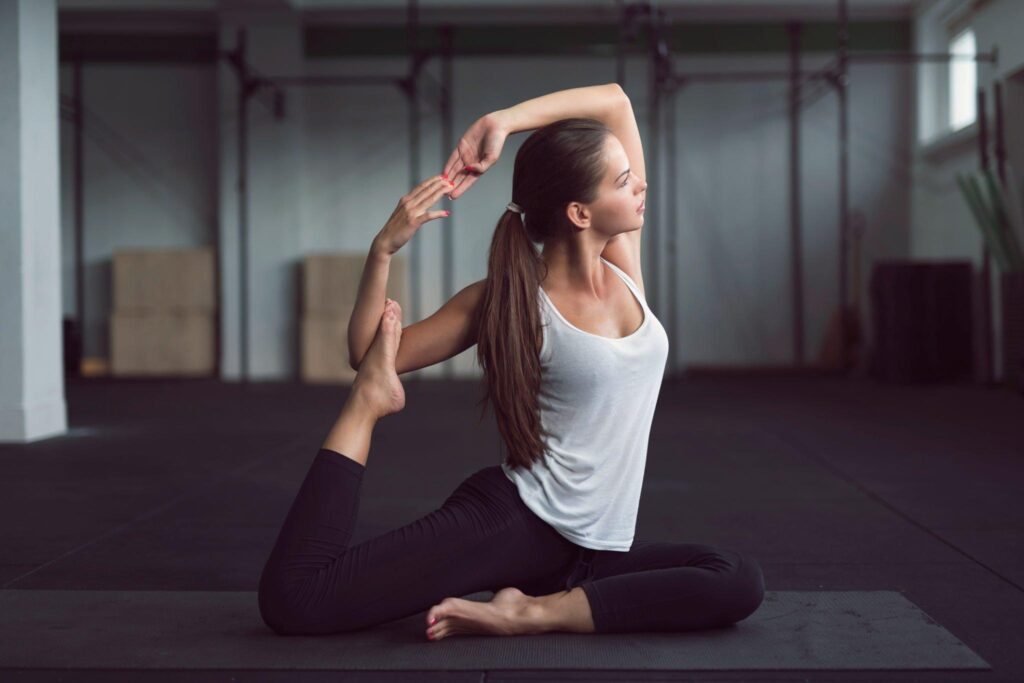 Get yourself some stirrup-style leggings if you want your bottom to have a dancer-like appearance. It includes a mechanism that allows you to fasten the strap around your ankle. From the back, it exudes a linked vibe. To make it easier for your foot to hold, these are typically constructed of slightly lightest fabric. Simply choose the stirrup legging in your preferred color to experience its modern vibes.
Which Type Of Leggings Is Best?
When buying any item of clothing, finding the appropriate size and fit is crucial. This is particularly valid if you're looking for new leggings. If you want to wear leggings for exercise or to wear with your everyday outfits, you should seek pairs that provide adequate coverage without restricting your range of motion.
However, not all leggings manufacturers have standardized their leggings' sizes and fit. It's far too common to locate the ideal pair of shoes in a particular size at one store just to realize that you are a completely different legging size at another. We've got a few cutting-edge tips in this post to help you choose the leggings that fit your body type and are the proper size. When you browse a variety of leggings, knowing this advice and tactics can be helpful.
The best types of leggings are those that go with your overall look, are the right length for the occasion (exercise, formal party, casual wear), and are strong enough to last. The best legging should enhance your beauty and provide comfort.
What Leggings Are Most Flattering?
7/8-length leggings are preferred by the majority of people. Many claims that whereas cropped leggings might make you appear shorter, this length elongates the leg perfectly.
The 7/8 length is just long enough to display the ankle area in a really attractive way (versus full-length ones, which cover this area.) This "visual break" emphasizes the ankle's bend and gives the impression that the leg is longer. One gets the sense that the silhouette is streamlined overall. When it's cold, wearing "invisible" socklets will emphasize your ankle even more and heighten this illusion.
FAQs
Are Tight Or Loose-Fitting Leggings Better?
Leggings should feel secure and snug on you, or they should be just the right amount tight. They're probably too big if they just "feel there" without being snug. Keep in mind that they will expand more with use (from wearing, cleaning, etc.), so go for snug at first.
Which Is More Comfortable, Leggings Or Jeans?
They are always gentle on the skin and perfectly tailored to the lower body, whether they are made of pure cotton, mixed lycra, or other textile fabric types combinations. Leggings are significantly more breathable, flexible, and unrestrictive during all kinds of activity than jeans are.
Final Words
All different kinds of leggings are a great addition to any wardrobe. These are every woman's secret fascination with fashion and offer unrivaled comfort with a dash of elegance. Explore these possibilities right away to add new styles of leggings to your wardrobe and give it a stylish update!