Knowing where to begin might be challenging given the widely different types of hats available. Check out this hat style guide if the variety of hats available is making you feel a little overwhelmed. Although hat varieties have evolved over time, certain hat looks have endured for a good reason.
There is a distinct every type of hat fashion sense, making custom hats one of the most original and powerful methods to showcase your company. No matter what kind of hat you're looking for, The/Studio has you covered. Each hat offers individual customization options so you can make it uniquely yours.
You're guaranteed to find a style you adore as we break down the top 37 different types of hat names!
How Many Types Of Hats Are There?
Since forever, caps have served as both a practical accessory and a fashionable one. It has a very long history, and as it has spread over the globe, it has been able to adapt to numerous cultures, geographical areas, fashion trends, and generational differences. This made it possible for a wide range of all types of hats to be sold on the market.
A type of cap or headgear that is very snugly fitted. Warmth is provided, sun rays are blocked from the eyes, and of course, it's a fashionable accessory. Most of these are fashioned from woven and knitted fabrics, using all the primary fibers, as well as other materials like fur, rubber, buckram, wood, etc. If the many varieties of hats were to be counted, there would be more than a dozen, and that's even without taking into account the most common design motifs throughout history.
There are different types of hat names available in a variety of sizes and forms. We won't get too deep into unusual hats like bowlers, boaters, berets, or others in this activity. Instead, let's concentrate on the different styles of caps that are most suitable for personalizing your team. Read on to discover more about the unique characteristics of each of the different kinds of hats.
Ascot Caps
In contrast to the ivy and flat hats, the Ascot cap has a more rounded crown contour and is frequently stiffer and made of wool or felt.
Apple Cap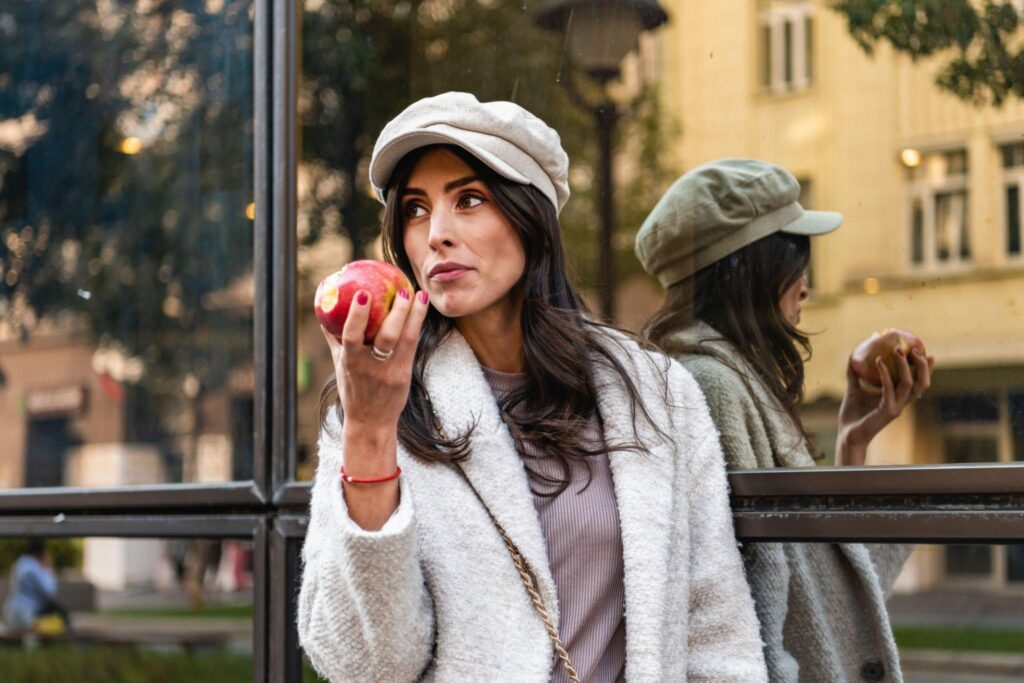 The newsboy cap, which is detailed farther down the page, is essentially a larger version of the apple cap. It has eight panels and is completed with a stitched button on top.
Beach Hats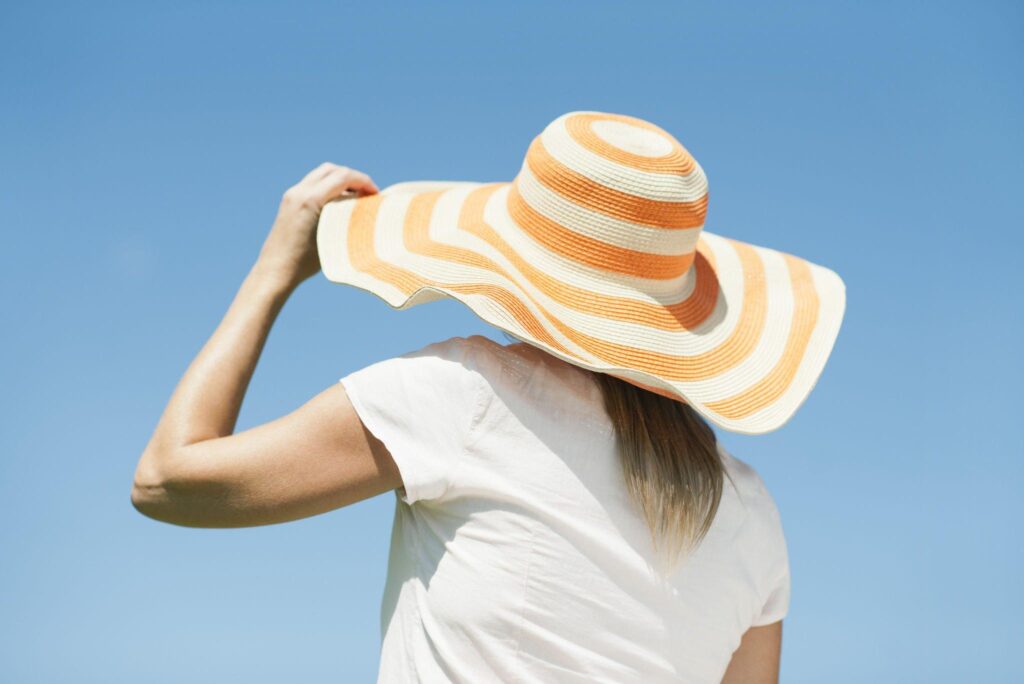 The beach hats often called sun hats, are designed for sunny days outdoors. To provide relief from the heat of the day, this well-liked-brimmed type of hat is constructed of light materials like straw or raffia. Perhaps most essential, sun hats' broad, circumferential brims shield your skin from harmful UV radiation. Beach hats are designed to be both fashionable and practical, therefore they are constructed of quick-drying materials that can withstand being thrown in the sand or in your beach bag.
Berets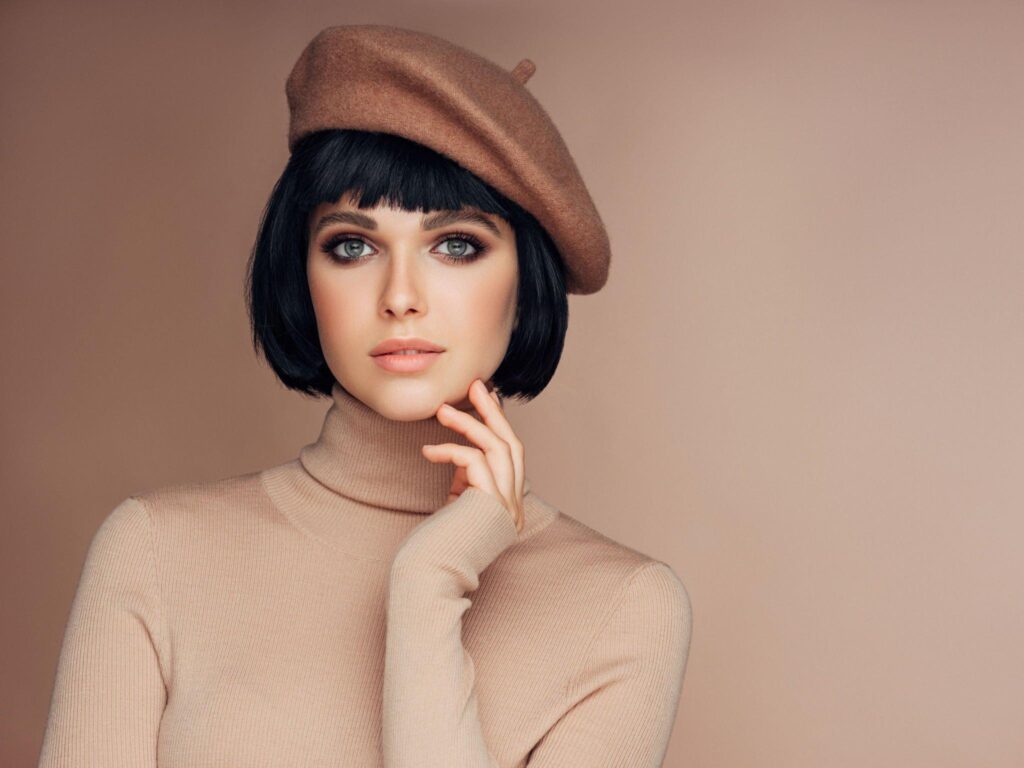 In the Basque region, which is situated between Southern France and Northern Spain, the beret hat type first appeared in the 17th century. Berets are still frequently worn in this region because of the Pyrenees mountains, which are located there. Berets, which are also known as painter caps or artist hats, can be constructed of wool, cotton, or synthetic materials (we only use wool that is free from all forms of animal testing). This round, soft, and slightly puffy hat shape provides protection from heat and cold in addition to a traditional French look.
Boater's Hat
The boater hat often called a skimmer hat, is a summertime headwear style that peaked in popularity in the 1800s and 1900s. A traditional skimmer hat is constructed of straw and has a flat top, a small to medium-sized brim, and a ribbon wrapped around the crown. Boater hats feature a classic look that makes them a fantastic choice for a warm-weather hat that can be worn on the lake and in more formal settings.
Conner Hats has updated the boater hat design to accommodate both practical requirements and cutting-edge fashion. We've created boater and skimmer hats using eco-friendly materials that are rapid drying, water resistant, and some even float!
Bobble Head
These were made with wool and are warm for the wearer, making them appropriate for cold weather. This has a beanie-like appearance and offers a secure fit on the head. Torque or stocking caps are other names of different hats for these.
Boho Hat
Boho hats are among the most well-liked floppy hat shapes, taking inspiration from the easygoing, hippy fashion of the 1960s. This broad-brim hat style, which can be dressed up or down, is ideal for the free spirit looking for a new music festival hat. The boho hat type suits a variety of face shapes because it comes in a variety of colors and brim sizes. Additionally, for the hat lover who is constantly on the go, floppy hats provide excellent sun protection.
Bowler Hat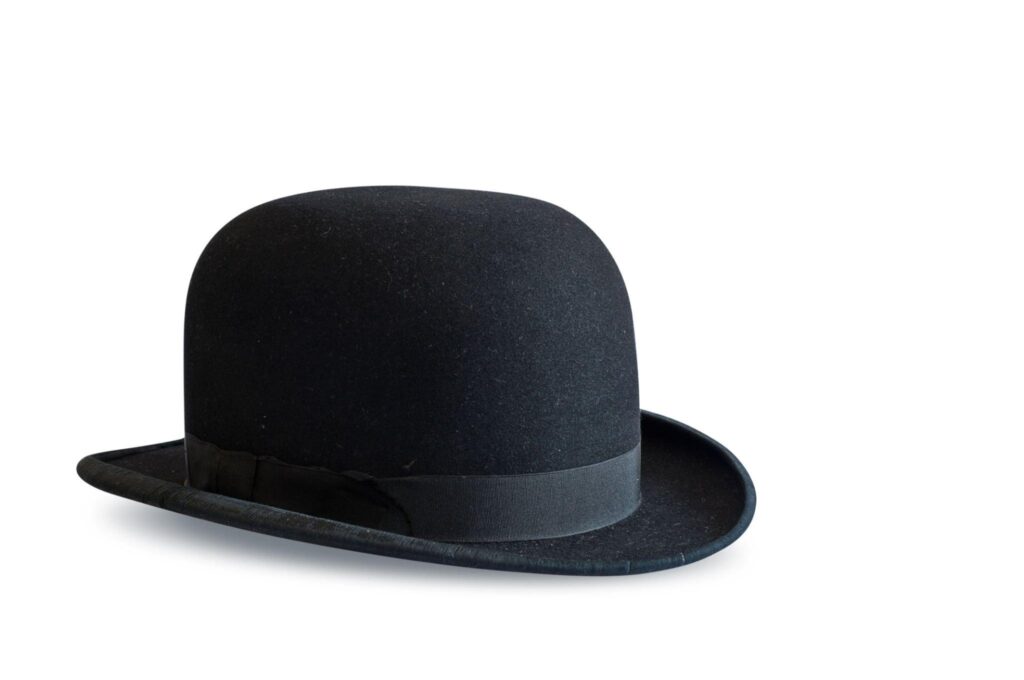 Bowler hats, which have their roots in Britain from the 1800s, were developed as a solution to the problem of top hats that came off too readily when riding horses. Derby hats, sometimes known as bowlers, soon acquired acceptance in the USA. In the American Southwest, where horseback riding and other physical activities made top hats inappropriate, derby hats were useful for the same reason that bowler hats were popular in Britain. The firm felt used to create this sturdy type of hat has a shorter brim. Bowler hats are still a timeless hat design today after becoming famous on Charlie Chaplin's head.
Bomber Hat 
The big earflaps and chin straps on these are designed for use in extremely cold conditions. The interior of them is lined with fur for insulation, and the felt exterior. Such hats often have no brim and extra eye flaps to keep the forehead warm.
Cloche Hat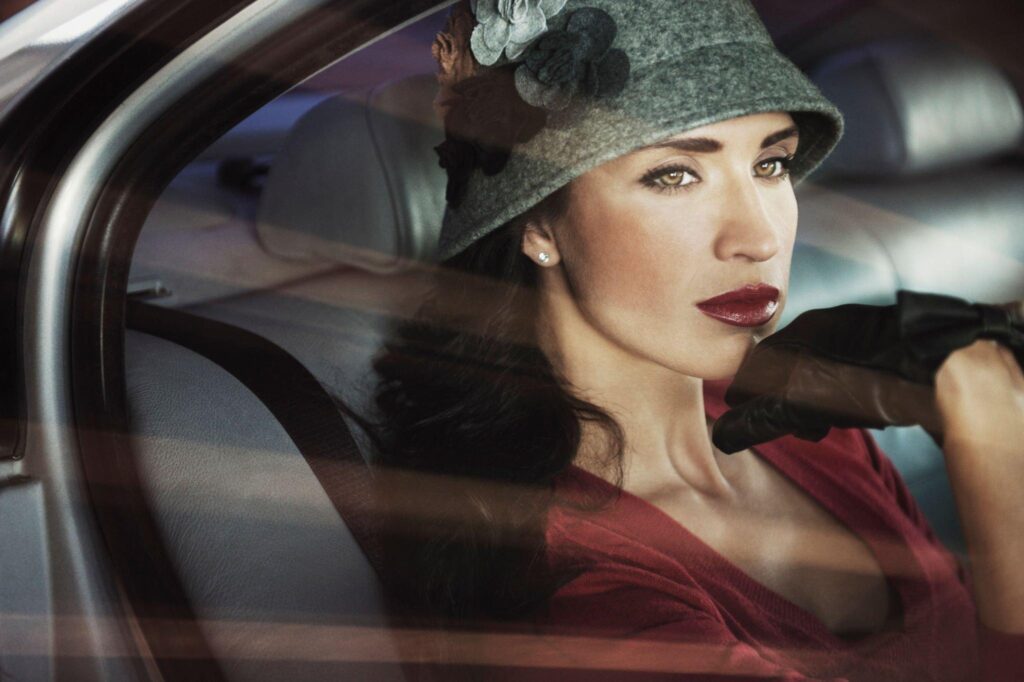 A distinct era, when speakeasies were in use and the Roaring 20s were in full swing, is brought to you by the close-fitting, bell-shaped cloche hat style. Cloche hats, often known as flapper hats, are a soft and cozy wool hat type. They have embellishments all around the crown and are available in a variety of colors to suit any fashion.
Chef Hats
While they prepare food, cooks in numerous restaurants use white hats with pleats. Toques were initially worn in Europe in the 19th century. Back then, each hat pleat stood for a dish the cook had perfected. They are worn more out of tradition than anything else these days.
Event Hats
A birthday celebration would be incomplete without party hats! Although these paper hats are extremely affordable today, they were formerly expensive goods. Pharaohs of Egypt and monarchs and queens of the Middle Ages all donned distinctive conical crowns. Their supporters might more easily recognize them as noble because of this distinction.
Field cap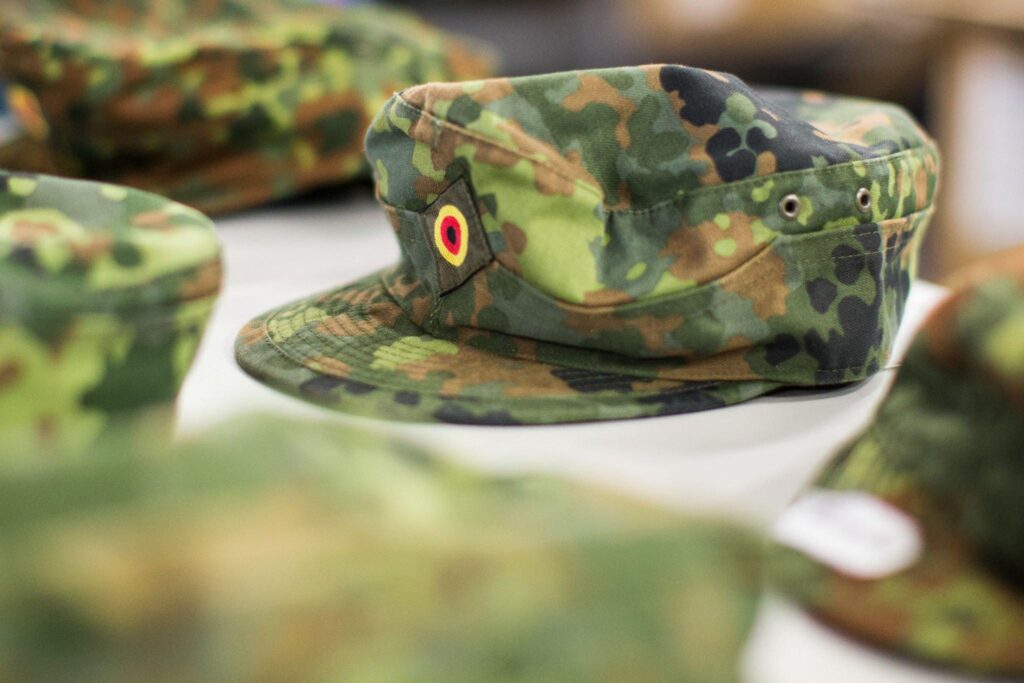 Due to its frequent use in the military uniforms of various nations, this sort of hat is frequently referred to as a military cap. Field caps resemble different types of baseball hats in some ways, but they have a flat top as opposed to the rounded top of the baseball cap and a stiff, slightly rounded visor. While maintaining the same robust design components, military caps offer differentiation from the typical types of baseball hats.
Fez
The fez style originated in Fes, Morocco, and remains surprisingly prevalent today. Thanks to "Dr. Who," it has recently gained in popularity. It has a tapering cylindrical shape and is most frequently seen in red. The tip generally contains a tassel.
Fascinator Caps
Following the royal wedding, fascinators made a significant comeback, and vendors were unable to keep up with demand. An accessory known as a fascinator is a headband-style cap that can be as basic as a bow on top of a headband or as elaborate and big as the wearer chooses. They can also be referred to as "cocktail hats," but the key distinction is that they are either clipped to the hair or worn with a headband.
Gambling Hats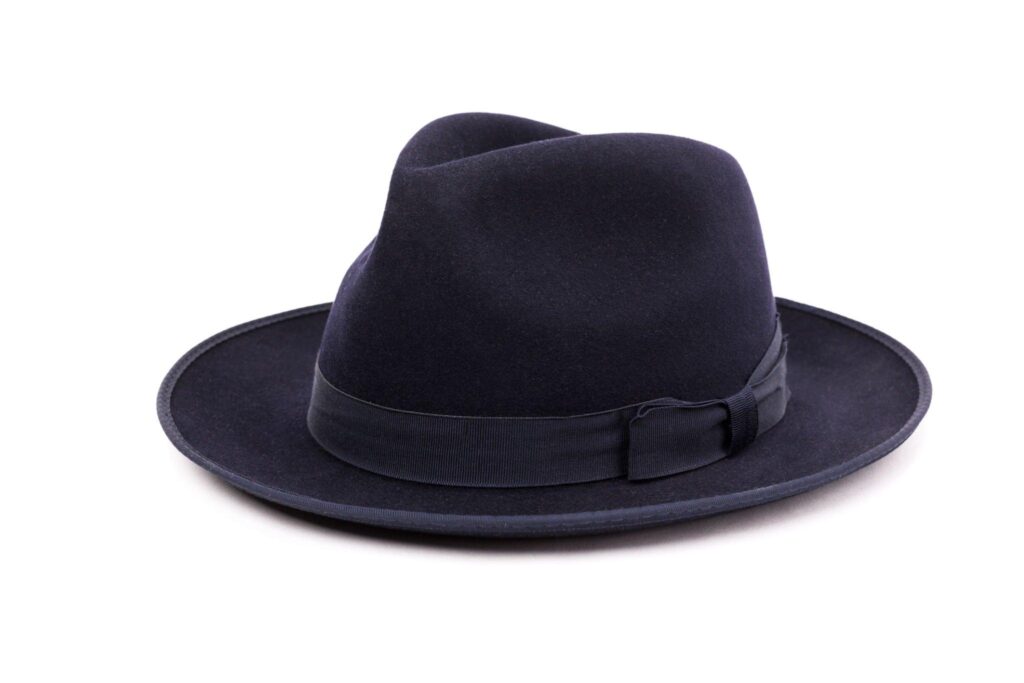 This hat's design is a fusion of western and outback fashion. Gambler hats come in a wide variety of hat materials and have an eminently recognizable oval crown. They are therefore appropriate for a variety of events and weather conditions. Gambler hats are a stylish hat that is very comfortable and provides excellent sun protection. They are at home in the days of riverboat casinos floating along the Mississippi River. For those who desire a taste of western flair in a more subdued fashion, the modern gambler hat is the ideal look.
Graduate Caps
Well done, graduate! I'd like to give you one more history lesson before you go on to better things. Since the 12th century, graduates have adorned themselves with hats, sometimes known as mortarboards. According to historians, intellectuals wore long gowns and caps for the end-of-year event to foster solidarity.
Hat of Homburg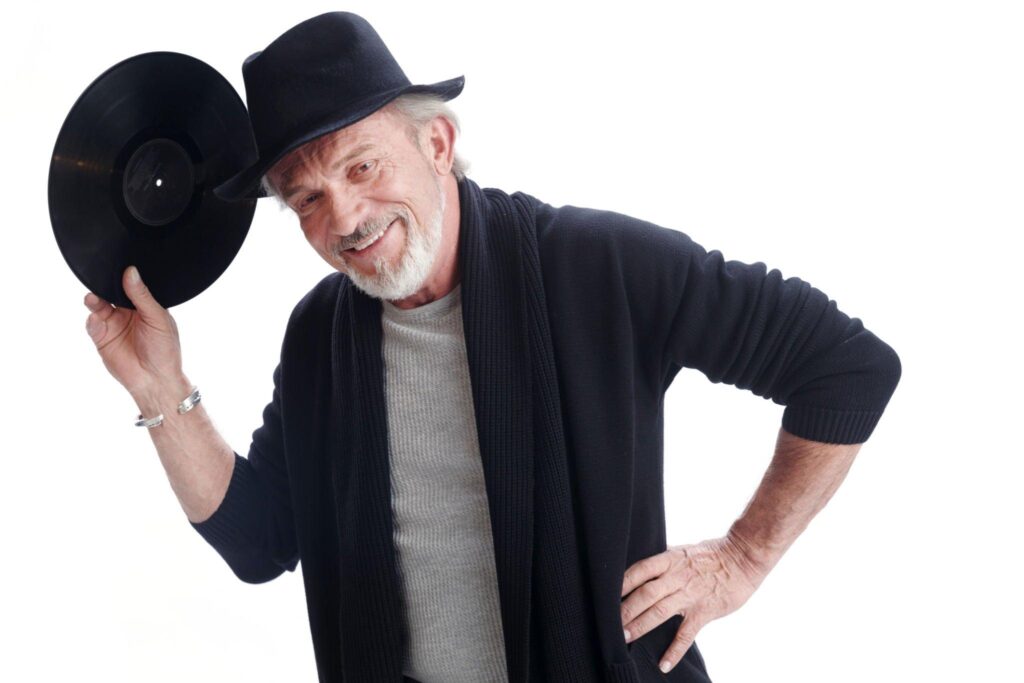 Do you need the Godfather hat? The style you seek is the Homburg hat. The Homburg hat, made famous by Al Pacino in The Godfather, is also referred to as a gangster hat. The prominent center dent in the crown of this kind of hat makes it simple to recognize them. Hats made in Homburg have an oval shape with subtly curved sides. Any outfit may be elevated with this sophisticated look.
Outdoor Hats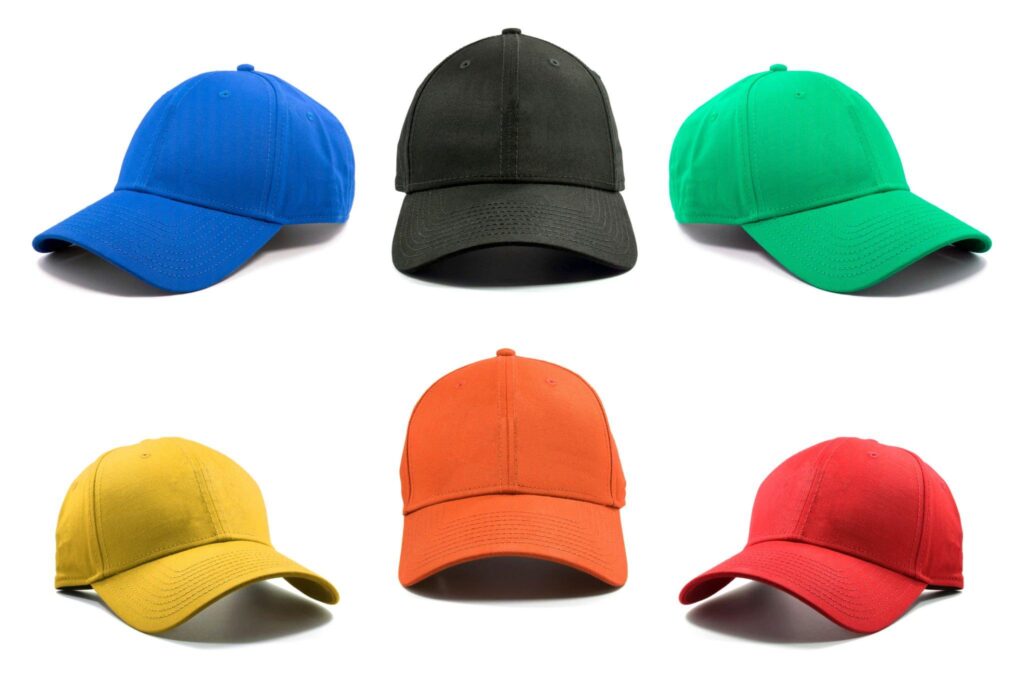 Conner Hats, an Australian company run by a father and son, is, to put it mildly, an expert in outback hats. The severe extremes of the Australian outback are designed for the Aussie hat style. Crocodile Dundee made the Australian hat style popular, but its tough construction goes beyond aesthetics. The wide brim of an outback hat dips down in the front and rear, providing the wearer with the most possible sun protection. Outback hats are made from durable materials like leather and cotton.
Pith Helmet
Pith helmets, which feature a distinctive, rounded crown and are composed of breathable materials—typically straw—were first developed as helmets for militaries operating in tropical regions. This style of hat is typical of safari trips and tropic explorations, as well as occasionally being seen on postal service employees in the United States.
Peruvian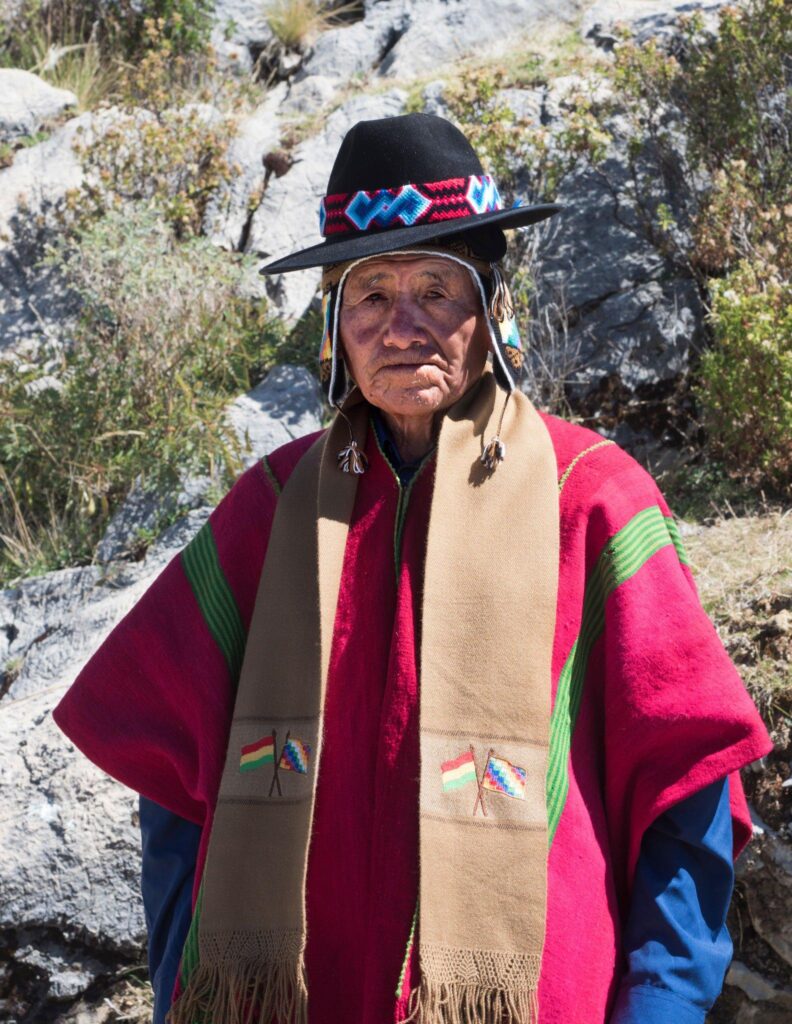 The two tassels dangling off the bottom of the ear flaps on either side are a style feature of the Peruvian beanie or cap that makes it simple to identify. It resembles a beanie but adds two extra-large, lengthy ear flaps for warmth and a little bit of elegance. They frequently have a pom or ball on top and typically have a beautiful weaving.
Private or Military Cap, Mao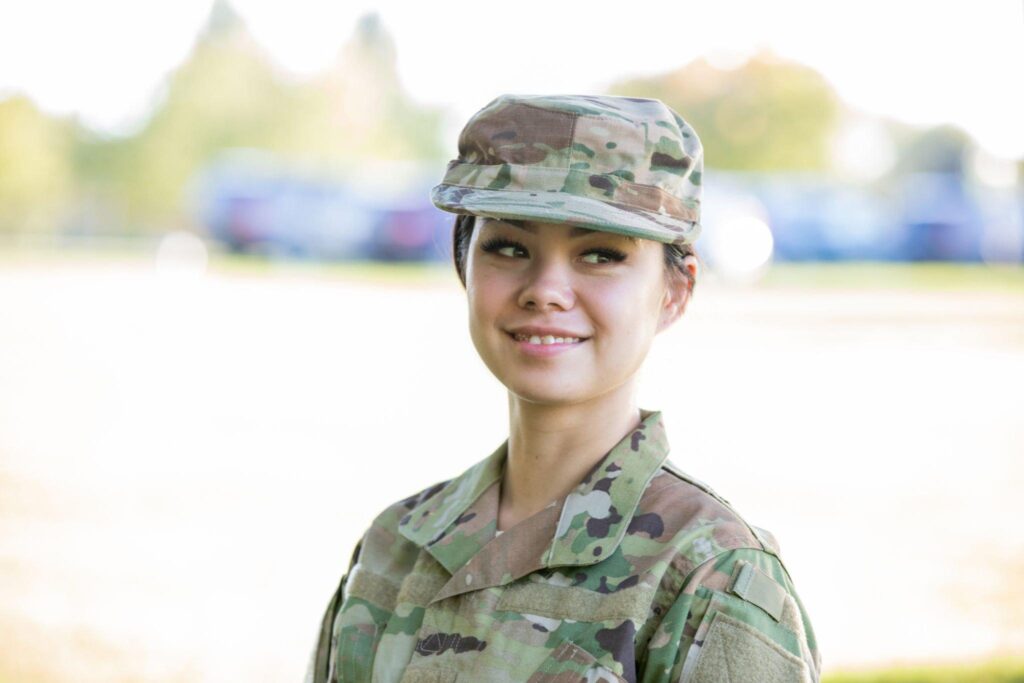 The minimalist, stubby Mao cap, often known as the private cap, has a military-style appearance. A 2 to 3-inch short brim and a similarly short, flat-topped crown are distinguishing characteristics of this style. Both men and women can wear these hats, which are a terrific alternative to the typical baseball cap.
Steampunker Hats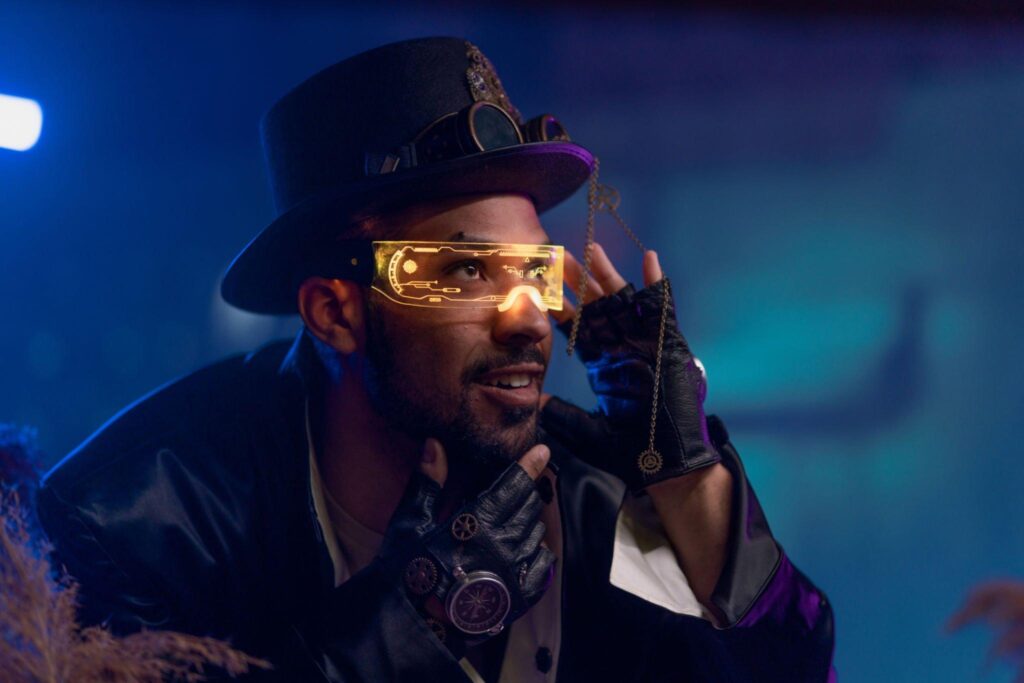 Steampunk hats, a style from the Victorian era, honor the invention of steam-powered machinery and the splendor of Victorian apparel in the 19th century. As a standalone fashion statement, steampunk hats are regaining appeal. To make eye-catching and distinctive hat types, steampunk fashion adds cogs, chains, and lace to traditional hat designs like top hats and bowlers.
Safari Hat
When seeking a hat with excellent sun protection, safari hats are a popular choice because they were designed to fit in perfectly in scorching desert regions. Safari hats come in a variety of materials and have brims that range in size from modest to big and gently slope downward. Select a mesh safari hat if being cool and lightweight is your top priority. Trying to find the best sun protection? Choose from more than 50 safari hat designs made of organic cotton and hemp.
Trucker Hat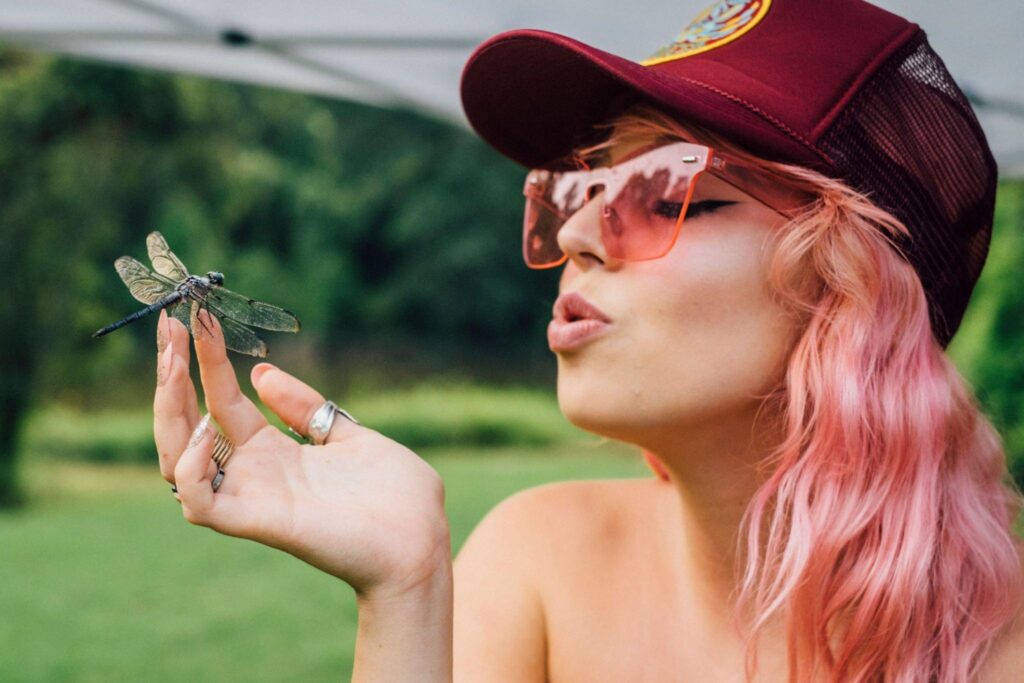 Trucker caps, a descendant of the perennially fashionable baseball hats, are almost identical to baseball hats in shape, with the exception of the two front pieces of cloth, which are covered in mesh panels. Trucker hats, a hat design that has garnered widespread appeal, are often adjustable through snaps along a back strap.
Top Hat
Ah, the brilliant symbol of genuine class. Possibly the most well-known style of hat is the top hat. In the 1800s, the most affluent people in society wore top hats, which have lofty crowns and narrow brims. Now, this novelty hat embodies formal clothing manufacturers (or a fun occasion) well!
Vissla Hat
For its simplicity and portability, the visor is a terrific look that is highly sought after. A visor, which is effectively a cap without a crown, merely meets the requirement that the top of the head is exposed. There are already 3/4 brims with a split for a woman's hair in the rear and full brims that resemble donuts.
Wedding Hats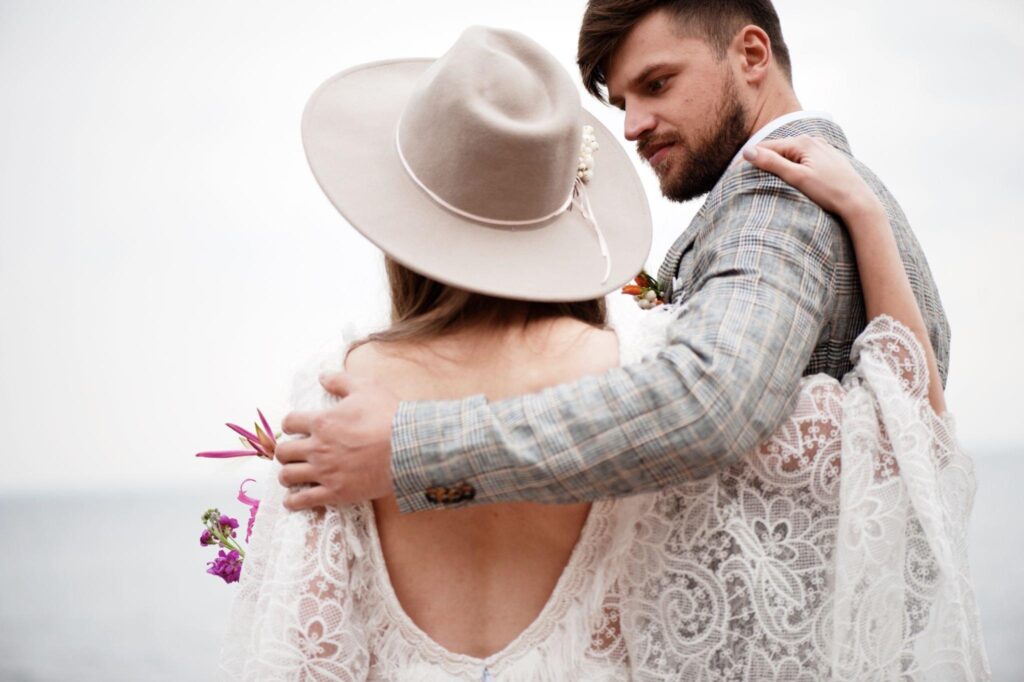 You need a unique hat for your special day. Wedding hats give a distinctive touch to any event, from elaborate fascinators to coordinated designs for the entire bridal party. The location of the wedding has a big impact on the wedding hat styles. Beach wedding hats provide relief from the sun without sacrificing fashion for outdoor festivities in warm weather. Organizing a formal event? Select a wedding hat that fits the bill.
Western Hats
This traditional design from the American Southwest has a very wide brim that was made to shield your face from the elements. The traditional cowboy and cowgirl hats, which often have a brim that flips up on the sides, are primarily designed for practical use. For various purposes, western hats are manufactured from a range of materials. One of the best kinds of headwear for rainy days on the ranch is waterproof cowboy hats. For hot, dusty midsummer days, lightweight straw cowgirl hats are the finest choice.
What Is The Most Popular Hat Type?
Our wardrobes have included hats for many years. Despite the fact that the formal hat's use peaked in the 19th and 20th centuries, hats are still highly popular – more so than most people realize.
Let's look at some of the headwear that is currently the most in style.
Baseball Cap
When the Brooklyn Excelsiors initially donned a variation of the six-panel hat type in the 1860s, baseball caps gained popularity and are currently among the most popular hat designs available. The front of this style of hat has a medium-sized bill, and the tops of its five to six types of fabric panels are finished with little buttons. The fact that baseball caps are a hardy hat type that provides decent face sun protection makes them ideal for everyday usage. Baseball caps are a hat style that can be dressed up or down for many situations due to the range of fabrics and understated designs available.
Beanies
Your hair stays out of your face and your head stays warm with a beanie. They are available in a few unique fits that can drastically alter the attitude of your headwear. For example, slouch beanies can be used to house all those stylish dreads. Be prepared for compliments about the reservoir tip if you wear a slouch beanie. Beanies in the skullcap design are form-fitting and exude toughness; at least one facial scar should go with them (shaving, rail grind accident, they are all good). Roll-up beanies fulfill their purpose and have a lot of uses.
Beanies Hats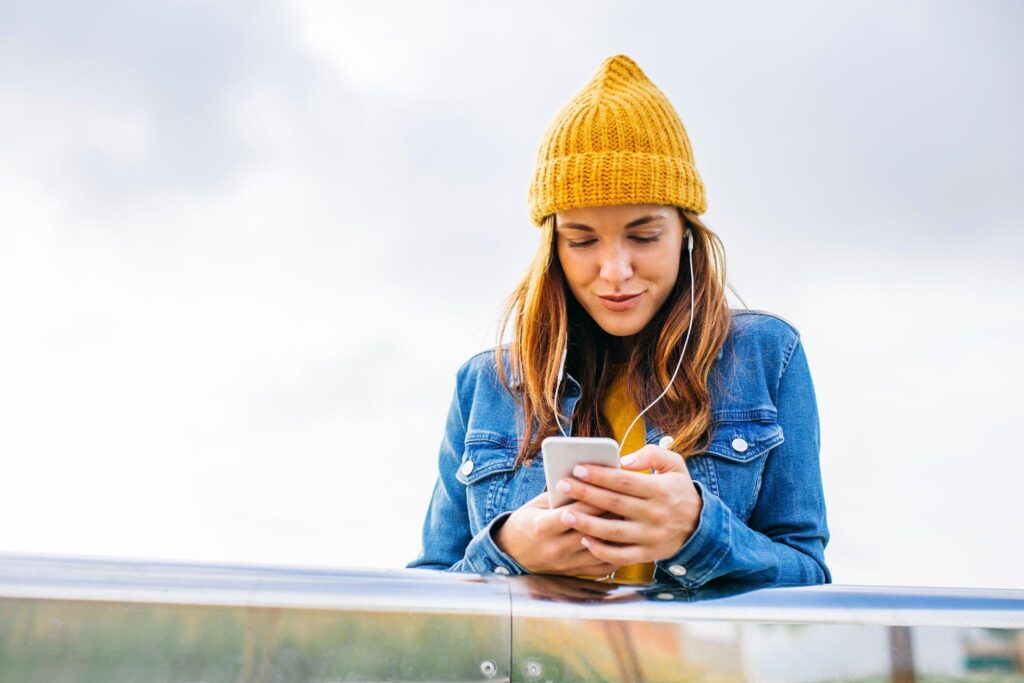 Beanie hats are a wintertime classic and much more in the season than baseball caps. Of course, this is because of their comfortable, plush materials and protection for delicate ears.
What percentage of people wear hats? When necessary, a staggering 48% of them claimed to regularly don winter-style headwear.
Of course, winter hats in general, including beanies, are highly popular. They are rarely worn after April at the latest, and their use is greatest from November to March.
Bumper Hats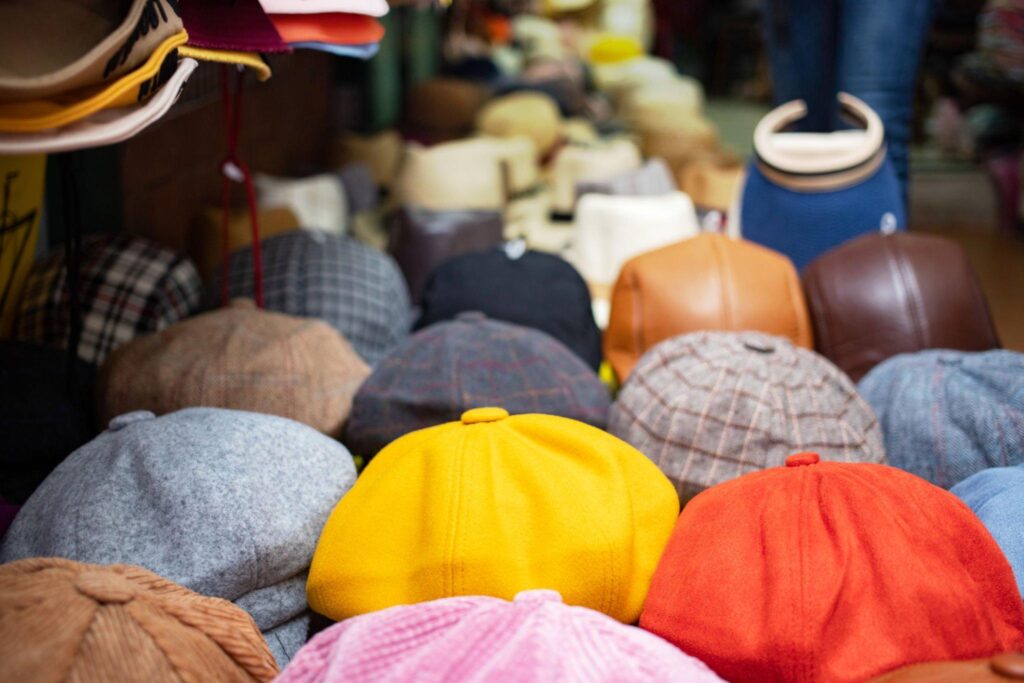 Bucket hats, also referred to as Boonie hats, are a hat design that has seen its share of arduous labor. In order to shield against the sun and the rain, Boonie caps were popular during the Vietnam War. This soft hat has a medium-sized brim and chin strap, so the weather protection it gives stays in place all day. The bucket hat is an excellent travel accessory due to its exceptional comfort and packability.
Fedoras Hat
Although fedoras first became popular in the 1920s, they remain one of the most often worn different hat styles today. Frank Sinatra's trademark fedora hat has changed over time to become slightly distinct hat types such as the Pork Pie, Trilby, Snap Brim, and Stingy Brim. The thin brim that twists up at the back of this traditional hat gives it a timeless appearance. We've revolutionized the fedora hat style ourselves, which has inspired us to use premium materials and timeless design to provide a range of fedoras that will last a lifetime (and tread lightly on the environment).
Lifeguard Hat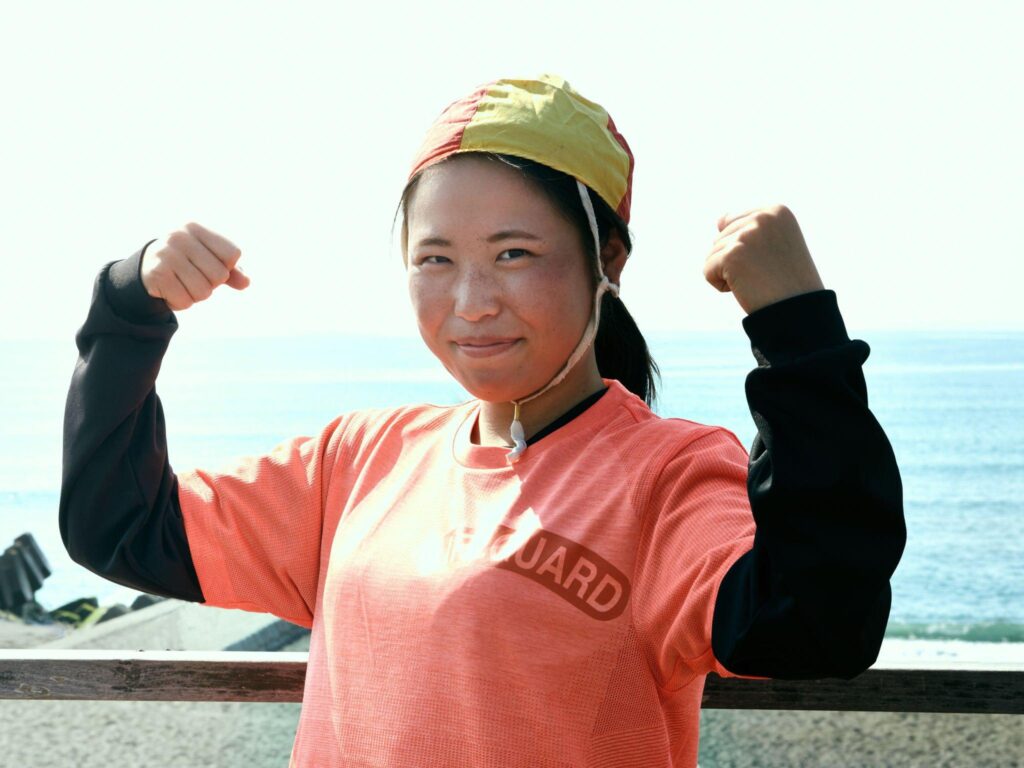 The lifeguard hat has long been a standard in beachwear and sun protection. Our UPF50+ handwoven straw hats are our most popular hats, distinguished by a wide and thick brim all the way around.
Our straw lifeguard hats are sturdy, cozy, and a simple method to block the sun. Both adults and kids will love our straw lifeguard hats. View our selection of straw lifeguard hats for adults and kids.
Newsboy And Flat-Billed Caps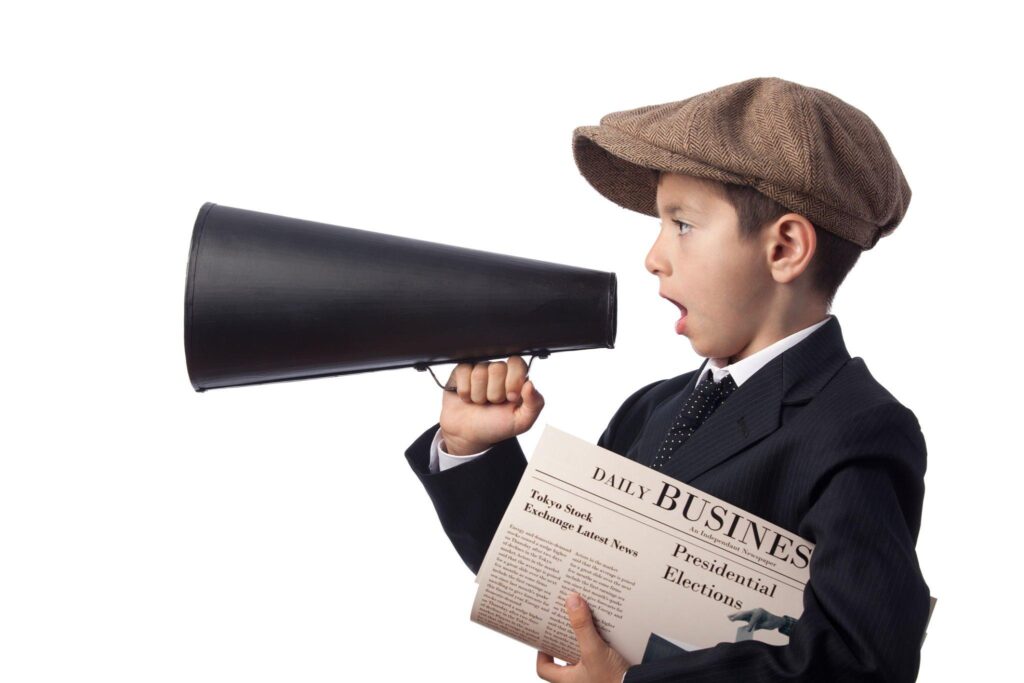 The style of this hat is present under all of its different hat names. The newsboy or paperboy cap, often referred to as an Ivy, Ascot, or Duck Bill cap, gained popularity as a result of government regulation. All men who were six years of age and older had to wear wool flat caps.
The flat bill different cap style has grown in popularity all over the world since it was allegedly mandated as a measure to encourage wool use. This design has material that covers the entire crown and short brim while maintaining a low profile. The newsboy cap, like the peaky blinder hat, is a timeless design that may be constructed from a variety of fabrics and worn in any environment or situation.
The Panama Hat
During the 19th century, when numerous miners in the California Gold Rush traveled through Panama, this form of straw hat, which had its origins in Ecuador, became increasingly popular. The Panama hat, with its thick weave and medium-sized brim, was created to meet the demand for sun protection in hot, tropical climates. Panama hats go well with textiles like silk and linen due to their light hue and exquisite weave. Because of this, the Panama hat looks great at any warm-weather event.
What Are the Different Parts Of A Hat?
Crown-Shaped Hats
The top of the hat is also referred to as the "crown." Above the brim of your hat, this region is located. The indentations formed around the sides, back, and front of the crown is referred to as the dent or pinch of the hat, also known as the crease. The following are examples of typical crown forms:
Torn Drop / C-Crown
When viewed from above, this sort of crown has a teardrop-like shape. The reason it is also known as a "C" crown is that, when viewed from above, the crown's back clearly resembles the letter C.
Central Dent
A single crease that runs along the middle of the crown and typically has a depth of 1-2 inches is the center dent style.
Round / Oval
The most typical crown shape for a Gambler hat is oval or round, and this makes it easily identifiable. It does, however, exist in various fashions as well.
Top Flat
The Spanish Zorro style, top hats, fezzes, and pork pies all have a version of the flat top.
Diamond
The diamond crown, a less popular form, appears exactly as it does when seen from above. Modern fedoras tend to have wider crowns with this form.
Most Common Materials For Hats
There are countless fabrics available for hats, whether you're an avid hat collector or you simply want to learn more about the various hat designs.
Understanding the fabric of different types of caps which is crucial since it will help you take proper care of your hat. Depending on the material of your cap, you can even use certain ways to stretch it. Picking the appropriate strategy is crucial because not all stretching techniques will be effective for all hat styles. If not, you might hurt or damage the cap's construction.
Cotton
The cotton hats are typically quite sturdy, frequently packable, and frequently crushable. They are often softer and come in a wide range of colors.
Wool Felt
When wool is rolled, compressed, and exposed to moisture, heat, and pressure, the fibers mat or interlock, resulting in the felt fabric. It is silky and available in a wide range of hues.
Straw
Straw comes in a plethora of kinds that are used to construct hats. They differ in terms of color, fineness, durability, and strength. Straw from the toquilla palm is used to produce Panama hats, while raffia is utilized to make a variety of crushable and packable hats. Any straw can be used to weave a hat, but the best ones are hand-selected for their uniformity of color, texture, and pattern.
Paper/Toyo – Constructed from twisted, woven paper, this fiber is remarkably durable, affordable, and light. Avoid using or getting wet in the rain. Wool Felt: Wool strands are matted or interlocked together to form the felt fabric by rolling, pressing, and adding moisture and heat. It is silky and available in a wide range of hues.
Soft Felt
Similar to wool felt, but using finer and softer materials, fur felt is made. The majority of fur-felt hats are made from the pelts of rabbits, beavers, and hares. When you grasp or touch fur felt, you will immediately notice the superior softness compared to wool felt.
Polyester
Hats made entirely of polyester are uncommon; most often, cotton is used. Although they do not breathe as well as other textiles, these hats typically have a fairly long lifespan.
Paper Braid/Toyo
The material used to make toyo, also known as paper-braid hats, is finely woven paper. The paper is shaped into the required shape after being weaved into strands similar to straw. Due to their reasonable endurance and low price, they have been gaining favor. Even while this material is fairly tough, it is still not as strong as raffia or straw, and it is harder to steam back into shape after being crushed. You should definitely keep this item out of water.
Related: What Is Fabric, And What Types Of Fabrics Are There?
Buying Guide for Prefect Hat for you
Strained brim: A hat with an extremely short brim is known as having a stingy brim. Usually, the term "short" refers to 1-2 inches. This may also be seen as a distinct style in and of itself.
Packable/Crushable: The idea that a hat would always revert to its former shape after being folded, crushed, or otherwise pounded on is a frequent misunderstanding about packable/crushable hats. Simply said, this is untrue. It generally signifies that a hat can tolerate greater abuse or is not so fragile that it will shatter when this action is applied when you see a "packable/crushable" tag on it.
Additionally, a little steam and love may be needed to restore the hat to its natural shape if it is semi-rigid or has a stiffer brim or crown. Bucket and Boonie different style hats and soft that are normally found on women's hats would be the exceptions to this rule. In any event, always consider the terms "packable" or "crushable" to mean durable as opposed to a hat that will always be perfect.
Shapeable: When hats are referred to as having this quality, it signifies that a metal wire has taken the place of the typical plastic wire that is woven within the brims, allowing you to alter the brim's shape any way you see fit.
Sun Protection and UPF: When hats are mentioned as having this feature, it implies that the typical plastic wire is woven within. UPF, which should not be confused with SPF, stands for "Ultraviolet Protective factor" and relates to a few aspects. The weave, color, weight, stretch, and moisture of the cloth are some of these elements.
Additionally, fabrics may be treated with a protective substance first in order to obtain ultraviolet protection, and then the other components will determine the actual UPF rating. The ratings are as follows: brims have been replaced by a metal wire that lets you customize the brim's form whatever you like.
How To Pick A Hat That Is Right For You?
There are numerous different types of seam hat styles that you can wear to fit your personality and the event you're going to. When selecting a hat that fits you, take into account the following factors:
Your Face Type
In order to highlight their individual qualities, each person requires a different hat type. Before choosing a hat, think about the shape of your head.
Select A Hat That Is Appropriate For Your Height
It is advised to wear a hat with a short, rolled-up brim and a high crown for all the short people out there who want to elongate their silhouette. For the tall ones, a hat with a wide brim and t-shirt design ideas will be ideal.
Depending On Your Personal Style, Choose A Hat That Fits You
One of history's most recognizable accessories is the cowboy hat. The traditional hat has been a representation of toughness and manliness for decades, from John Wayne to Marlboro. But how do you do it properly? Simply because you enjoy it and it looks well on you, you shouldn't choose a hat based on how often it is worn. Knowing who you are and understanding the style that best suits you are crucial.
Minimalistic Style

Fashionista

Classical Style

Downtown Style
Occasion
When attending a big gala in the city or a casual event at the beach, hats can be worn on any occasion. Your reason for wearing the hat should be a key factor in your selection.
You should get a straw hat that allows your head to breathe if you're seeking a useful sunhat. Any type of hat will suffice if all you want to do is appear fashionable while running errands! You can reduce your choices and choose wisely by knowing what you'll use your new hat for. 
Seasons
Hats are an extremely adaptable accessory that can be used in practically every season. Felt Hats are one of the trendy accessories for the fall and winter, but they can be a great complement to your overall style in addition to keeping your ears warm on chilly days.
Final Words
You can never have too many hats in your closet, whether you choose to toss on a dad cap, add a fedora to your ensemble, or cuddle up in a beanie. Shopping is fun, so have a good time and develop into the hat wearer you were always meant to be! Variety is the spice of life!