Sublimation printing, which utilizes specialized sublimation inks and a heat press, is a common technique for printing graphics onto clothing items like t-shirts. When a solid sublimates, it becomes a gas without first becoming a liquid. The dye's special chemical process is what causes it to adhere to polyester polymers.
Of course, not every shirt is suitable for sublimation printing. This article will discuss the best shirt to use for sublimation, the many kinds of tees that work well with sublimation printing, and some inspiring concepts for sublimation shirt layouts and patterns.
Why Do T-shirt Sublimation Printing?
There is no limit to the creativity that can go into designing a sublimation shirt. Designs can be developed from scratch in programs like Adobe Illustrator or Canva or purchased ready-made from sites like Etsy. Tie-dye prints, flower patterns, and motivational sayings are all on-trend choices for sublimation designs.
T-shirts are the most popular garment to use for sublimation printing due to their high printed surface area, adaptability, and ease of wear. Depending on the design and the effect, however, sublimation can also be applied to tank tops, polo shirts, and even hoodies.
The best shirts to sublimate on are those composed of either 100% polyester or a polyester/cotton blend of somewhere between 65% and 35%. Polyester fibers can absorb sublimation ink and gradually release the ink when heated. Nevertheless, tees made from cotton or other natural fibers may not properly hold sublimation ink, resulting in a print that is either less vibrant or blotchy.
It's crucial to think about more than just the fabric when selecting a shirt for sublimation printing. The best white shirt for sublimation is the best option for printing since they serve as a blank slate for the design and show off the vibrant colors. Sublimation shirt ideas work best on dark fabrics, but pastels and bright colors can be used with the correct design.
How Does The Sublimation Process Work?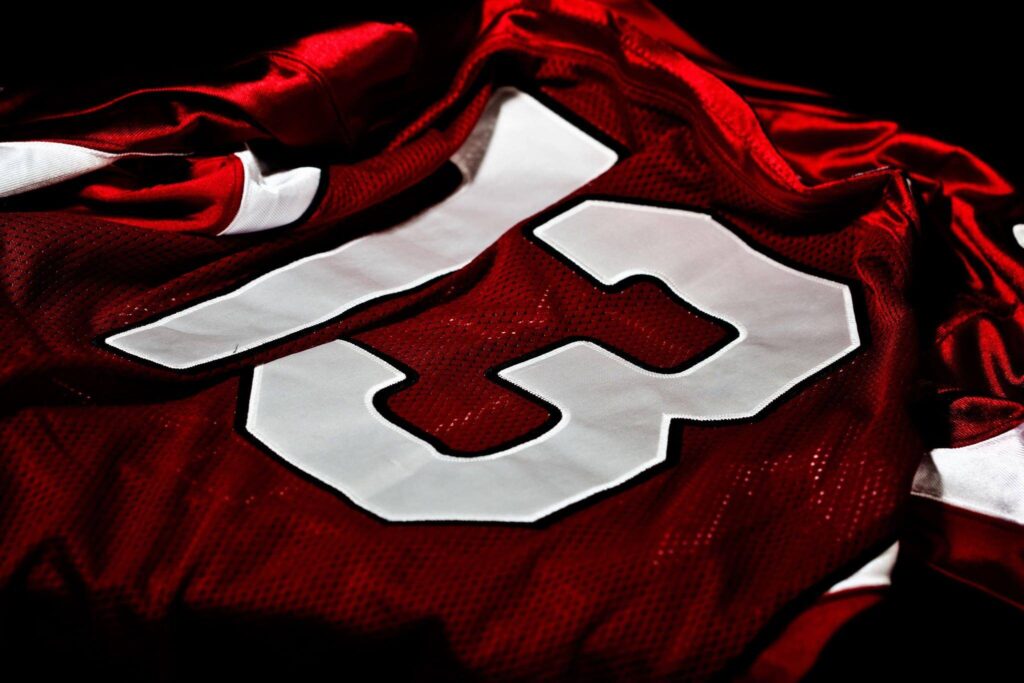 In sublimation printing, these are the most basic steps:
Make or get a digital design and then copy it.

Send the design to a printer that can do sublimation.

Put in a sheet of transfer paper for sublimation.

On the transfer paper, print your design.

Align the paper on a T-shirt made of polyester.

To make sure the design stays on the shirt, use a heat press.

When you take off the paper, you can see your bright, full-color design.
Sublimation And Its Impact On Various Textiles
Fabrics like polyester, cotton, and blends of the two are the most common options for t-shirts for sublimation. Compare and contrast how well they work for sublimation printing below:
T-shirts made of polyester are ideal for sublimation printing. Its synthetic material has been engineered to be tough, breathable, fast-drying, lightweight, and comfortable. It's a staple in the world of cheap, trendy clothing. While polyester isn't ideal for direct-to-garment printing, it works wonderfully with sublimation.
Sublimation dye on cotton doesn't react the same way it does on polyester when heat-pressed. This synthetic cloth was created specifically for sublimation, and it succeeds as the best polyester shirt for sublimation.
T-shirts made from cotton are very common. The greater the cotton blend, the more vibrant your print will be during direct-to-garment printing, but it also works for sublimation. Natural fibers like cotton have superior durability and may withstand more launderings than synthetic fabrics. T-shirts made from ring-spun cotton or combed cotton, for example, are ideal for screen printing.
T-shirts printed with sublimation ink look best on high-quality fabrics like ring-spun cotton. For a more durable, thinner, and wearable result, the cotton fibers are twisted in a spinning ring to create a ring-spun. Prints of higher quality and greater vibrancy can be achieved because of improved surface smoothness.
Cotton that has been "combed" has had all of its impurities removed in preparation for spinning. This method yields the finest, most durable cotton suitable for sublimation printing on tees. Combed and ring-spun cotton makes for the most long-lasting shirts.
Fabrics that are a "tri-blend" are a combination of three different kinds. These shirts are typically made from a blend of cotton, polyester, and rayon, making them exceptionally comfortable while also providing a little bit of stretch. Although tri-blends aren't typically used for sublimation printing, a high-quality print can be achieved on them, and they're cheaper than 100% cotton tees.
What Shirts Are Good For Sublimation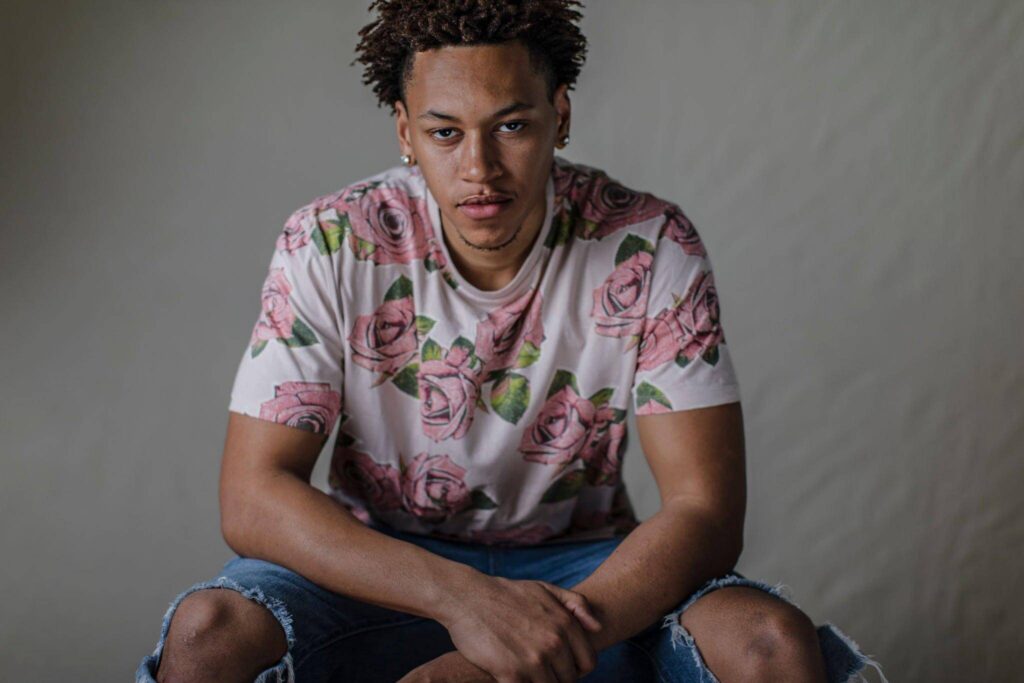 Sublimation t-shirts have become more popular as clothing and accessories with all-over prints have become more popular. Some of the fabrics used to make these shirts are polyester and cotton-poly blends, both of which work well for printing. Here are some different kinds of shirts to sublimate on that can be made with sublimation printing:
A 100% polyester sublimation crop tee is a great choice if your customers want bright, full-color designs. This fabric is very breathable and dries quickly. It is also very light, which makes it perfect for use as workout clothes. And it's not just for the gym; the shirt's bold patterns and bright colors make it good for wearing every day.
Unlike cotton tees, a polyester shirt won't fade or lose its shape even after being worn and washed many times. Even after being washed many times, sublimation crop tees will keep their original shape and colors.
This shirt is made of 100% polyester and has a fit that works for both men and women. It is thin and has no tags, which makes it comfortable and easy to breathe in. Also, the best shirt to sublimate on as sublimation dye works well with the shirt's synthetic fiber to make a beautiful design. The shirt also has side seams that help it keep its shape and make the person wearing it look good.
Tee This shirt is also made of 100% polyester, and it is made to fit women well. It's easy to carry around and feels strong, so it's great for everyday wear. The collar and shoulder tape is made of ribbed knit, which helps the shirt keep its shape even after being washed many times. It is cut and sewn, which means that the design is printed on raw fabric before the shirt is put together.
This baseball jersey is made of 100% polyester fabric and is made to fit comfortably with a medium-weight and semi-flowy feel. It's the best sublimation t-shirt for sports or just hanging out. Because of how polyester works, the printed design on the fabric won't fade, even if it's out in the sun.
The mix of 86% polyester and 14% cotton in this sweatshirt makes it comfortable and warm. The sublimation material in the shirt makes sure that the design stays bright and full even after several washes. It is cut and sewn, which means that the design goes all the way around the shirt and looks like one piece. The sweatshirt also dries fast, which makes it a good choice for the gym.
What Is The Best Blend For Sublimation?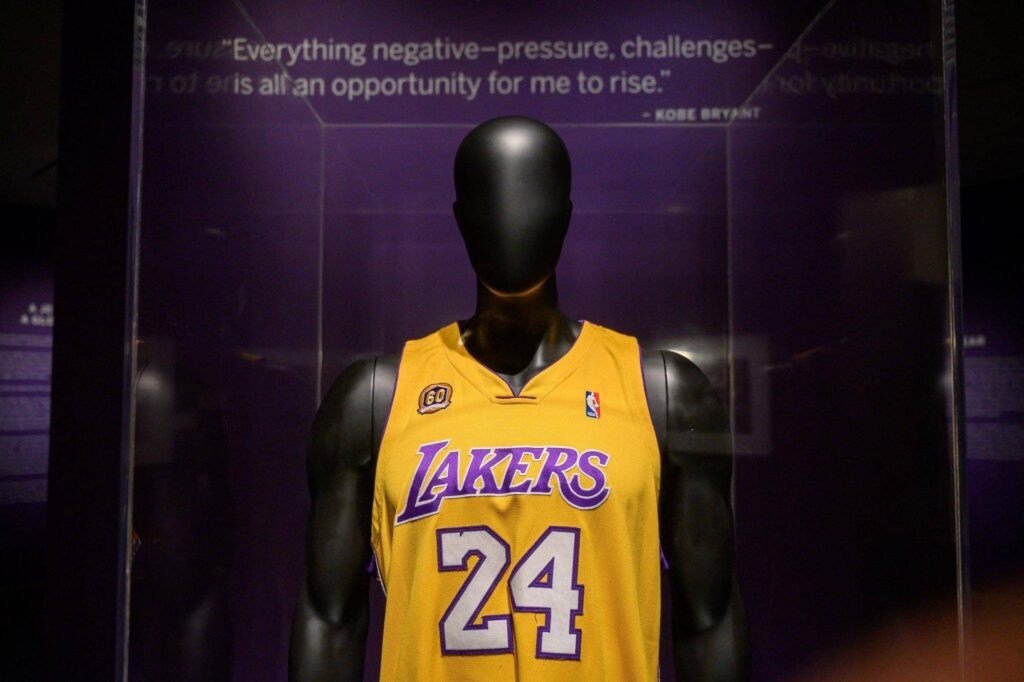 A polyester content of at least 65% is required of the substrate material for successful sublimation. Sublimation is most common on 65/35 shirts since they are more comfortable and less sheer than their 100% polyester counterparts. First off, the shirt is made up of a blend of 65% polyester and 35% cotton. The sublimation paper will only allow about 65% of the transferred image to transfer successfully to the shirt. The first wash will remove 35% of the image. There is no way for it to diminish any further.
Here is a list of all the different kinds of T-shirts, which will help you choose the best one for you.
6200 Blend Shirt For Sublimation
This model of the shirt is at the top of our list, even though it's not 100% polyester but rather 65% polyester and 35% cotton. It works great for sublimation. It's a comfortable piece that's hard to print on with sublimation. With this material, you'll get the most color.
100% Polyester Jerzee 21M T-shirt
For sublimation jobs, 100% polyester shirts for sublimation worked well. It doesn't change the color of the photo or the design you want on the shirt, and it doesn't even make the shirt look sticky. My customers say that these are the best and that the printing doesn't wear off. Some of my customers say that they can see through it, which makes them uncomfortable.
Team 365 TT11 T-shirt For Sublimation
Since Jerzee 21M is made of 100% polyester, it is expensive. If you want something close to it, buy Team 365 TT11. It costs less than 21M but is a great substitute for Jerzee. There are also options for women, kids, and both long and short sleeves in this Blend.
A4 N3142 is a good choice for people who want a silky dry-fit, moisture-wicking, odor- and stain-resistant t-shirt that also works with sublimation. This shirt costs almost the same as a 21M, but it is not as soft as a Jerzee.
Conclusion
Consider the quality of the fabric and the construction of the shirts for sublimation while making your selection. The transfer of the sublimation ink to the fabric is facilitated by the tight weave and smooth surface of a high-quality polyester shirt.
Performance or athletic shirts, such as those created for sports teams or fitness apparel, are the best sublimation t shirts choice. Print for business t-shirt design ideas can also be done with sublimation printing. Designed to keep you dry and comfortable while working up a sweat, these shirts are normally constructed of polyester.
When brainstorming potential designs for a sublimation shirt, keep in mind the garment's function and its wearer base. Custom t-shirts, sweatshirts, and other apparel featuring unique designs are trendy commodities these days.