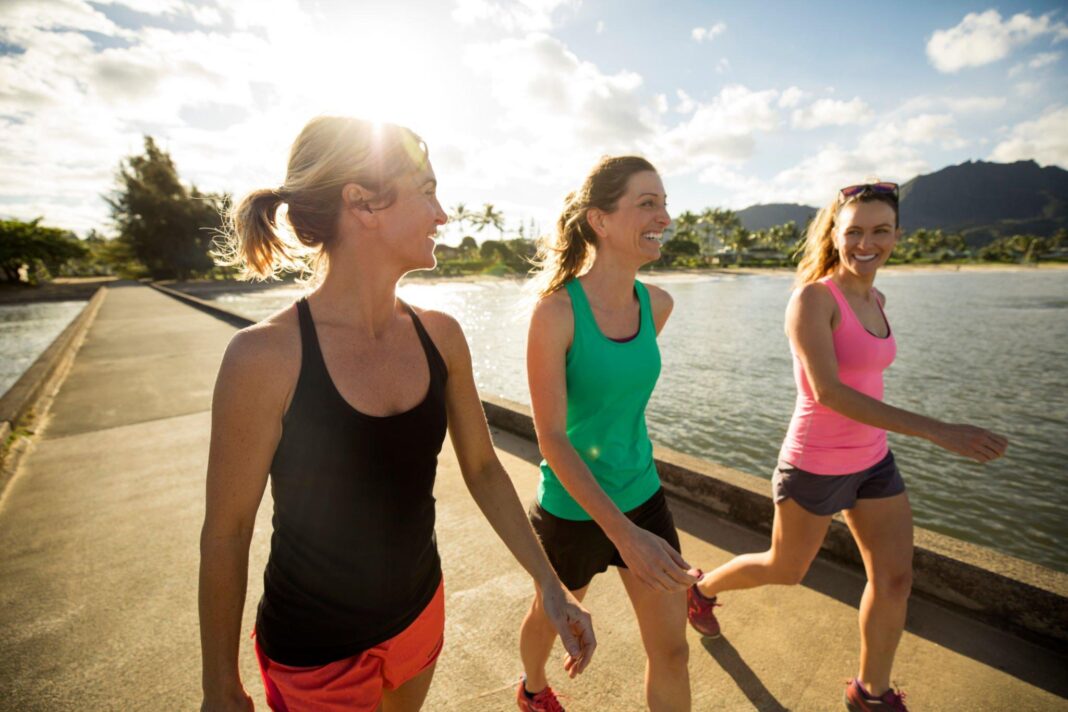 Tank top names will become more common as the summer season draws near. They are well-liked by both men and women. Everything you need for a signature look to add to your everyday outfit is in these adaptable tops. Different types of women's tank tops, you can wear when working out, strolling on the beach, or for a cool, casual look.
Tank tops were previously reserved for athletic purposes alone. Yet, it was changed into a fashionable item of apparel in the late 1970s. Currently, you can find several stylish tank tops that may be worn in both official and casual settings.
What Is a Tanktop?
To distinguish them from camisoles with narrow straps, tank tops often have sleeveless top types and collarless shirts with broad straps. These summer wardrobe staples are simple to put on by themselves in warm weather; in colder climates, they layer well beneath a variety of shirts, jackets, and coats.
There are many various tank tops available, and they come in a range of shapes and necklines like many other shirts. Unlike V-neck tanks, which have a little more V-shaped neckline, scoop neck tanks have a wide, round neckline. Others are loose and flowy, while some tanks are form-fitting.
12 Types of Tank Tops Everyone Must Know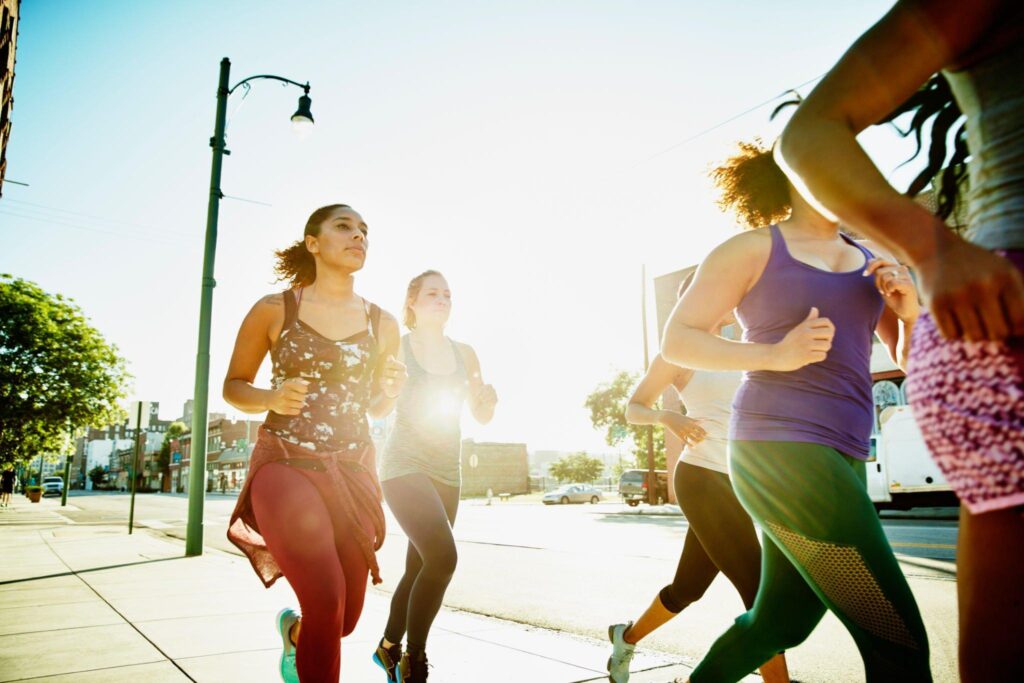 The market is currently overrun with different kinds of tank tops. Most of us find it challenging to select the option that would look greatest because of this. Since you should invest in different types of tank tops, we have created a blog that will outline those varieties as well as stylistic advice. Let's start now!
Athletic Tank Top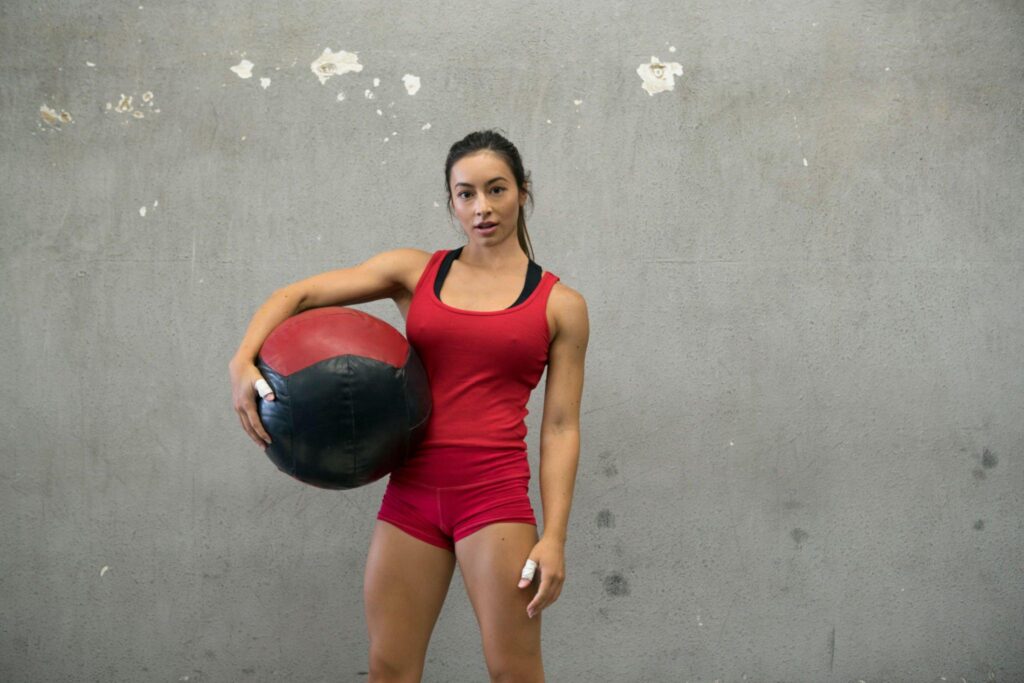 Women's athletic tank tops are tank tops that are on the snug side and frequently have built-in support. Almost all sports played today by women, as well as all sports played by men, utilize them. Due to their built-in support, these tank tops are suggested for ladies since they are more secure to wear when they are on a court, ice rink, or playing field.
The stretchable fabric is another distinguishing feature of the different types of tank tops for women. For comfort and safety, these types of tank tops usually have a tight fit and some stretch to them. Also, they are frequently made with some type of moisture-wicking in mind so that players may work up a sweat at the gym or during a game without worrying about overdosing on perspiration.
This tank top styles are the most comfortable clothing for women to wear and may be worn on or off the ice or field.
Backless Tank Top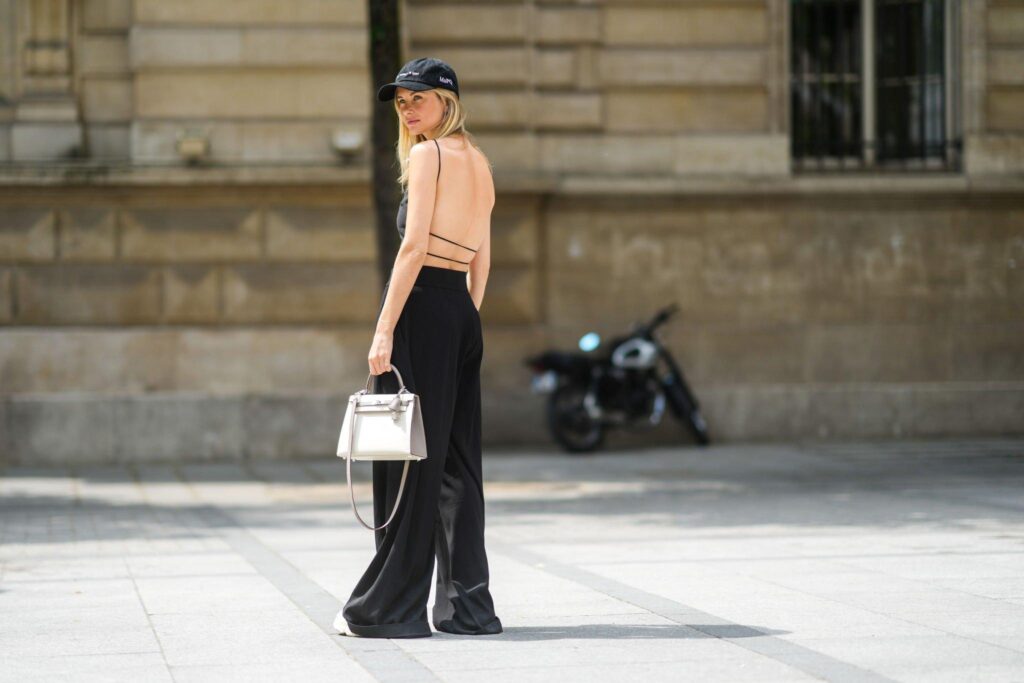 The backless tank top is a tank top without a back. The back of the tank may occasionally include a fabric strip or accent. Basically, it's a tank top with little to no back, which many people find seductive and entertaining.
Depending on the fabric used to manufacture the material, this tank top is made fancier by using a lace material for the back strap, which gives you an attractive appearance and can be worn both formally and casually. Tank tops can be somewhat dressy, depending on the sort of fabric that is used to make them. 
This top can't be worn in a few locations, but the office is one of them—unless you're wearing a jacket or sweater over it. The backless tank top's intended function would be defeated. Yet, if they adhere to the workplace's dress code, they may still be worn. These tops go well with both skirts and pants, as well as leggings for a more laid-back appearance.
With the right accessories, you can dress in backless tank tops to go with any skirt or pair of pants.
Basic White Tank Top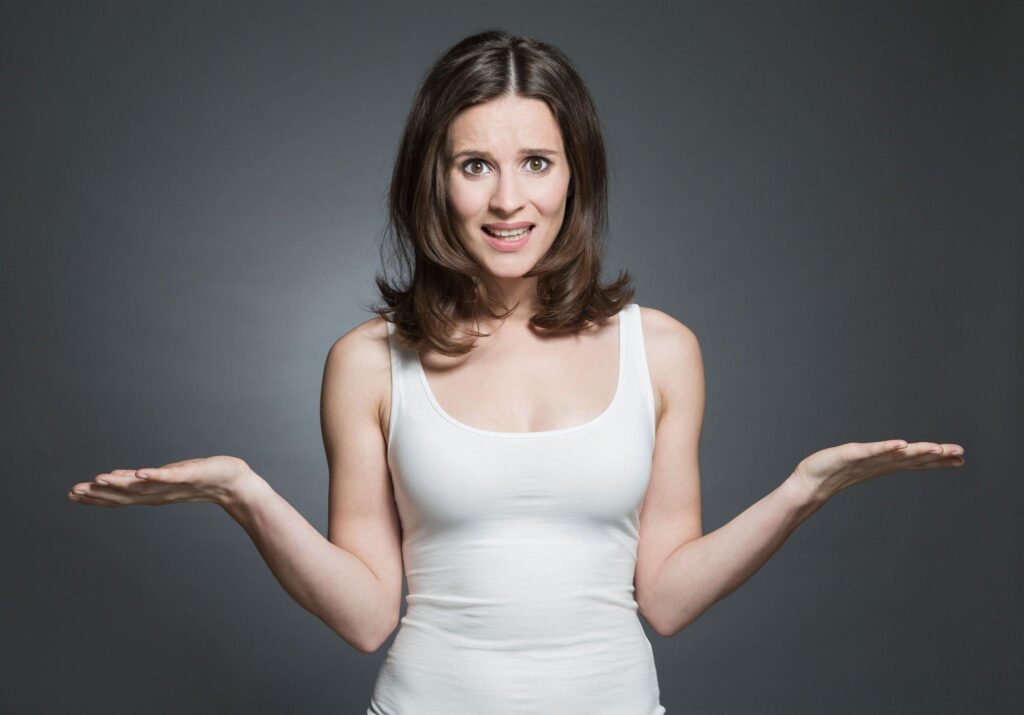 Simple white tank tops go with everything, making them the ideal addition to almost any outfit. Depending on what you pair them with, they may be worn casually or formally. Cotton makes up the majority of the basic white tank tops, and ribbed patterns are common on them. Nonetheless, the tops might have short or somewhat longer spaghetti straps, as well as standard straps.
In fact, the first thing you'll discover while researching white tank tops is the wide variety of options available, making it almost certain that you'll find the style, size, or design you're looking for every time. You'll be happy that you have at least one of these tops in your closet. You may dress it up a little with a scarf or jewelry, or you can wear it alone.
Cut-Out Tank Top
The tank top cut-out is in keeping with the fashion for cut-out clothing, wherein portions of the garment are removed to give texture and flair. This tank top should be worn with anything underneath for the modest person because the cutouts may expose more of their body than they would like. Even so, cutting off certain areas of the tank, such as creating rips along the ribs, can give the regular tank top a really sexual finish.
Sometimes the cut-out tank top is so loose fitting that the sides and back are worn low. Another reason why many individuals opt to wear an additional tank top or top underneath the cutout is to highlight the cutouts without going overboard with the amount of skin they disclose. These tank tops can also feature prints and patterns with skulls or other animal-related motifs.
Different-back Tank Tops
The type of tank top with a distinctive back is the most popular, and there are numerous variations of this design. One different style of the tank top is the halter style tank top, which still has straps on the shoulders and various straps on the back in addition to the halter neck.
Another widely used tank top that has a t-shaped back and necessitates a strapless or racerback bra is the racerback tank top. The shoulder blades may be seen through these straps, which come together in the middle of the top's back. Depending on the type of fabric used for the tank top, these are typical tops to wear during workouts since they will provide the athlete with extra support.
These tank tops are more laid-back in style and aren't generally worn in the evenings or with dressier attire.
Designer Tank Top
Designer tank tops can have a wide range of unique elements, like zippers, sequins, rhinestones, and even fur. They are manufactured expressly to stay up with the newest trends. Although they look wonderful even when worn to more informal settings, they are typically fairly fancy.
Designer tank tops are manufactured with a halter top, in layers, with different types of girls' shorts midriff style, and even in materials like lace and satin. They are available in a range of colors and styles. In addition to being stylish and distinctive, designer tank tops are a lot of fun to wear. For those who want to appear well and feel good about themselves, they are a terrific sort of tank top to wear.
Flowing Tank Tops
Flowing tank tops have a distinctive and incredibly comfortable shape since they flare out at the final end of the tank. Some of them have unique bottom hem lengths that give them an exquisite appearance and make them the ideal match for a stylish pair of jeans.
Because they are typically composed of soft materials like cotton and even silk and are not fitted, tank tops are quite comfortable to wear. You don't need to be a certain size to wear a flowing tank top because they look fantastic with most bodies and look great regardless of what you pair them with.
Racerback Tank Tops
These tank tops don't have typical straps; instead, they have two straps that connect at the back. Because the fabric of the two straps intersects at an angle somewhere in the middle or upper region of the wearer's back, the shoulder blades of the wearer are visible. These kinds of tank tops are ideal if a workout is on your plan.
A variety of designs and patterns are also available, and they are typically made of a pretty tight material, such as spandex. The racerback style is frequently used to create sports tops, which are typically thought of as having a more casual look than other kinds of tank tops.
Sheer or Mesh Tank Tops
Tank tops that are sheer or mesh allow you to show off your physique or figure. They can be worn by both men and women, and they appear particularly stylish when they are made of black fabric.
Although sheer or mesh tank tops look wonderful on men who enjoy athletics or who are bodybuilders, they are typically not designed for casual occasions. As they are developed specifically for certain occasions, you wouldn't want to wear a sheer or mesh tank top to a formal event, but when you do want to show off a little, it's always the best kind of top to wear.
Spaghetti Strap Tank Tops
Almost any sort of fabric, including lace, cotton, polyester, silk, and even spandex, can be used to create tank tops with thin spaghetti straps. They look great and feel great underneath a button-down shirt, and the ones with built-in bras are very handy.
The best top to wear if you want to highlight your lean shoulders and arms is a spaghetti-strap tank top, which can be found in any hue or shade. You can wear them in both informal and more formal settings even though they have more different tank top styles because they can be slightly dressed up with the correct blouse or shirt.
Thicker strap Tank Tops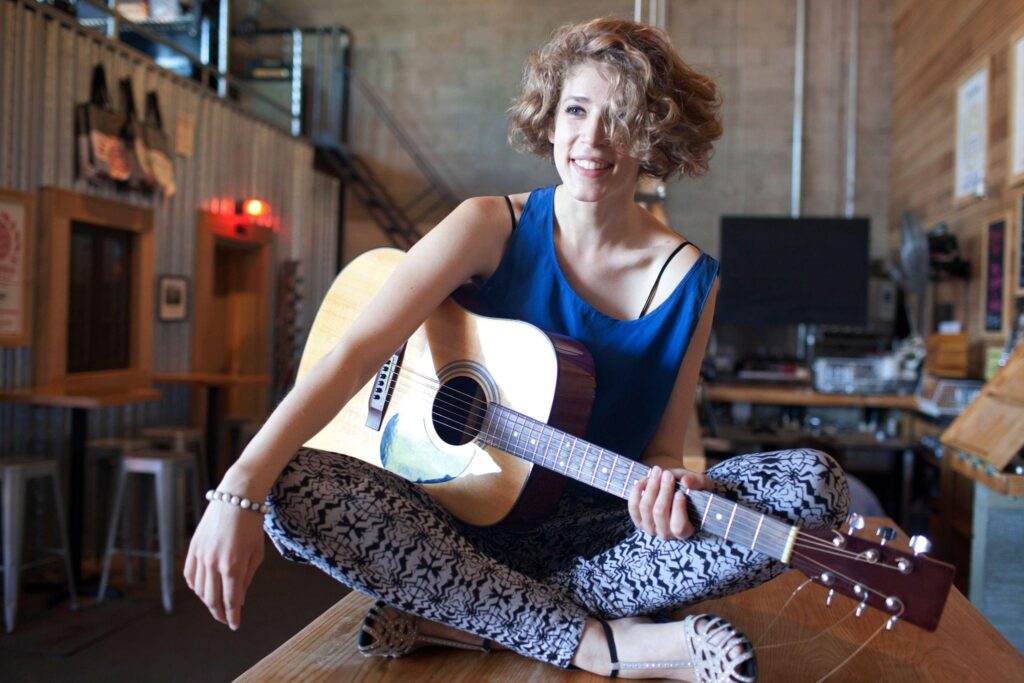 Tank tops with thicker straps have larger shoulder bands. It is more comfortable for women to wear this style if they want to reveal some skin but yet need some shoulder coverage. Moreover, these tank tops frequently offer extra support for ladies.
Moreover, the thicker strap tank tops frequently feature more front coverage and a V-neckline, however, they can also have a scoop-neck or a sweetheart neckline.
These tank shirts look great with nearly anything and are incredibly comfy to wear. Whereas some tank tops are uncomfortable because of the fabric they are made of or how much skin they cover, thicker strap tank tops can allow people who want to cover up a bit more self-assurance in their appearance. This tank top works well at the office or at work, but it also looks great at the mall when paired with a pair of leggings.
Two-Piece Tank Top
Many individuals like double-layer tank tops because they give them the unusual appearance of wearing two tank tops at once. It can occasionally be constructed as a top layer over a hem that resembles two tank tops sewn together. It may also be made to look like two tank tops in one, adding fresh color to any ensemble.
Depending on the fabric and cut, these tank tops go with just about anything. With a pair of jeans or denim cut-offs, a double-layer tank top looks beautiful. Dressing up that appearance with classy shoes. However, for a striking nighttime style, you can add a double-layer tank top with the proper fabric in mind.
If you want to add color to your look or simply want to break up the lines of color in any clothing, this is a gorgeous style to wear.
Some Tips for Wearing a Tank Top
Use these suggestions to spice up a plain tank top and add some flair and fashion:
Strikingly accessorize: Tanks are mainly essentials and frequently come in solid hues. This offers you the opportunity to accessorize them with statement handbags and bold jewelry, for example.

Go business casual: You may simply wear your favorite top to work with the proper layering pieces. Put on a cardigan over a tank top in a neutral color, and complete the style with a pencil skirt or maxi skirt for a timeless look. An excellent undershirt for sheer blouses or button-up tops is a white tank top.

Apply many layers: These basic building blocks make excellent layering components. For a relaxed yet stylish look, team large outerwear (like a boxy denim jacket or a knee-length duster coat) with a neutral tank top. For a stylish, yet classy, look, layer an oversized blazer or leather jacket over your tank top.

Give athleisure a twist: Tank tops naturally fit into the athleisure trend, which focuses on dressed-up activewear. A simple tank may be worn casually with leggings or sweatpants, a dad hat, and your go-to white sneakers.
FAQs
Do I Need A Bra To Go With My Tank Top?
But, there are instances when wearing nothing at all is the greatest choice of undergarment for your summer tank top. There is no requirement that you wear a bra, so this choice may not be suitable for everyone. If you enjoy the way your tank top looks but haven't purchased a bandeau, racerback, or bralette, consider wearing it alone.
What Tank Top Color Is The Best?
A black water tank limits the amount of sunlight penetration since the color black absorbs the most light. Generally speaking, it significantly slows the growth of algae.
What Makes Tank Tops The Best?
The greatest shirt option available now is without a doubt a tank top. Your body is allowed to breathe while you are covered. No more finicky sleeves that cause you to constantly scratch your arms and underarms. You'll stay cool and cozy in tank tops.
Final Words
Ideally, after reading the information above, readers will know what type of tank tops are. Don't limit your style of clothing by sticking to the examples given above of various methods to mix and match.
Try to be innovative in your approach if the standard mix-and-match methods are getting old for you. Considering that when you embody your style, you will shine and feel most confident.